Back
A Specialty Project for the Special Man in Your Family
06/19/15
In the residential remodeling business, there is a sentimental truth—the kitchen is the heart of the home. But for most men across the United States, a traditional home kitchen is the wife's domain. Yet, many of these men have culinary ambition and a desire to bring that spirit of togetherness outside…to the man's kitchen.
Backyard barbecuing (mixing sizzle and sun) has always been an American tradition. According to the Hearth, Patio & Barbecue Association (HPBA), 80 percent of North American households own a grill or smoker, and 60 percent of grill owners using their grills year round.
Yet these days, beers and briquettes are getting a high-end treatment. "As consumer interest in the outdoor room continues to grow, hearth, patio and barbecue manufacturers are developing stylish, full-featured products to enhance the comfort, convenience and pleasure of entertaining or relaxing outside, no matter the climate or season," states HPBA's article, How to Create an Outdoor Room.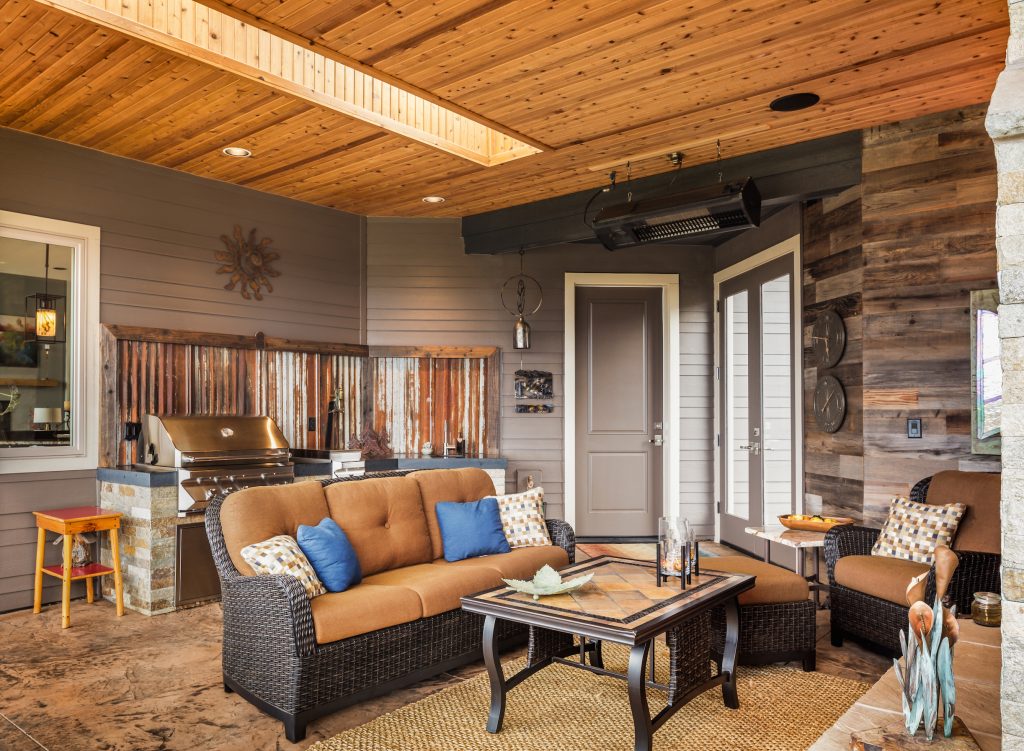 Our experts want to encourage grateful wives and children to honor a special man this Father's Day by moving the man cave outside! A transformed backyard space will easily become a family's favorite place to entertain. At Wineteer Construction, we focus on function, so your investment will add to the value of your home and add value to your quality of life.
A backyard makeover can be accomplished in stages—starting with conceptual designs, clearing a space or building a covered, open-air structure with luxury light fixtures, ceiling fans and a surround-sound speaker system. Then, it's time to install that first new piece of equipment (grill, smoker, rotisserie or even a brick oven). Next year, you can expand with customized countertops, sinks, wine coolers, a bar, lounge area or upscale, outdoor dining furniture.
Just remember, this unique space should fit your family's exact needs and lifestyle. Make every weekend a block party and let the father in your family be a summertime master chef.
Contact us to discuss your backyard makeover plans!
Wineteer Construction's President and CEO, Mike Dodd, shares his famous Rib Rub Recipe.