Back
Bathroom Remodeling Design and Safety Features to Stand the Test of Time!
04/17/17
With technology ever-changing and providing us with more options, there are constantly new advances to choose from that can be added to your bathroom. Whether to modernize or add to the overall functionality, there are several updates you can do that will last well in to the future and add to the "cool factor."
Did you know? One in five new toilets and one in 10 new showers in renovated master bathrooms are equipped with at least one high-tech feature. ~Houzz

Features to add into your bathroom for good design purposes:
Changing to ceramic or porcelain tile
Mood lighting in the shower
Installing wireless speakers, Bluetooth devices and docking stations inside bathroom mirrors and showerheads
Upgrading sink and shower faucets
Floating vanities
Did you know? The top four functional aspects to homeowners' bathroom remodeling projects of 2016 via Houzz were: good lighting (46%), easy to clean and disinfect (43%), easy to store and find things (42%) and space for more than one person (39%).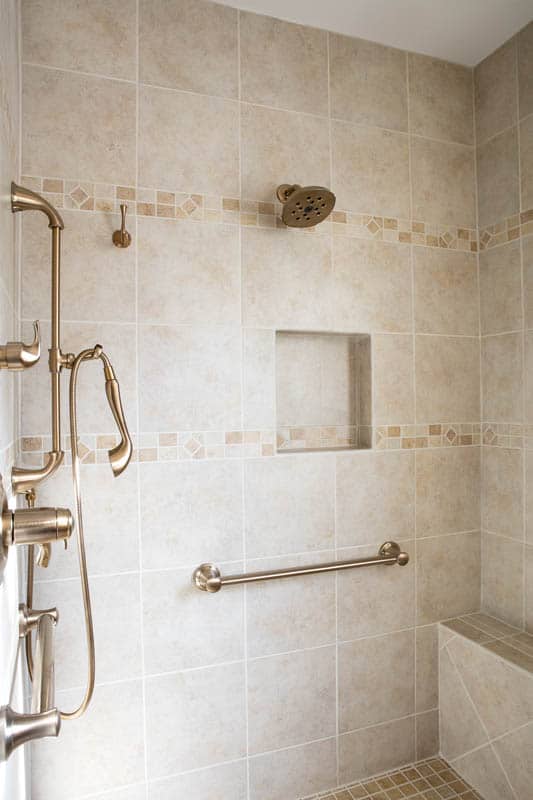 Add these functional updates to your next bathroom remodeling project:
Larger shower space
Removing walls to enter shower (barrier-free)
Adding lighting
Self-cleaning and/or double-flush toilets
Adding in more storage and cabinetry
Shower seats and grad bars installed in the shower
View some of our projects done in the bathroom >