Kitchen, Bathroom, and Home Remodeling in Independence
Top Home Remodeling Company in Independence
Independence is the 5th largest city in Missouri and has many well-established neighborhoods seeking home remodeling services. Independence homeowners are finding Wineteer Construction to be the go-to partner for their superior home remodeling projects, specifically bathroom, kitchen, whole home, and aging in place modifications.
Deciding to execute a home remodeling project is no easy decision. From the design and layout specifics to the financial commitment, Wineteer's team brings over three decades of experience to the table and is ready to bring your remodeling project to fruition. Wineteer treats each client as family. Once you work with our team, you will understand the difference that we bring to each interaction, from the design and 3D rendering process to construction and high-end finishes.
Wineteer is deep-rooted in the Independence area and has worked on bathroom, kitchen, outdoor patio, basement, and whole home remodeling projects for over 35 years. As a Kansas City family-owned and operated business, Wineteer has the highest skilled and experienced team eager to bring your vision to life for the homeowner to enjoy for decades to come. Before deciding on a home remodeling company, consider speaking with our team.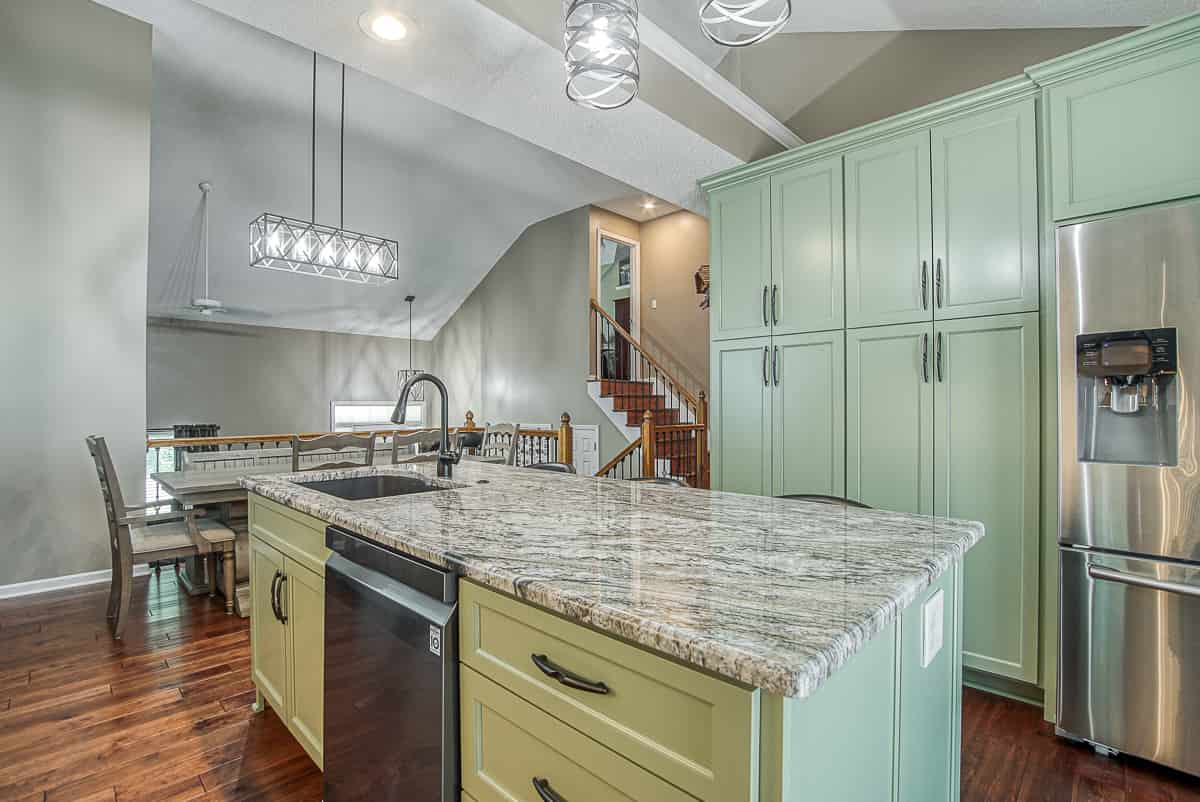 Bathroom and Kitchen Remodeling in Independence
Independence is known for its diverse and historic home styles. From new builds to century-old homes, Wineteer has partnered with many homeowners in Independence for their bathroom and kitchen remodeling projects. As a design-build company, Wineteer's team meets with the homeowners for an exploratory meeting. This initial consultation covers the topics of budget, timeline, wants, likes, dislikes, and non-negotiables.
Wineteer takes the information from this initial discovery phase and converts it into a 3D design and proposal. The goal at this phase, and throughout the entire experience, is to remain transparent on the partnership. Our team listens to the homeowner during each phase of the process and can expect to receive an honest and transparent line of communication in return.
Our mission is to "remodel for life," allowing the homeowner to live out each phase of their life in the space created. Whether it's for preschool graduations or college graduations, we will make sure the bathroom and kitchen remodel are perfect for your family. In addition, Wineteer specializes in Aging in Place modifications to ensure the home is safe, accessible, and manageable for aging adults. Check out these project galleries from homes in Independence, MO, for inspiration.
Contact Us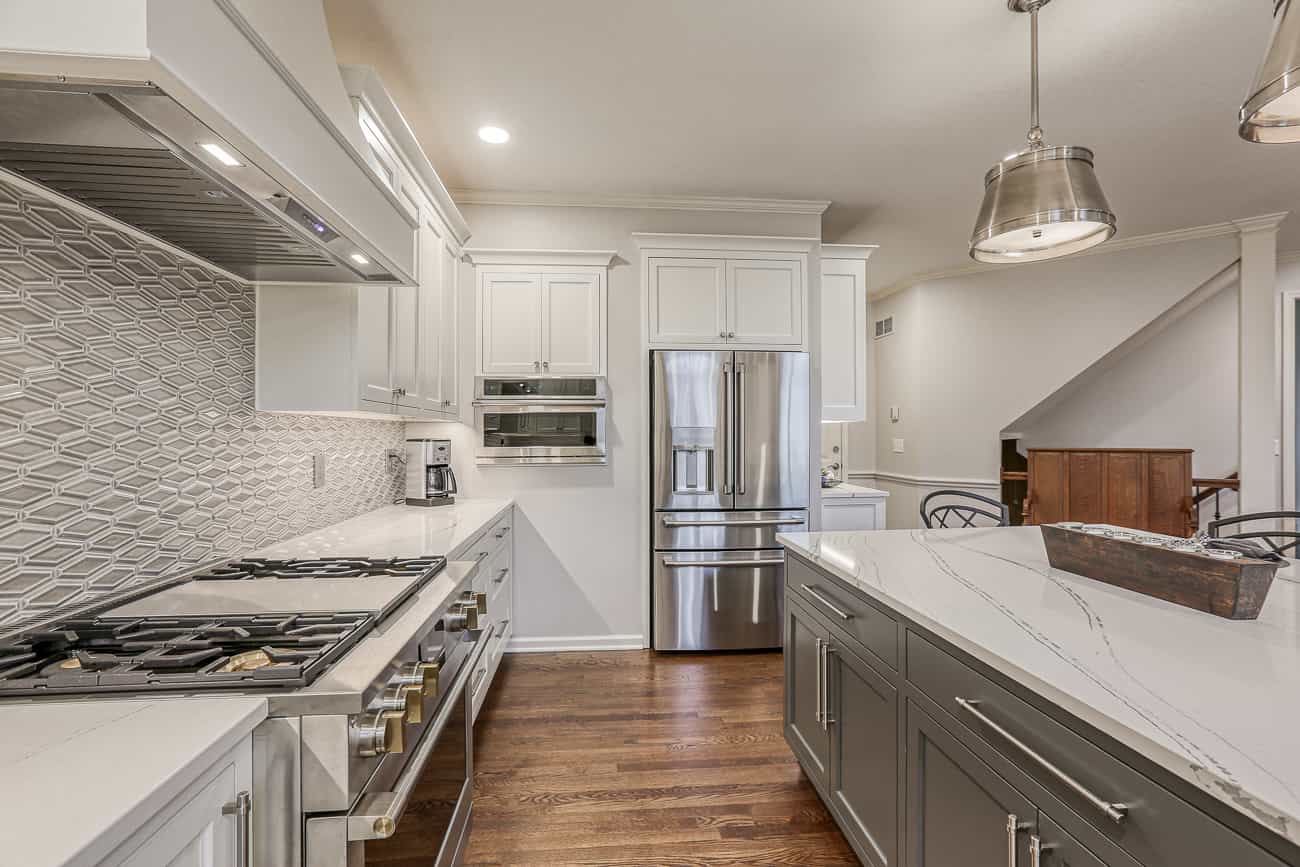 Kitchen Remodeling
From marble countertops and white cabinets to energy-efficient appliances and an open-air concept, your kitchen is typically the heart of the home. Kitchen remodels allow the homeowner to transform the space to fit their ever-changing family needs. From a full home of toddlers to teenagers and their friends raiding the refrigerator, Independence homeowners want a kitchen remodeling company that they can trust.
As a boutique kitchen remodeling company, Wineteer provides a superior end product; however, rest assured, our high level of attention to detail begins with our team's first interaction. Our team is well-versed in the different desires of kitchen renovations, including contemporary, rustic, Scandinavian, and modern styles. Our team will listen to the homeowner but will also offer suggestions on color palettes, finishes, appliances, cabinetry, and lighting to increase the home's property value.
For the past seven years, Houzz.com has recognized Wineteer as a "Best of Houzz Design" company. The honor of being named a top design-build company in the Kansas City area isn't taken lightly. We are constantly raising our standards for internal processes, education/training, and efficiencies to ensure each kitchen remodeling project is completed to the highest standard. Check out some of our recent kitchen remodeling projects in Independence, MO, for inspiration.
Bathroom Remodeling
We know there are many options when it comes to bathroom remodeling. Anything between DIY to a full-service company, Independence homeowners are eager to upgrade their bathrooms with the partnership of Wineteer. Wineteer's team is highly skilled and experienced in bathroom remodeling, recognized as an innovative partner. In addition, Wineteer offers Aging in Place modifications, such as grab bars, lever handles, and non-slip surfaces around the bathroom and home. Remodeling means something different to each homeowner. From creating your tranquil retreat to a timeless and functional oasis, Wineteer takes the time to listen to each homeowner because options are endless. Wineteer offers superior craftsmanship and functionality consideration on every Independence bathroom remodel.
Bathroom remodeling can be a process that homeowners dread if they're not partnered with Wineteer. A homeowner's daily routine will be pushed around temporarily, which is inconvenient. We get it and want to make the process as stress-free as possible. We stick to our timelines and budgets and aim to reduce disruptions to the homeowner's daily life. Consider Wineteer for your bathroom remodel to ensure your space, time, and budget is respected.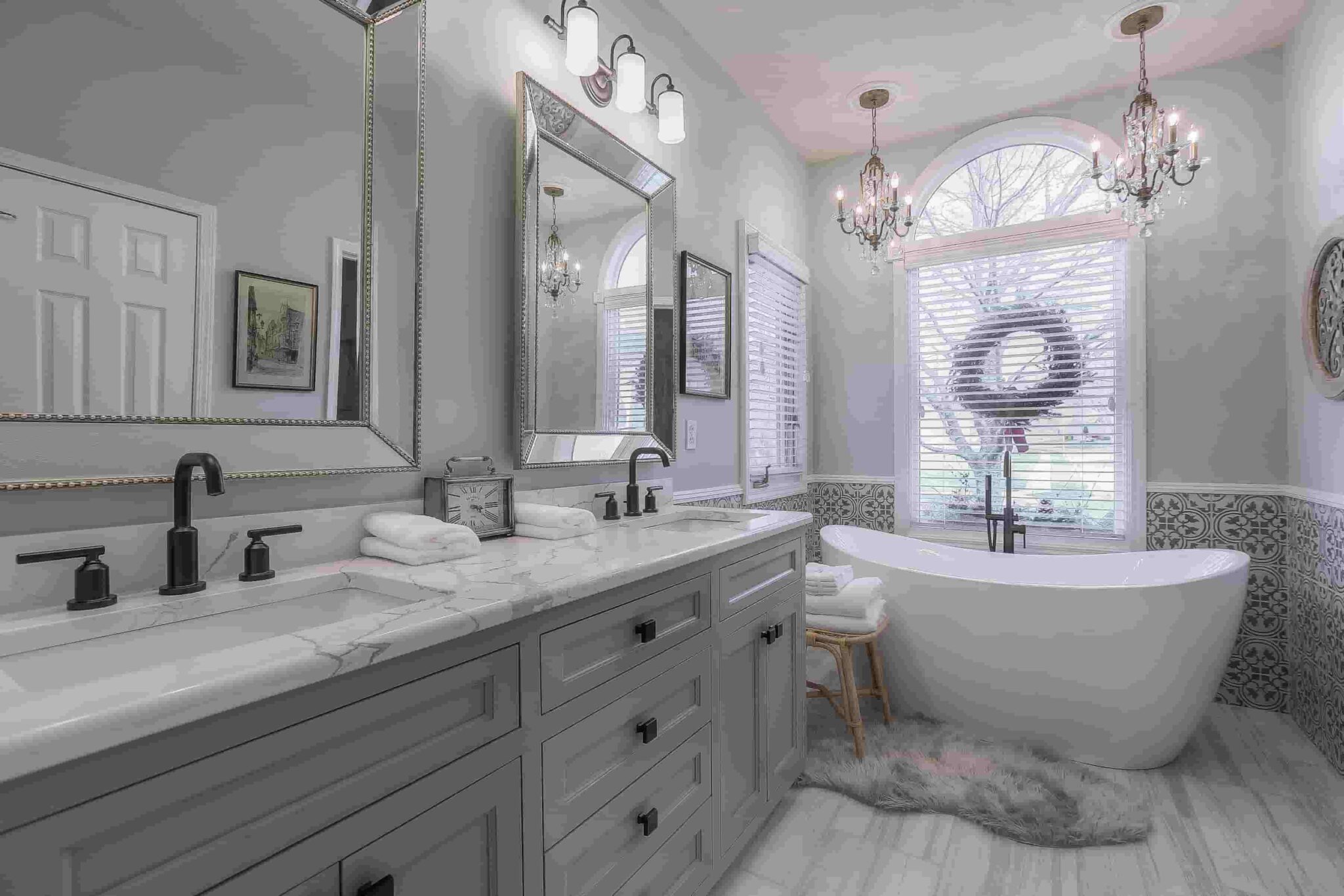 Independence Door and Window Replacement Specialists
As a leading door and window replacement contractor in Independence, Wineteer knows that windows and doors can make or break your home's resale and curb appeal. Like all other aspects of your home remodel, you have choices regarding door and window replacements. Independence residents have found immediate value and trust in knowing Wineteer can handle the project effortlessly. Reach out today for a free consultation on a door and window replacement project.
Schedule a Consultation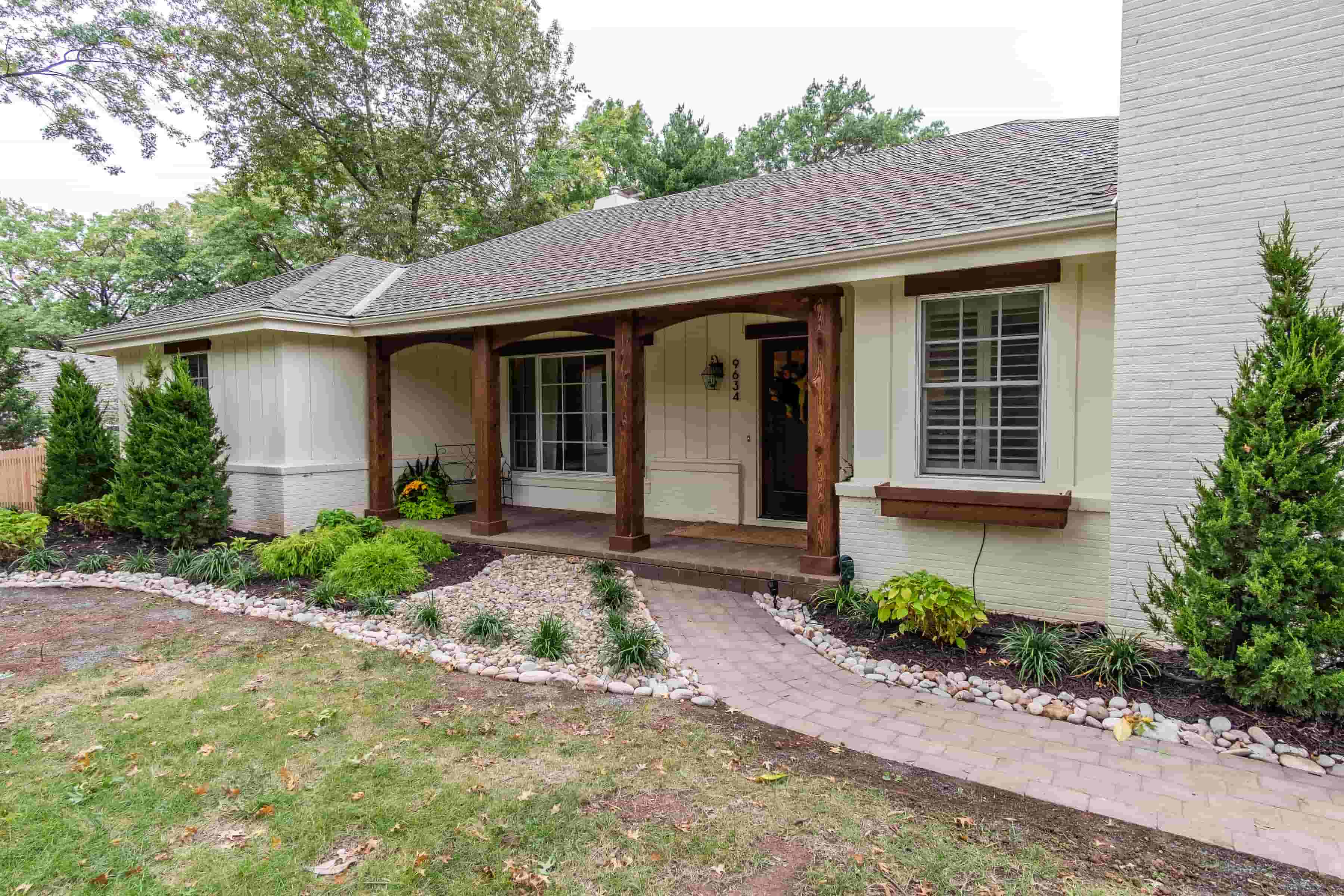 Whole Home Remodeling in Independence, MO
Sometimes a bathroom and kitchen remodel become more. When your home renovation extends beyond one room, it becomes a whole home remodeling project. This isn't a small feat. You can rest assured that Wineteer will bring your whole home remodeling project to life, from the initial design phase to construction completion. Our team has efficiently operated for 35 years, managing many projects simultaneously – from bathroom remodels to whole home remodels.
Independence homeowners who partner with Wineteer can ensure their home remodel process is completed within the budget, on time, and exceeding expectations on craftsmanship. Begin your whole home remodel consultation with Wineteer today!
Wineteer Construction Partners with Independence Homeowners for Home Remodels
Wineteer's home remodeling process is not like many others. Focused on our family-owned and operated values, Wineteer Construction treats each client as family. Each phase of our home remodeling process is thorough, respecting the homeowners' vision, budget, and timeline.
We remove the stress and worry and allow your home remodeling project to be an experience of a lifetime, as it should be. We encourage Independence homeowners to enjoy their home remodeling process, leaving the details to our team.
Get Started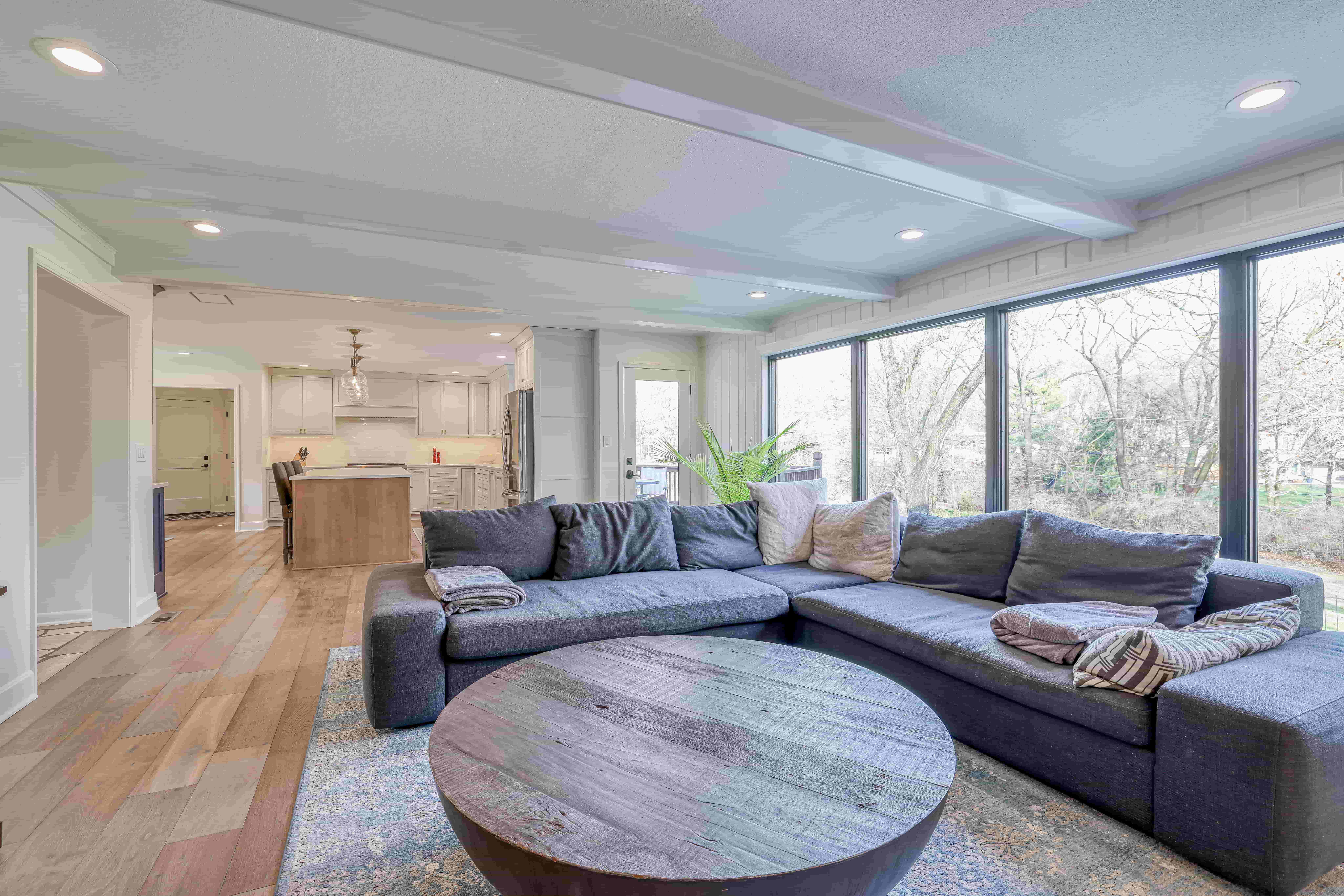 © Wineteer Construction, All Rights Reserved