Back
Updating a Kitchen for Form and Function: Part One
02/21/23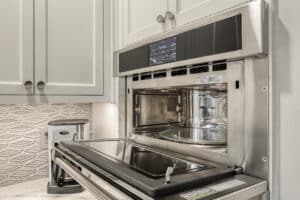 Receiving a call from a long-time client is a lot like receiving a call from an old friend. With Wineteer, once we partner together, we become family. You get the chance to rekindle a relationship and connect again for your next adventure. That's why at Wineteer Construction one of our first priorities is to forge a relationship with our clients to create a long-lasting partnership. When we received a call from these long-time clients with the ask to remodel their kitchen and bathroom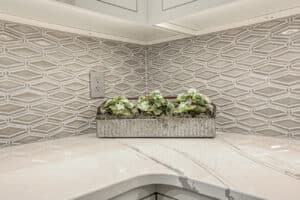 we jumped at the opportunity to work with them again to continue to elevate their home.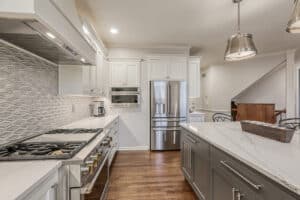 These clients, a couple, wanted to remodel their bathroom and kitchen at the same time, with their core reason being they wanted to move their laundry closer to the master bathroom. They actually involved an architect before we got involved. The architect drew up plans for the kitchen and produced some concept drawings, but once the couple called Wineteer a lot of those concepts had to change. With any home remodeling design it is a work in progress, which is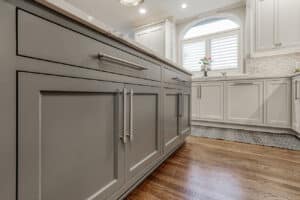 why we love to handle the design of the space in-house to create a seamless experience for our clients.
Regarding the kitchen, the overall space of it was functioning well for the couple, but they were seeking an updated look and feel. The original kitchen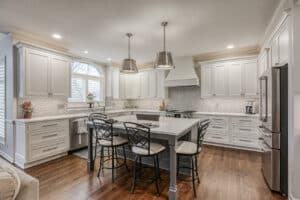 had dark wood from the 80's which the couple felt was not bright enough for the modern look they desired. There were similar desires to change the design in the master bathroom.
As we tackled the kitchen remodel our first task was to capture space from the previous laundry room (since it was being migrated to the en suite bathroom) for the appliances. This allowed both the refrigerator and the microwave (also a convection oven) to sit flush against the wall. We handled all of the replumbing and reconfiguration for the appliances to move to a new location in the space. We also replaced the previous double ovens with a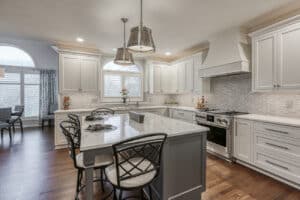 freestanding range. The range was not exhausted before so we added an exhaust hood in the new design. In our next post we'll share more about the cabinetry, sink, and special features of this project – stay tuned!
Check out these kitchen remodeling projects for some inspiration!