Leawood's Certified Remodeling Contractors
Remodeling your home is a large investment. Wineteer Construction has partnered with many Leawood residents to provide an experience that is both professional and of high-quality results. As Leawood's full-service remodeling contractor, we have a 35-year history of providing exceptional bathroom and kitchen remodeling services to our clients.
Whether you're looking to transform an outdated kitchen or update your bathroom, our team of design and construction experts are ready to help. We use only the highest quality materials and employ skilled craftsmen to ensure your remodel exceeds your expectations. With Wineteer Construction, you can rest easy knowing your home is in good hands. Contact us today to schedule a consultation and learn more about what sets us apart from the rest.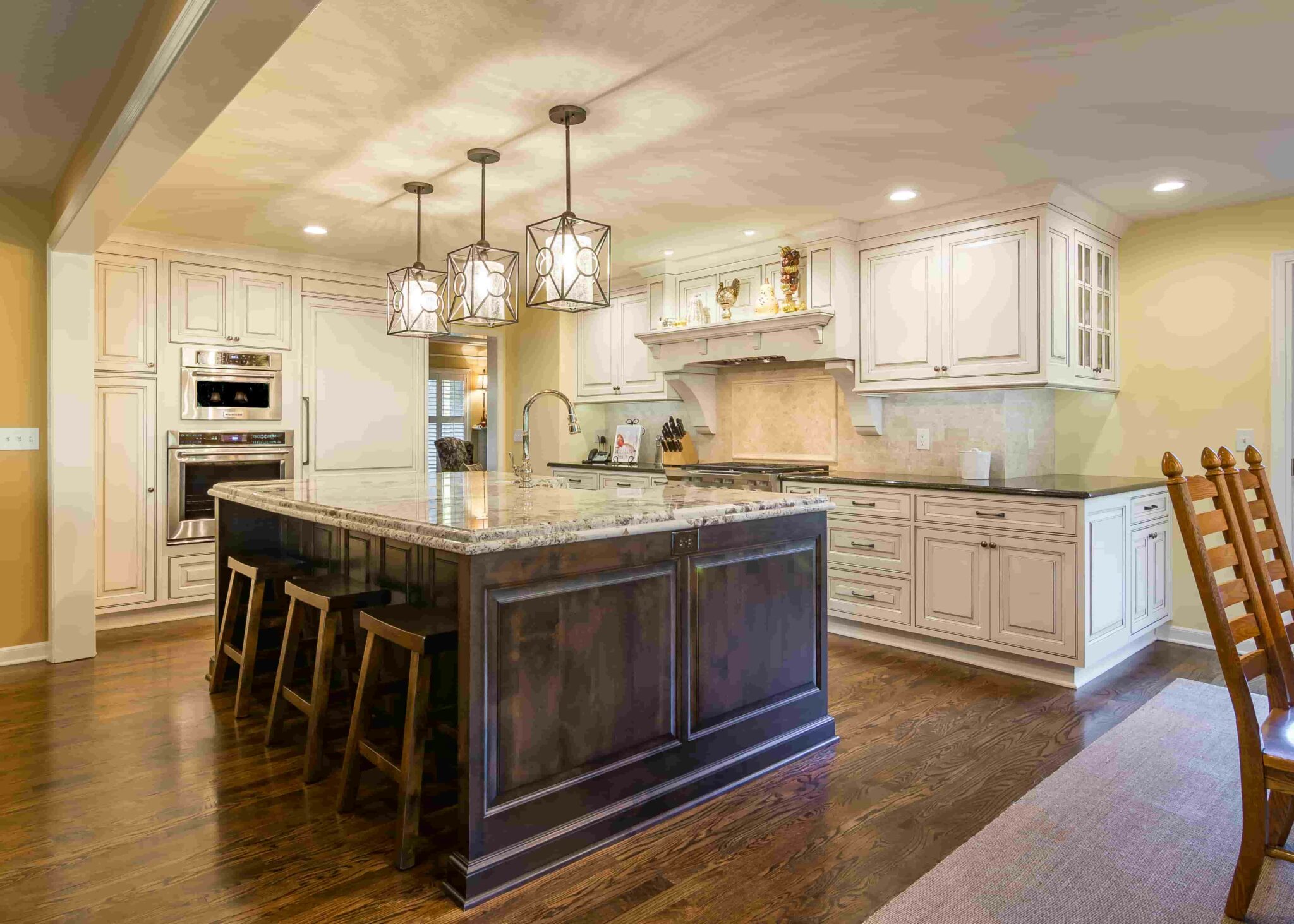 Home Remodeling Services in Leawood
At Wineteer Construction, we take pride in our superior capabilities to transform homes into living spaces suitable for all stages of life, including aging in place modifications. Our remodeling services in Leawood are designed to come along with you transition that life brings.
Our team of skilled professionals understands the importance of listening to our client's needs and developing a tailored plan that meets their unique vision. From kitchen and bathroom renovations to full-scale home remodels, we are committed to delivering quality craftsmanship and exceptional customer service to Leawood residents.
Contact Us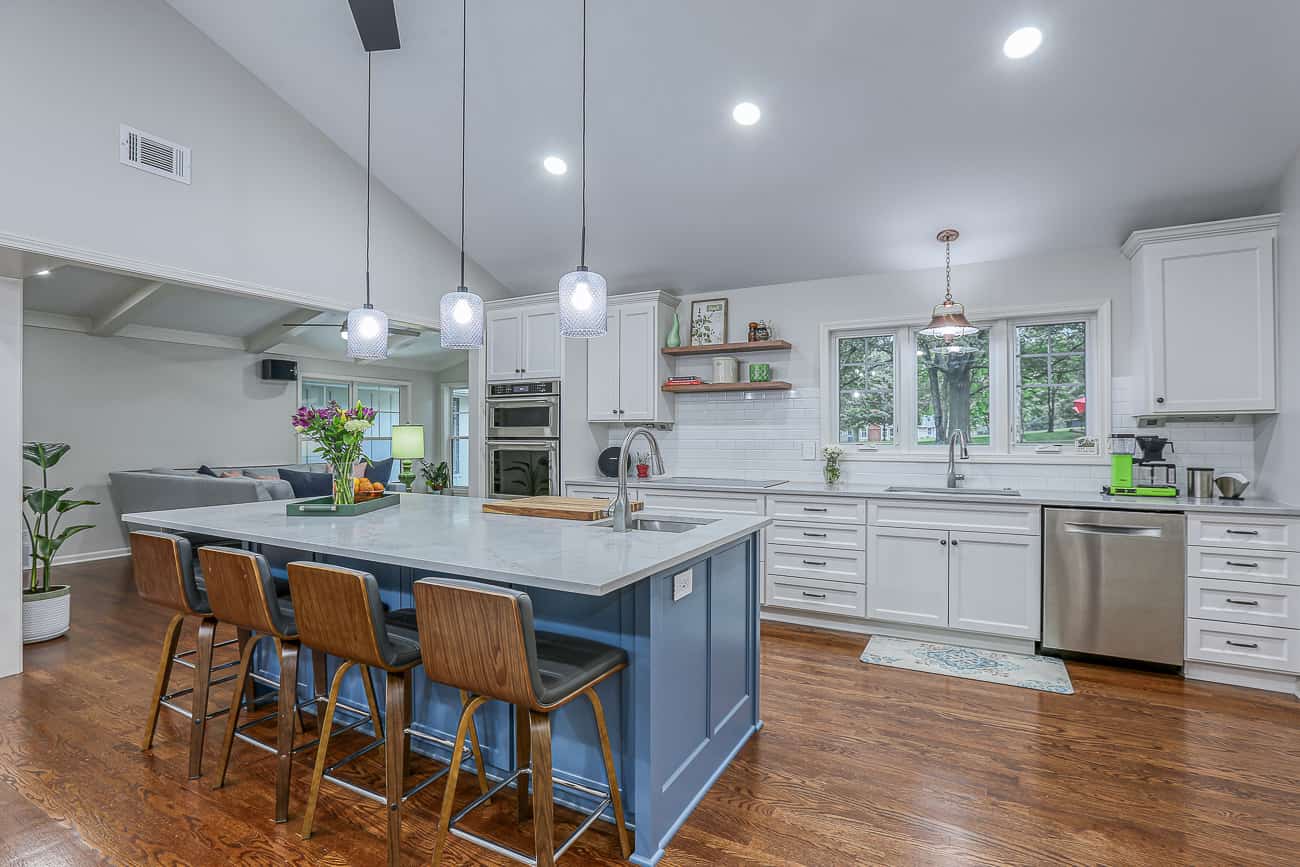 Kitchen Remodeling
At Wineteer Construction, we understand that the kitchen is the heart of the home. From family dinners to late-night gatherings, an updated kitchen can be the topic of conversation! The Wineteer team has worked with many Leawood homeowners to design their dream kitchens and walk alongside each step of the renovation. We stand behind our high-quality workmanship and exceptional customer service.
From upgrading your appliances to creating more counter space, we're here to make your kitchen dreams a reality. We prioritize thorough and open communication with our clients throughout every step of the kitchen remodeling, reiterating our commitment to bringing a high-quality vision to life. Trust us to turn your kitchen into the effective and attractive space you and your family deserve.
Bathroom Remodeling
Wineteer Construction is proud to offer our professional bathroom remodeling services to the Leawood community. Our team of certified bathroom contractors has the expertise necessary to transform any bathroom into a functional and elegant space. From the initial consultation to the final reveal, Wineteer works closely with our clients and listens to all feedback to ensure the details meet their unique needs and style preferences.
Whether you're looking to replace your lighting fixtures, update your flooring or create a luxurious spa-like retreat in your bathroom, Wineteer Construction can make your vision a reality. Trust us with your bathroom remodel and experience the Wineteer difference that exceptional craftsmanship and attention to detail can make.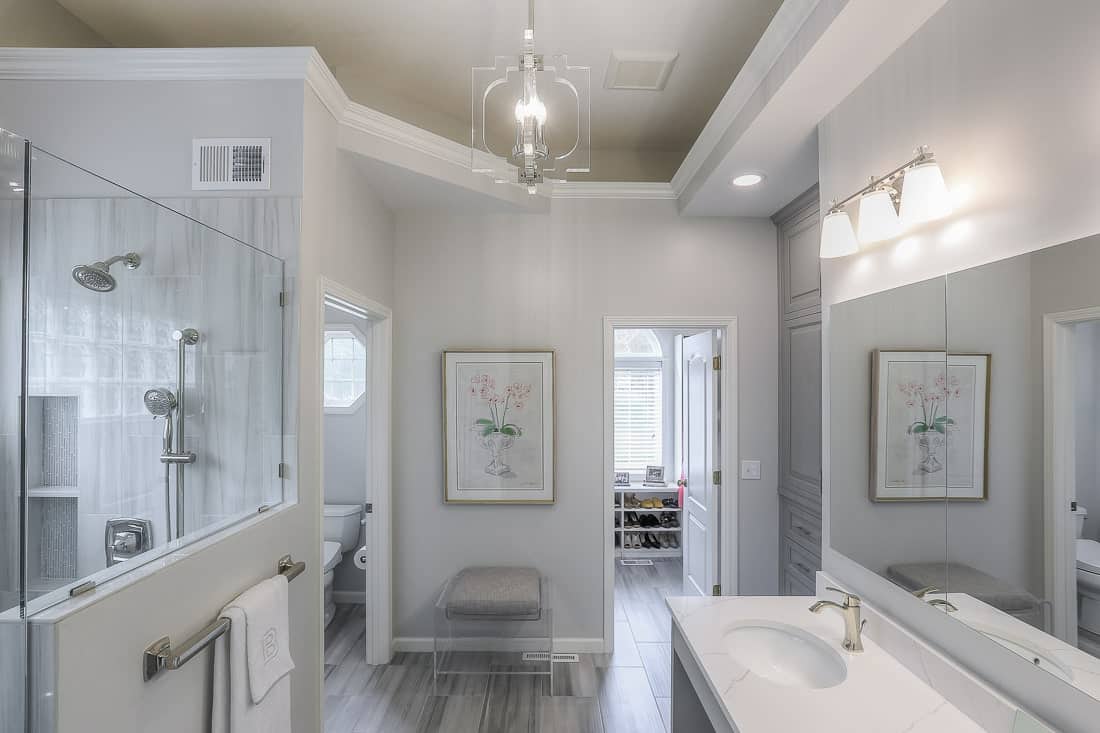 Door and Window Replacement
Wineteer Construction boasts unparalleled door and window replacement services in Leawood. Our expert team provides top-tier craftsmanship and superior customer service with every project we undertake.
We understand the importance of proper door and window installation and the impact it can have on a home's overall appearance and energy efficiency. Wineteer Construction only uses the highest quality materials and adheres to the strictest industry standards, which is not always the standard for Leawood door and window replacement companies. After 35 years, you can rest assured that Wineteer Construction will elevate the aesthetic appeal and efficiency of your home with our incomparable door and window replacement services.
Schedule a Consultation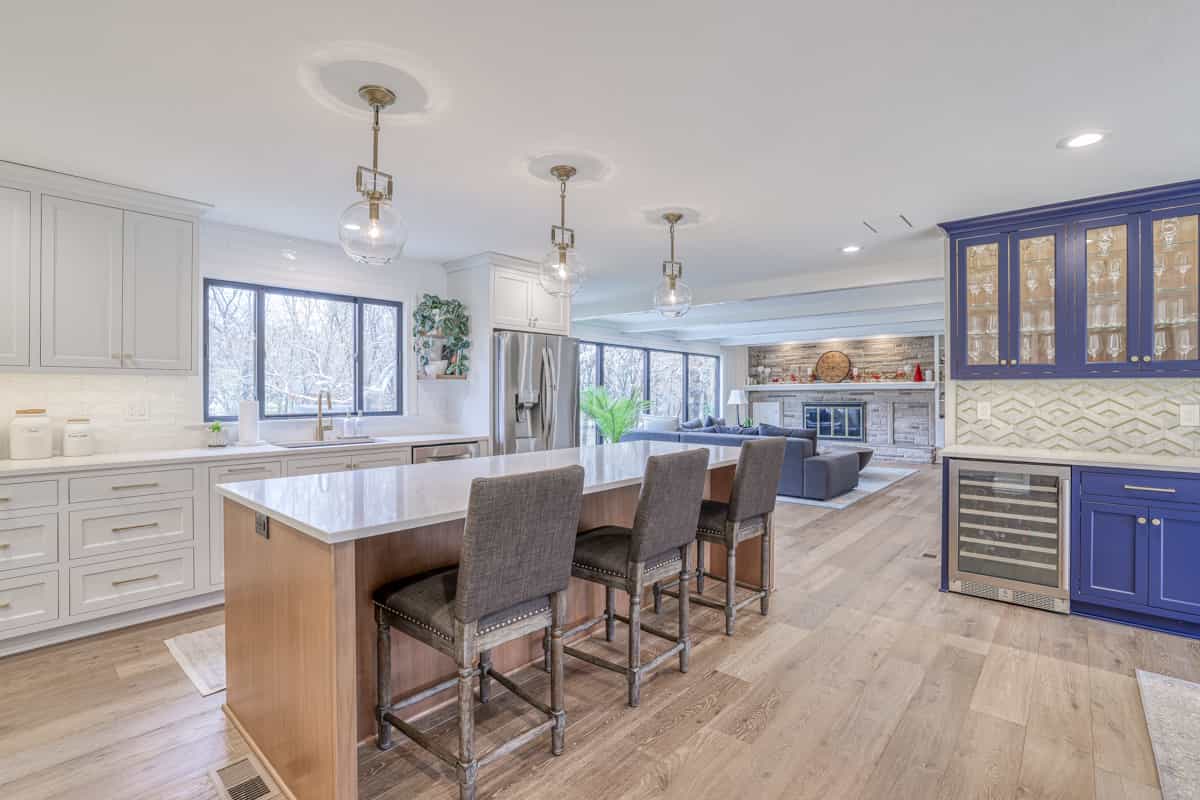 Whole Home Remodeling
At Wineteer Construction, we understand that remodeling your entire home is a process. That's why we're here to make it an exciting and stress-free experience. We are dedicated to bringing your dream home to life through careful planning and expert craftsmanship.
From the initial consultation to the final walk-through, we strive to go the extra mile for our clients. With our years of industry experience, we have built a reputation for delivering quality workmanship and exceptional customer service in Leawood. Let us transform your home into the space you've always envisioned. Contact us today to schedule your free consultation.
Why You Should Choose Wineteer Construction for Your Leawood Home Remodeling Project
When it comes to home remodeling projects, you want a company that can deliver quality workmanship, reliability, and professionalism. At Wineteer Construction, we deliver excellence with each project. With our years of experience in the industry, we are confident that our team will leave your Leawood home with an entirely new look and feel.
As with all projects, we work closely with you to understand your vision and requirements and then execute the project with the utmost attention to detail. We use only the highest quality materials and ensure that the project is completed within the agreed timeline and budget. So, if you're looking for a superior home renovation company in Leawood that puts your satisfaction first, choose Wineteer Construction.
Get Started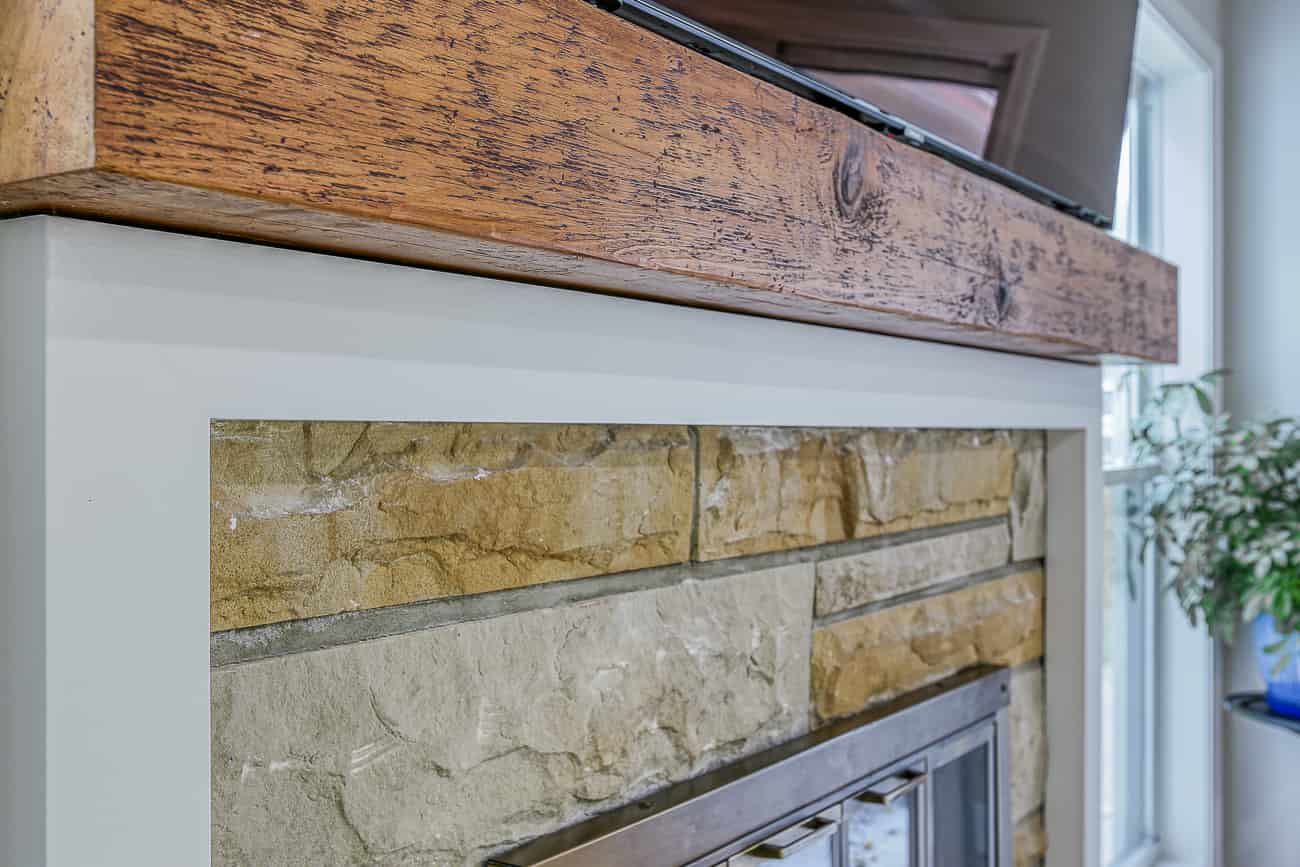 © Wineteer Construction, All Rights Reserved