Aging in Place Home Modification
Aging in Place Renovation Services by Wineteer Construction
Home is a feeling, not just a place. Let Wineteer Construction help you feel at peace in the home you love for as long as possible with aging in place modifications. Aging in place renovations can be a big undertaking, and it's essential to ensure that the job is done correctly while also reflecting your home's current style and decor. Our team is here to help with all your aging in place home remodeling needs, from barrier-free showers to total floor plan renovations and functional organization solutions. Our certified aging in place specialists understand the requirements needed to make your home well-designed and accessible for all members of your family.
We have years of experience with designing custom features, from ramps and lowered counters to wider doorways, thoughtfully-placed grab bars and lever handles, and artfully concealed non-slip surfaces around the home. As a full-service design team with all the resources needed to transform a space, you can trust Wineteer Construction to deliver the perfect aging in place remodel that you can comfortably enjoy for years to come.
Contact Us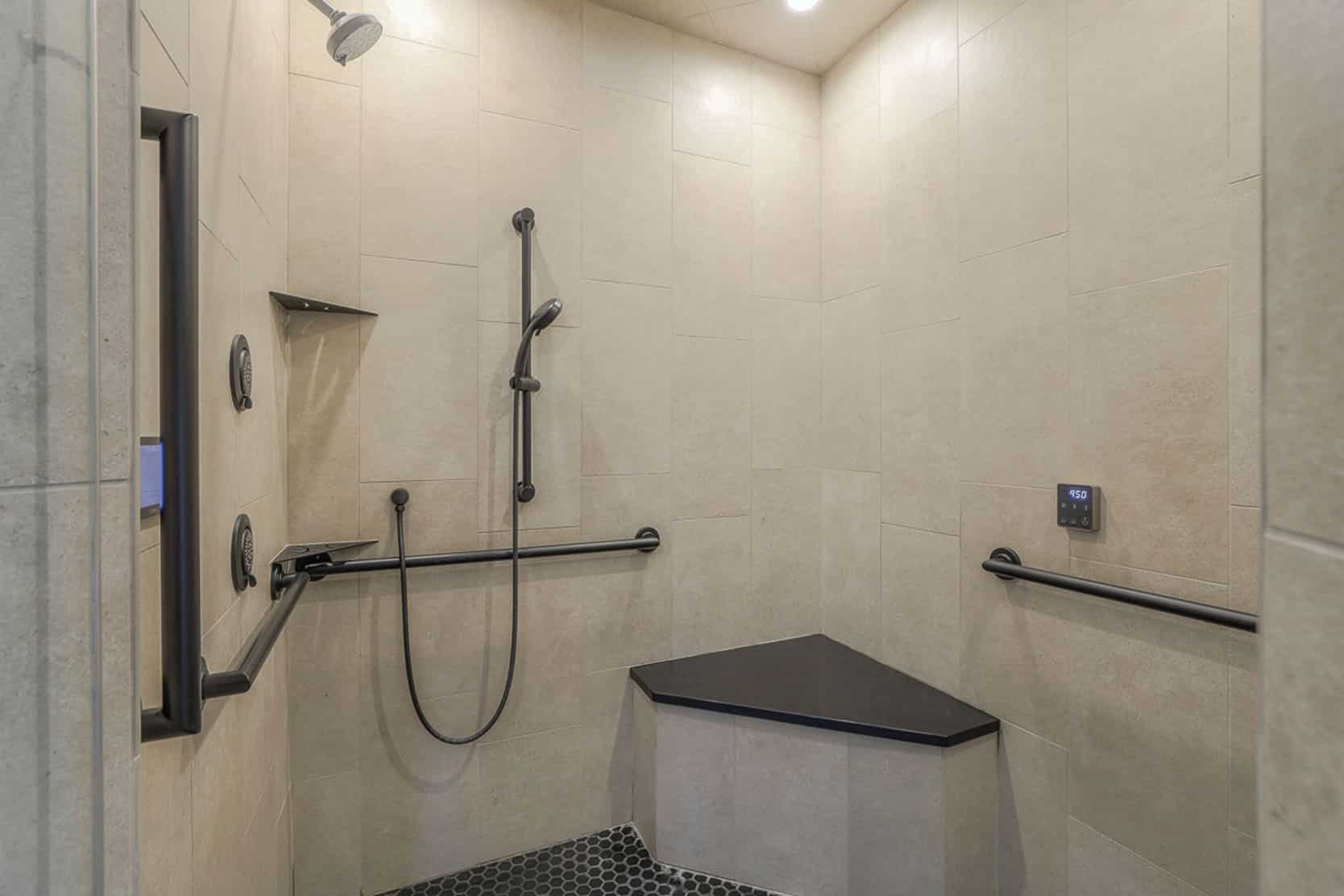 View Our Unique Kansas City
Aging in Place Home Modifications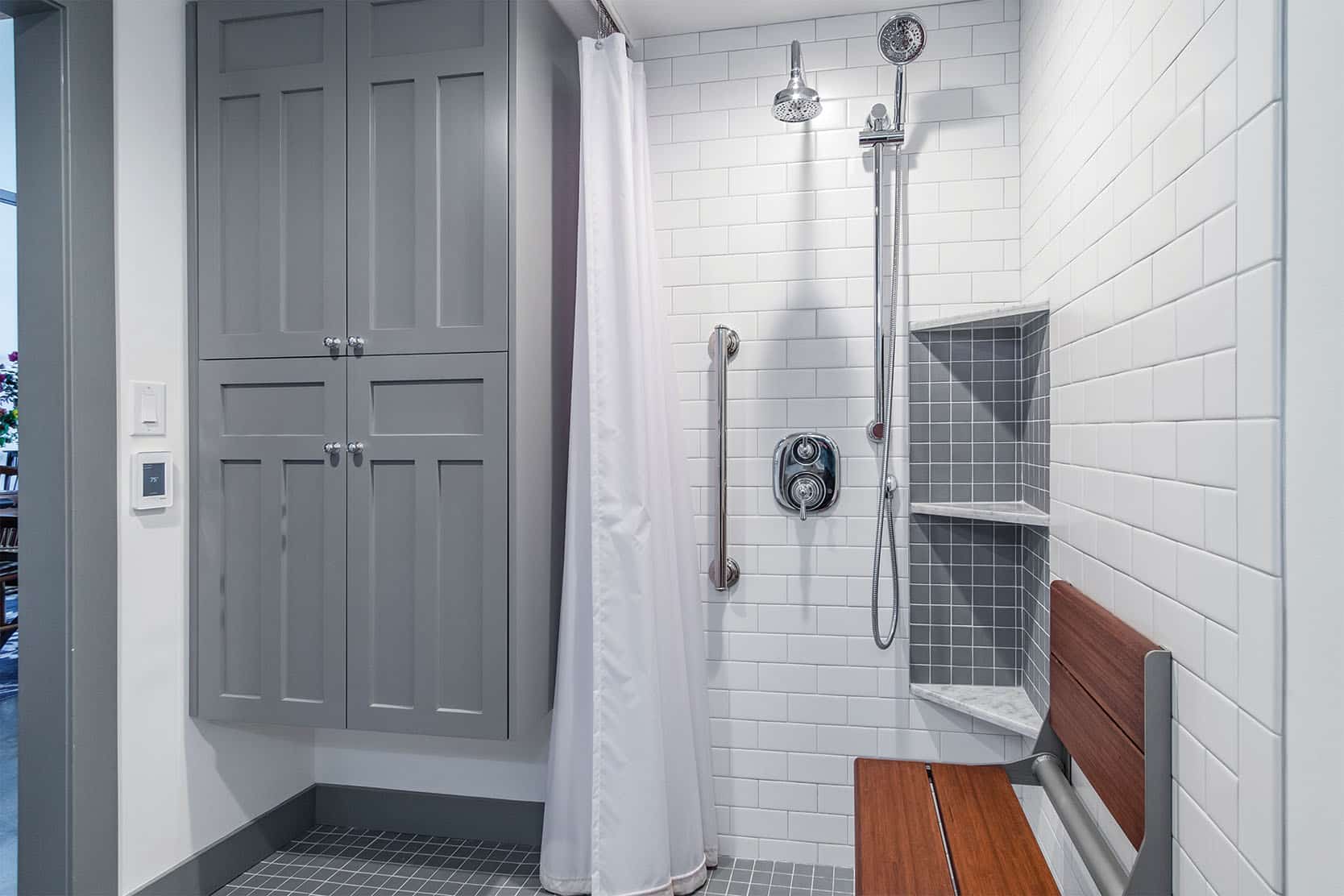 Home Modifications Designed for Older Adults
Nine in 10 seniors plan to continue living in their current homes for the next five to ten years, according to the National Council on Aging. This trend of elderly family members staying at home instead of in an assisted living facility or nursing home means an increased need to make homes more accessible for continued safety. Wineteer Construction provides innovative approaches in technology, project management, and construction so you can continue to grow at home in an independent and safe way. From design to construction and project completion, trust the expert team at Wineteer Construction to improve your quality of life and redefine your golden years.
Managing Safety Every Step of the Way
An estimated three million people will turn 65 each year for the next two decades. Your safety is our top concern through all points of your project to ensure easy-to-navigate spaces throughout your home. Our customized designs will fit all of your personal needs while staying within your budget. Plan for the future by contacting the certified aging in place specialists at Wineteer Construction today.
Consult Today
Visitability in Aging in Place Design
Your home today may be set up in a way that works for you, but does it work well for those with different physical abilities? Consider when your friend in a wheelchair comes to visit: is your shower barrier-free to allow for them to enter and exit easily? What about when your elderly parents want to stop by and visit their grandchildren? Is your home easily accessible for someone with a walker or cane? Visibility (a measure of a place's ease of access for people with disabilities) is important to consider during any remodeling process. We are always looking for a way to break down barriers and improve access for all individuals. Don't just remodel – Remodel for Life.
Custom Aging in Place Renovation Solutions
Wineteer Construction is proud to offer custom aging in place renovation services to transform the spaces – and lives – of our clients in the Kansas City area. We understand that each client has unique needs and budget constraints. That's why we work hard to develop cost-effective solutions tailored to the individual client.
Our accessibility renovation projects are highly efficient, affordable, and beautifully executed with careful attention to detail. We believe that an aging in place renovation should not only provide comfort and accessibility for years to come but should also exceed expectations every step of the way with a commitment to quality workmanship.
Get Started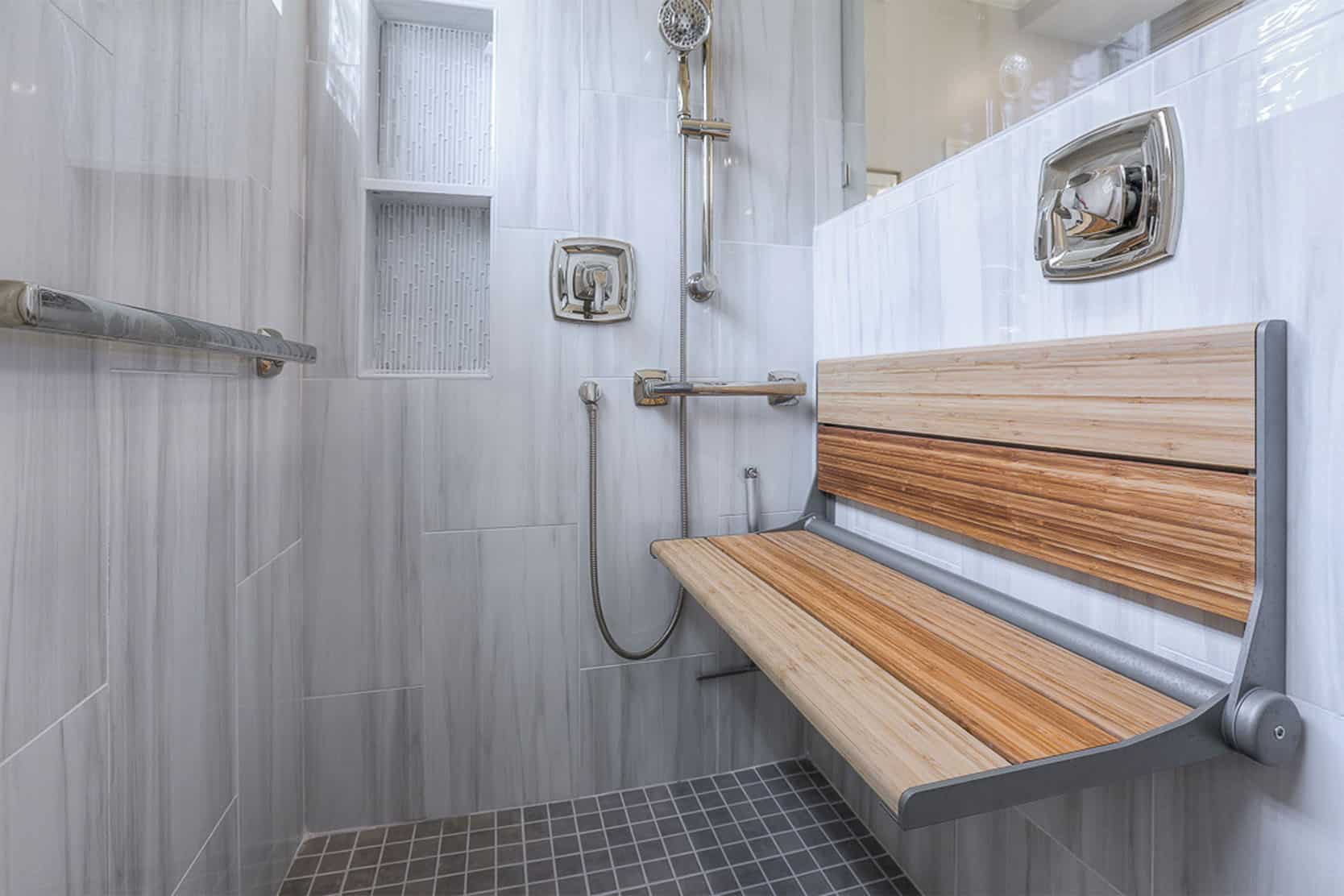 From an Imagined Vision to Reality
We know there are many factors to consider when choosing a construction company to complete your next aging in place remodeling project. Enjoy a seamless process with our dedicated staff who will be with you every step of the way to create a successful renovation.
Meet and Measure
Contact Wineteer Construction and we'll discuss the overall goals of your remodeling project. The initial conversation starts with our team building a relationship with you. As aging in place specialists, we'll ask you specific questions for your project to ensure we customize your project to fit your needs. We will then meet you at your space to learn more about the renovation you're dreaming of, take measurements, and discuss your desired budget.
Design and Quote
For a remodeling project to be successful, it is important to solve as many of the clients' current
issues with the space, and include or create items the client wishes were present in the space
while developing a budget that aligns both. During the design phase, we will also suggest specific aging in place home modifications that you might not have thought of initially. Our in-house design team will work with you to identify these goals while establishing a realistic budget.
Build and Install
Our construction team and master craftsman work together to create your project using modern
building materials and techniques while blending them with the current home. Our clients are
able to cherish their tailored remodeling projects for years and years to come. Remodel for Life.
Wineteer Construction
Frequently Asked Questions
There can be many benefits to aging in place, including comfort, independence, and community engagement. Utilizing aging in place specialists will make sure you have the safest recommendations to modify your home for an elderly family member. Adding aging in place features in a thoughtful way can also increase the resell value of the home.
Everyone deserves to live in a comfortable and safe environment, which is why we offer our aging in place services without making life inconvenient for homeowners. Our thorough planning process means that most of the building work will take place outside your home, with minimal disruption inside. We use quality building materials and modern techniques so you can remain at home during the entire project, whether you're living alone or with family members.
With Wineteer Construction your comfort is always top of mind, from choosing accessible design elements during your consultation, throughout the renovation process, and beyond.
The certified aging-in-place specialists at Wineteer Construction will create a personalized plan based on your needs and stylistic vision for your home. Common renovation recommendations include:
Bathroom: Grab bars and railings, non-slip flooring, barrier-free showers, shower seats, bidet toilet seats, roll-under vanities, accessible storage solutions
Bedroom: hard surface flooring, removing barriers
Outdoors: Ramps, chair lifts
Throughout the home: Widened doorways and hallways, ramped walkways, stair lift, lighting, removing barriers
© Wineteer Construction, All Rights Reserved