Back
Behind the Remodeling Projects
05/10/22
Home remodeling projects bring a modern, fresh update to the special places in your home, and they should align your needs with your style.
After meeting with our experts and sharing your remodeling vision, the fun begins. Keep reading to see what happens throughout a remodeling project: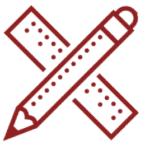 Design/Plan Room Layout: Based on your conversations with our team and your vision for your new space, our experts will design any needed room updates to suit your needs. This may include updating the overall footprint of a room or just updating the aesthetic features of the room.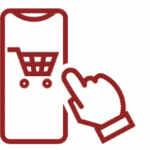 Material Selection: This is one of our favorite steps of the remodeling process! Once the new room layout has been designed and approved, our team works with you to choose the colors and materials that meet your needs and match your style.
We are fortunate to work with some of the best material providers in the area who have impeccable taste and access to intricate and high-quality materials for cabinetry, counters, tile and much more.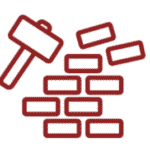 Demolition: For newly-designed spaces, doorways may be moved, walls pushed back and other structural changes may take place. This step is imperative in the process of home remodeling as it helps create a clean canvas for our team and helps us ensure the original state of the space is in excellent condition for remodeling.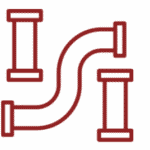 Electrical and Plumbing Updates: New room layouts also mean new electric and plumbing needs. Updating any wiring and plumbing lines will ensure everything works smoothly in the remodeled space, from lamps to sinks. Planning their placement can help you later when you are furnishing and using your new spaces.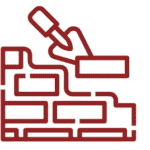 Construction: Once any updated electrical and water lines are updated, it is time to add any structural support needed (for items like grab bars), close up the walls and set up the space for new floors, fixtures and paint.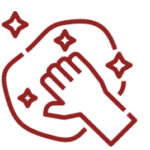 Finishing Details: Once the space has been painted, the flooring and fixtures installed, our team takes some time to inspect for any finishing touches such as cabinet handles, light switch covers and such. One thing is for sure; the outcome will reflect the vision and needs of our clients because we ensure to include their feedback throughout the process.
As you begin planning your own home remodeling project, contact our experts for a consultation.