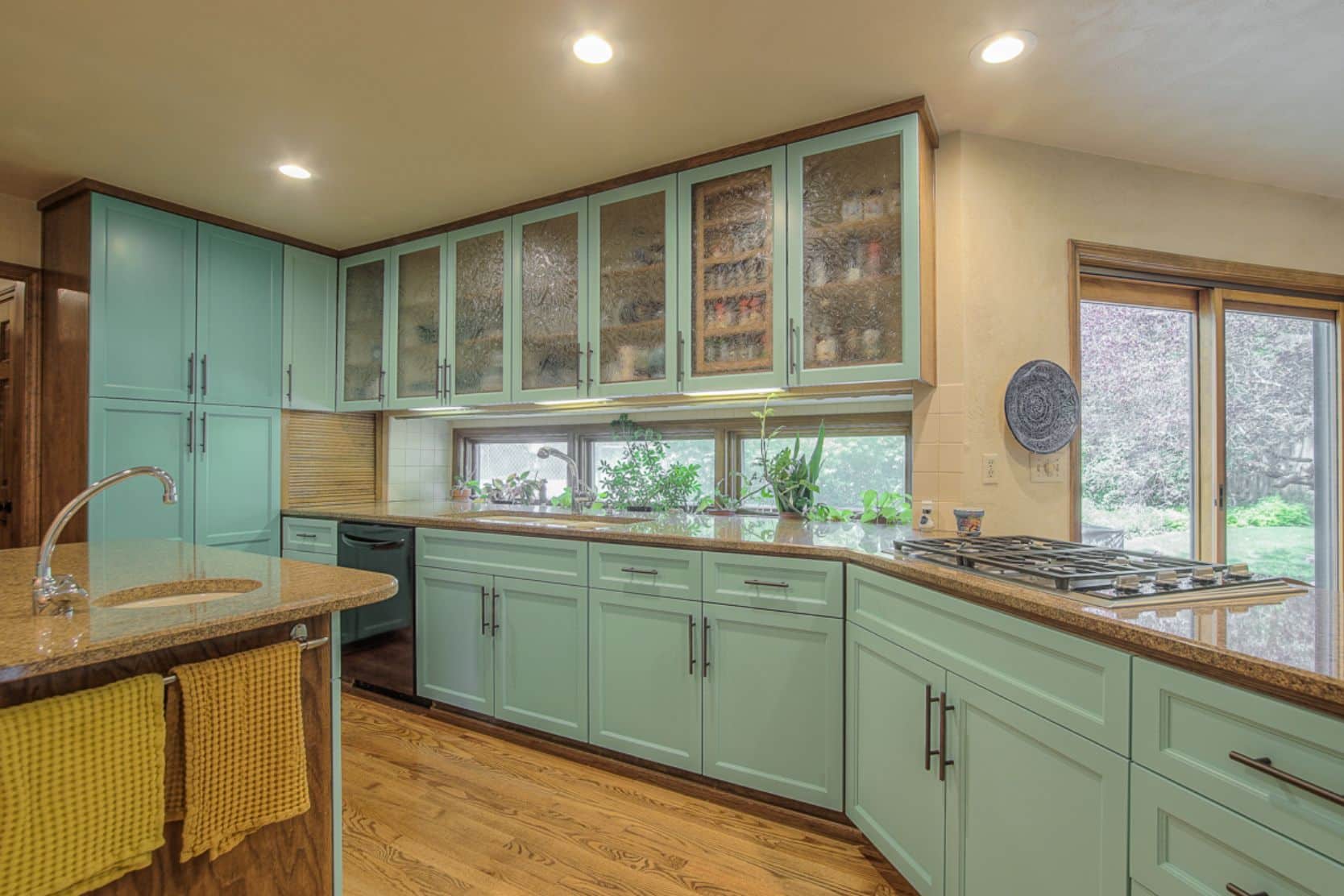 Wineteer Construction – Kansas City's Boutique Design & Remodeling Experts
Wineteer Construction performs residential and commercial design-build projects. We specialize in tailored designs for kitchens, bathrooms, whole home, aging in place modifications, and basements. We also offer a wide variety of home remodeling services, as well as room additions and window and door replacements.
Whether your vision is a whole-home renovation or a specific remodeling project, we can help you develop the design you've been dreaming of. Our home remodeling projects are designed to aesthetically reflect your taste, while also growing into the space to be as seamless as possible. By making your space the perfect fit for either the growing needs of a new family, create a sanctuary for empty nesters, or accommodate for aging modifications, We Remodel for Life.
Our process is simple and easy. Our in-house designer will start by meeting with you to understand your vision and budget. Then we design a custom plan and detailed estimate along with various renderings. Our in-house team is truly full service, handling everything from design to project management, construction, and clean-up. Our small team of experts at Wineteer are always available to answer your questions and will keep you updated throughout the length of the project. If you are ready to make your remodeling dreams come to life, contact Wineteer Construction today. We service all of the Kansas City area, and are excited to help create a home remodel you'll love for years to come.
Consult Today
Designs Built for Life
At Wineteer Construction, we believe a successful home remodeling project starts with a robust design process. However, we understand not all clients may have a clear vision of what they want. This is why the Wineteer team takes pride in completing all design work in-house, utilizing the latest CAD software. We make sure to understand each client's unique needs and goals, ask questions and listen to the homeowner, develop a plan, and select materials to match their style and preferences.
Unlike larger companies with many layers of communication, at Wineteer Construction, you will work directly with our design and build team from start to finish. This ensures a stress-free and seamless experience for you. With our expertise in both craftsmanship and artistic design, you can trust us to handle all aspects of your next home improvement project. Contact Wineteer Construction today and allow us to help you bring your vision to life with excellence and care.
Get Started
Personalized Home Remodeling and Construction Services
Wineteer Construction is a reliable and trustworthy bathroom and kitchen remodeling company with more than 30 years of experience serving the Greater Kansas City area. Our licensed and insured contractors specialize in creating unique visions and bringing them to life through kitchen and bathroom remodels, home office construction, room additions, basement finishing, and much more.
With our vast experience in remodeling, we are committed to providing the highest quality of craftsmanship for every project. Contact us today to schedule a design consultation and let our trusted remodeling contractors help you turn your home renovation dreams into reality.
Contact Us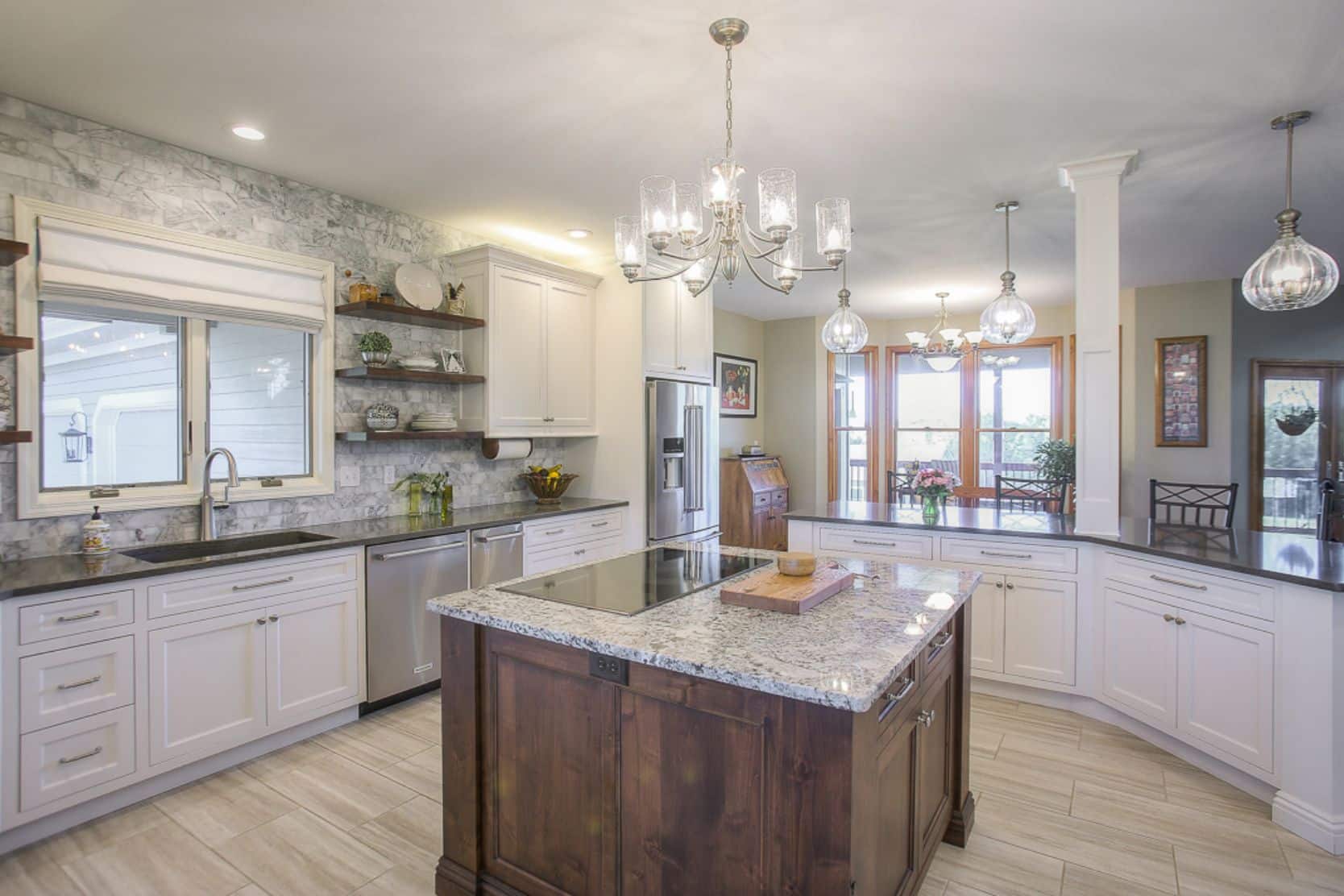 From an Imagined Vision to Reality
We know there are many factors to consider when choosing a construction company to complete your next remodeling project. Enjoy a stress-free process with our dedicated team who will be with you every step of the way to create a successful renovation.
Meet and Measure
Contact Wineteer Construction and we'll meet you at your space to learn more about the renovation you're dreaming of. We'll also take measurements, answer your questions, consider layout options, and discuss your desired budget.
Design and Quote
For a remodeling project to be successful, it is important to solve as many of the clients' current issues with the space, and include or create items the client wishes were present in the space while developing a budget that aligns both. Our in-house design team will work with you to identify these goals while establishing a realistic budget.
Build and Install
Our construction team and master craftsman work together to create your project using modern building materials and techniques while blending them with the current home. Our clients can cherish their tailored remodeling projects for years and years to come. Remodel for Life.
Testimonials
"5 stars! From design to finish! Thank you for the life-changing kitchen!"
"Definitely recommend! They listened, offered creative solutions, and guided us in making quality selections that fit our budget. They were responsive to issues that popped up (minor and inevitable) and communicated well. Our kitchen looks AMAZING!!"
"I LOVE WINETEER! All the guys who came into my home were knowledgeable, respectful, and professional even when I greeted them with 'I've got an idea!' Nick is full of great ideas and worked with us to get the biggest bank for our bucks. I highly recommend Nick and Wineteer! I already have recommended Wineteer to my neighbors and family."
"From the design to the finished projects the people at this firm never missed a step! They were in constant communication with us so we always knew what was going on."
"The pros at Wineteer Construction were efficient, came in on budget, answered all my questions, and it resulted in a beautiful home."
"If you are interested in quality and aesthetics, they are top-notch… the work was done in a timely fashion by courteous professionals. Our experience was very positive."
"Wineteer did an excellent job on my home remodel. They do high-quality work that they stand behind. Because of the quality and the trust in their work we are preparing to work with them again on another design-build."
© Wineteer Construction, All Rights Reserved