Superior Home Remodeling Company in Weatherby Lake
Located in Platte County, Missouri, the beautiful Weatherby Lake borders Kansas City. This quiet community houses a 274-acre private lake, known as one of the cleanest lakes in the state of Missouri. Drawn to its wooded areas, nine parks, rolling hills, and lake lifestyle, Weatherby Lake homeowners trust Wineteer Construction with all their home renovation projects.
Weatherby Lake is ideal for residents to enjoy each phase of life, from expanding families to empty nesters and retirees. Wineteer Construction has extensive experience with Lake community home renovations and decades of projects completed in similar communities throughout Kansas City. We know that a custom home remodel can be stressful if you don't have the right contractor and team on your side. The Wineteer team is here to manage each aspect of your bathroom, bedroom, kitchen, basement, or outdoor remodeling project, leaving the stress to our team.
Our process begins with an exploratory phase with the owner, Nick McIntyre, who will take the time to schedule a call and discuss each step of your project. Nick will speak with the homeowners to gain an understanding of their design aspirations, project timeline, budget, and vision before the project even advances to the design phase. Wineteer has a local, down-to-earth approach, paired with a small and mighty team. Each employee is involved with the project at varying stages, ensuring each client feels welcomed into the Wineteer family.
Wineteer has developed relationships with Weatherby Lake residents over the years, completing many bathroom, kitchen, and whole home remodeling projects. The Wineteer team brings highly experienced and detailed individuals eager to bring the homeowners' vision to life. Do you have a project that you'd like to discuss with our designer? Reach out today.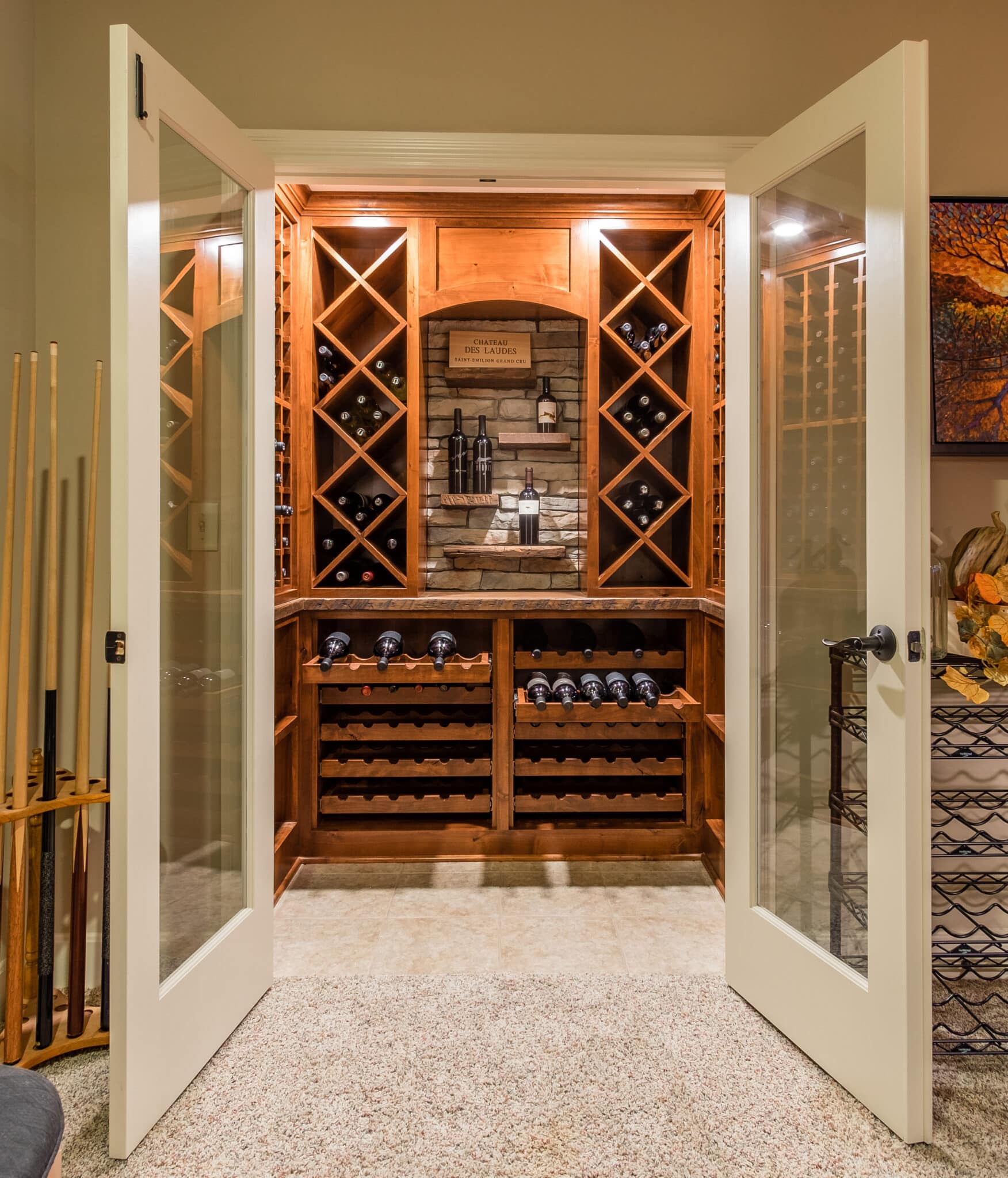 Bathroom, Kitchen, and Whole Home Remodeling Experts in Weatherby Lake
Housing nearly 850 homes, Weatherby Lake has a variety of home styles, ages, and configurations. Incorporated in 1959, Weatherby is a sought-after area that continually invests in home remodeling and renovations. As an award-winning kitchen and bathroom remodeling company in Kansas City, Wineteer is different from other home remodeling companies. Wineteer is committed to getting the upfront design right from the beginning of the process. Our design team may offer configuration ideas and suggestions, but ultimately, we listen to the homeowner's wants, likes, dislikes, must-haves, and non-negotiables before we begin the design phase.
For over 35 years, Wineteer has operated with the capacity to handle many projects simultaneously, all while providing meticulous attention to detail. Our team is committed to providing an individualized experience to each homeowner. If you're looking for a large design company that works with hundreds of projects annually… that's just not us. We are a design boutique remodeling company with extremely high standards for our team to adhere to, resulting in exceptional results for the homeowners. Check out the project galleries from homes around Weatherby Lake for inspiration.
Contact Us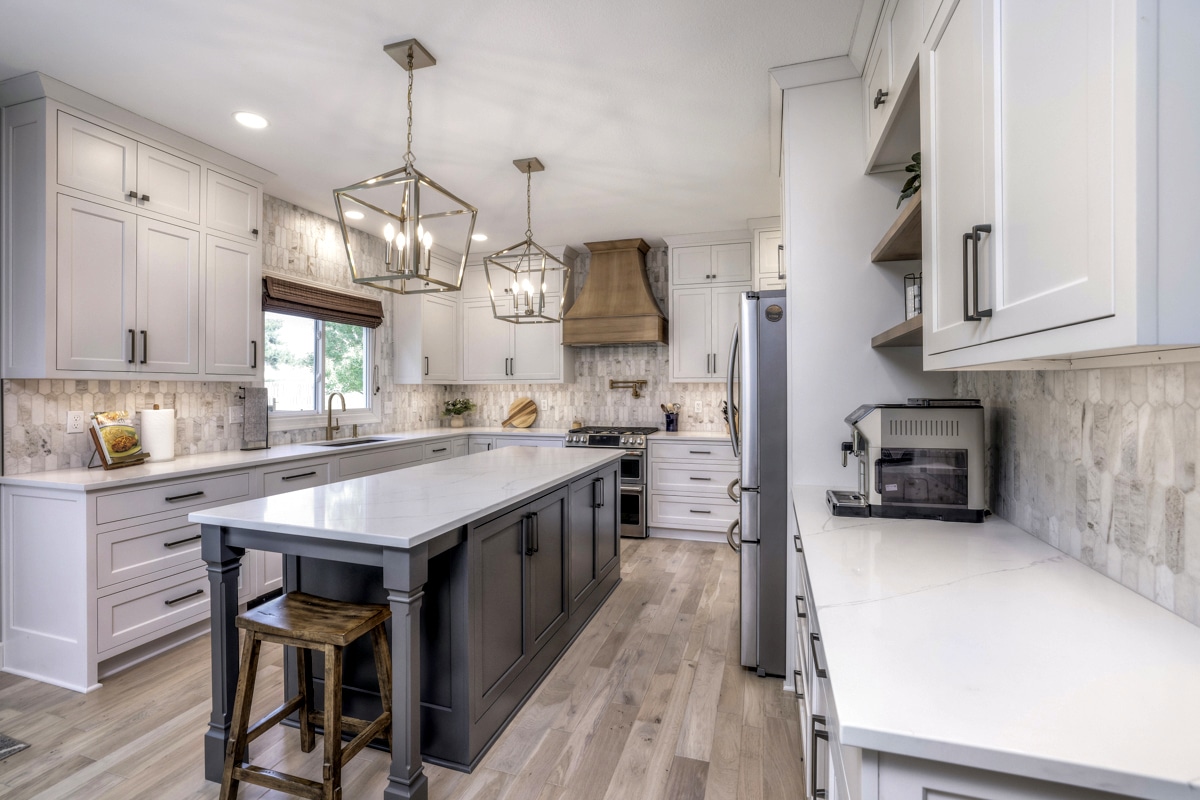 Kitchen Remodeling
How is the source of communication laid out with your potential remodeling company? Are there 10 people to speak to before you get your answer?
What are your must-haves?
What is your budget? Timeline?
Who handles the permits? What is the timeline for these to avoid any delays?
What's my style – color palettes, seating/tables, faucets, countertops?
Bathroom Remodeling
Kansas City is home to many exceptional bathroom remodeling contractors, but not all are locally owned and operated. Wineteer Construction is committed to creating a vision through our tried and tested process, aligned with a local, down-to-earth approach. Our bathroom remodeling services are recognized for their upfront design and build concepts, innovativeness, and superior craftsmanship throughout Weatherby Lake.
When deciding on a company to complete your bathroom remodel project, Wineteer's process is different than many others. Wineteer focuses on the design elements, considering all factors when building out the scope. From energy-efficient lighting and quartz countertops to custom cabinetry and earth-toned paint, Wineteer has a process that has proven successful for the past 35 years. We know what works and will achieve the highest level of quality and customer satisfaction out there.
Remodeling a bathroom shouldn't be a process that is dreaded. With the right contractor, the homeowner should be well-informed at each step along the way. Wineteer's team is trained to make the process as thorough, seamless, and stress-free as possible. Our schedule is meticulously detailed, we have the right people in place, and we will work around your schedule to reduce disruptions in your daily life. Our team has been recognized as the leading bathroom remodeling company in Weatherby Lake, bringing bathroom remodeling projects to life.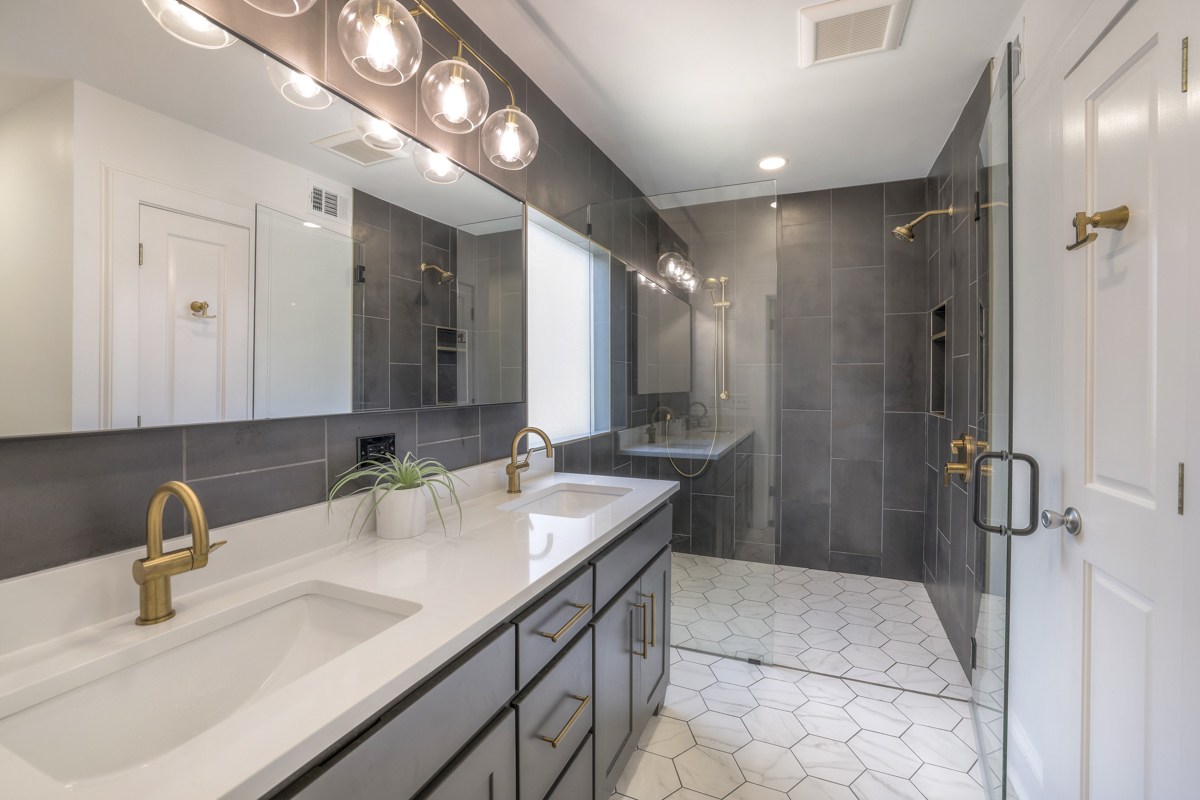 Window and Door Replacement Specialists in Weatherby Lake
Wineteer Construction offers home remodeling services for door and window replacement in Weatherby Lake. One of the first elements of a home seen by visitors is the doors and windows, which can also increase your home's value and curb appeal. Weatherby Lake homeowners look to Wineteer for efficiency and modern suggestions on door and window replacements. Reach out today for a free consultation on your door and window replacement project.
Schedule a Consultation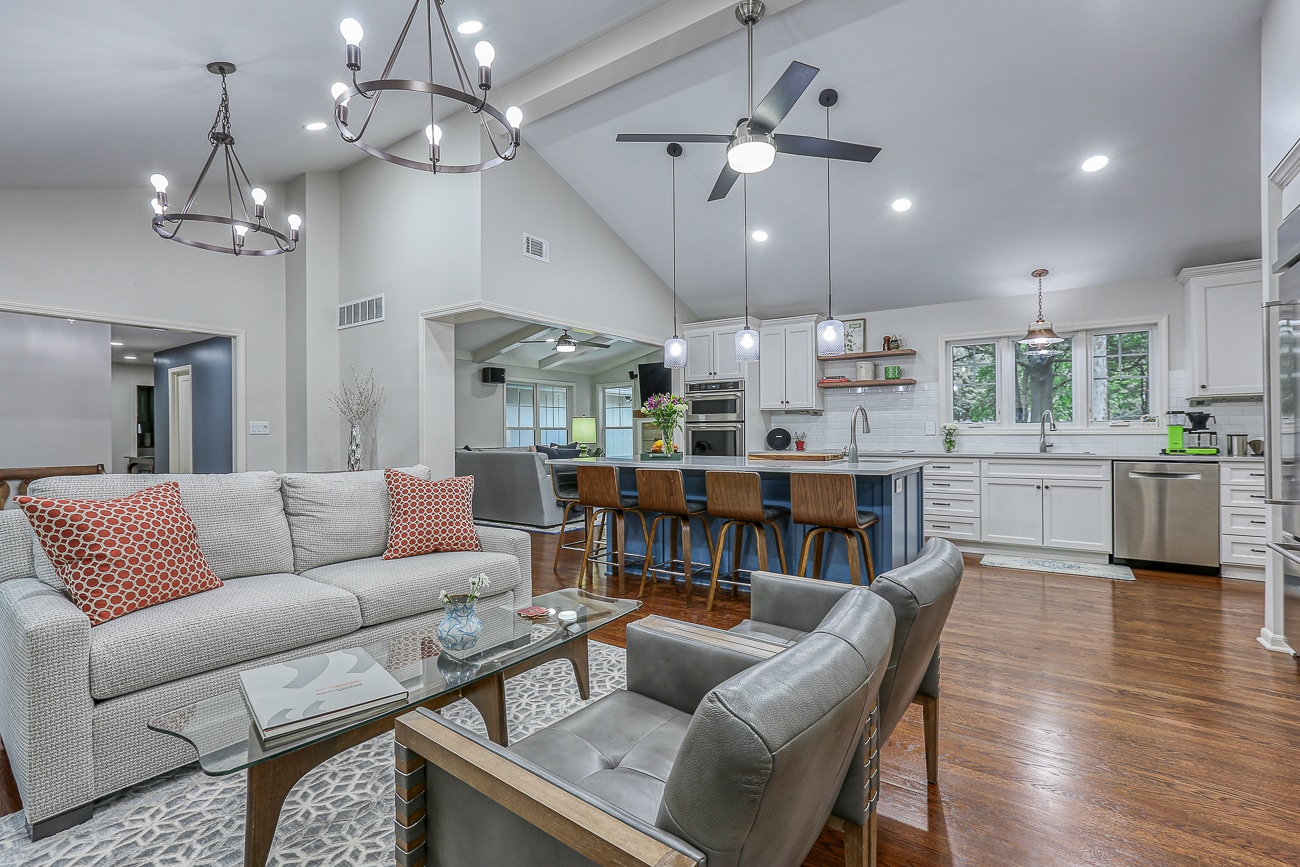 Whole Home Remodeling in Weatherby Lake
Whole home remodeling extends past your bathroom and kitchen remodel to cover additional spaces within the Weatherby Lake home. As the top home remodeling company in Kansas City, Wineteer can handle all your whole home remodeling projects from beginning to end, within the budget and timeline. The Wineteer team handles many projects simultaneously – from bathroom and kitchen remodels to whole home and Aging in Place modifications.
Weatherby Lake residents expect a contractor with experience and proven results when it comes to whole home remodeling. Reach out to Wineteer for a whole home remodel design consultation today.
Wineteer Construction Selected as Go-To Weatherby Lake Home Remodeling Company
Wineteer's kitchen, bathroom, and whole home remodeling processes are unique, from the beginning design to the final touches. Focused on our family-owned and operated approach, Wineteer Construction considers each client family and values the relationships. As homeowners advance throughout each stage of life, Wineteer wants Weatherby Lake residents to know that Aging in Place modifications are affordable and aesthetically appealing. Each phase of our remodeling or modification process is thorough, respecting the resident's vision, budget, and timeline.
Wineteer eliminates the stress and worry from the home remodeling process, allowing Weatherby Lake homeowners an opportunity to enjoy the results of a seamless home remodeling experience of a lifetime. Check out the difference between a traditional home remodeling company and Wineteer.
Get Started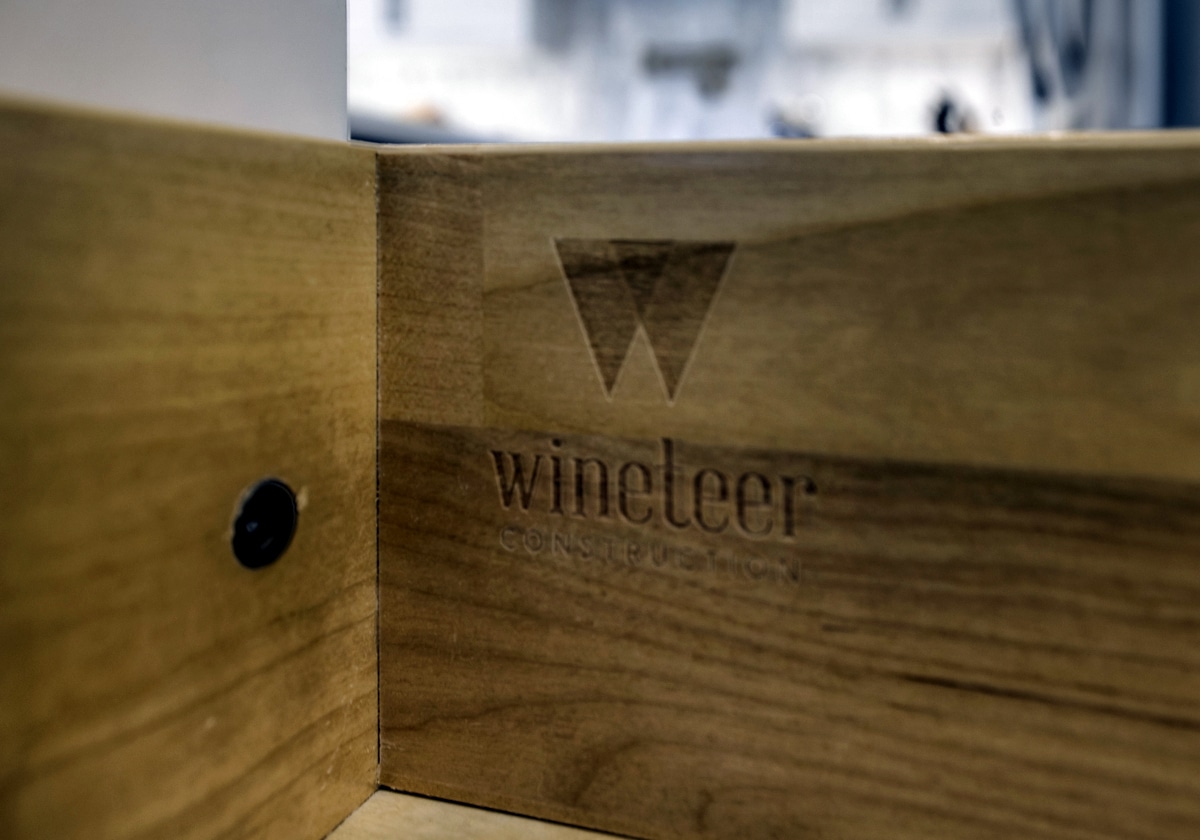 © Wineteer Construction, All Rights Reserved