We all love to celebrate Labor Day, but do you remember what we are celebrating?
First observed in 1882, Labor Day is "dedicated to the social and economic achievements of American workers. It constitutes a yearly national tribute to the contributions workers have made to the strength, prosperity, and well-being of our country" (Department of Labor).
Learn more history on the holiday here >
Our team of experts at Wineteer Construction is proud to be a part of the celebration as skilled tradesmen in the remodeling industry. We love and take pride in our work, so much so that President and CEO Mike Dodd became a Master Certified Remodeler (MCR) to best serve the Kansas City area.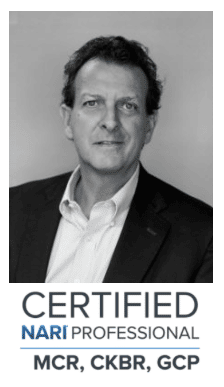 The MCR identifies Certified Remodelers that continue to be successful in the industry. Receiving this prestigious designation is no easy feat; in order to obtain it, one must meet the following extensive requirements:
Hold the Certified Remodeler designation for a minimum of ten consecutive years
Hold another National Association of the Remodeling Industry (NARI) Certification

Mike Dodd also holds the Certified Kitchen and Bath Remodeler (CKBR) and the Green Certified Professional (GCP) designations

Adhere to NARI's Standards of Practice and Code of Ethics
Because of the time and effort Mike Dodd put into acquiring the MCR designation, Wineteer Construction is able to better serve Kansas City, as there are only two others in the area with this distinction.
Let us put our words into action! Contact us to schedule an appointment and start your next remodeling project.
We hope you have a great Labor Day weekend!