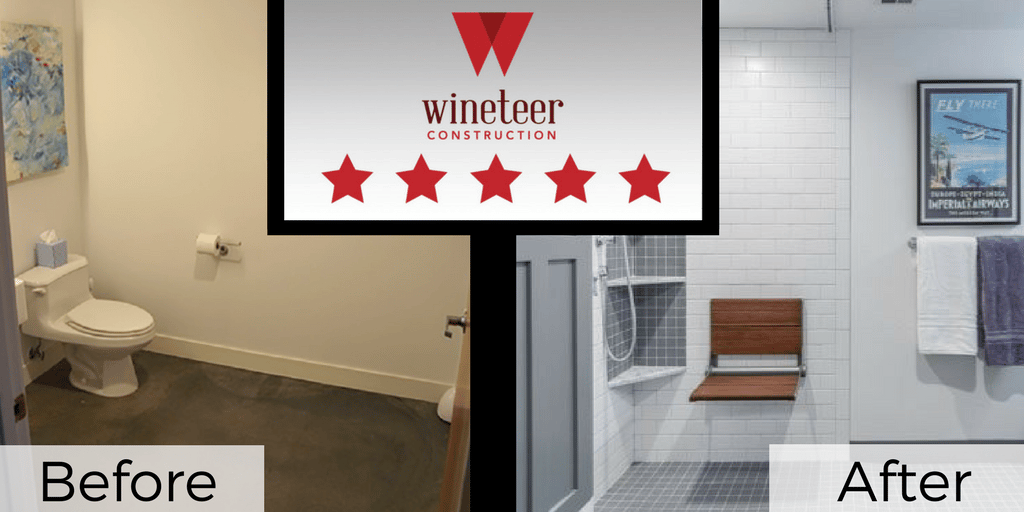 We have been honored to serve the Kansas City area for three decades, crafting universally designed and functional homes for homeowners of all ages. We strive to ensure every remodeling project we complete is "Planned Right. Priced Right. Done Right." Help us help you and others considering home remodeling projects by sharing your experiences with us in honor of Get to Know Your Customers Day. It is your reviews, ratings and testimonials that assist our team in bringing the highest quality of service to every individual.
Share your project goals and Wineteer Construction's execution on the following pages:
In honor of Get to Know Your Customers Day, we asked some of our past clients about their projects and their experience working with us. Read about Bob's experience below.
What were the goals of your project?
I was diagnosed with multiple sclerosis 10 years ago. I get around OK but am looking to improve access every time we move. Our three kids are grown and we were looking to move on from our four-bedroom, two-story house in the suburbs to an accessible location in the city.
We found a condo that we liked but needed a half bathroom made fully accessible with shower. The move was contingent on this project success, so the decision process was compressed. The final design required movement of drains, walls and water lines. LifeWise Renovations (Wineteer Construction) made the design work with the inspectors, engineers and neighborhood association. They did all this while understanding accessibility better than myself. I had heard LifeWise Renovations (Wineteer Construction) speak at a support group and knew someone who had successfully used them on their project. I was comfortable with their work.
I appreciated their communication. They gave me warning as they made changes, and I was able to get input from others who better understood accessibility. The ideas and changes made to the project greatly improved the final results.
What do you like the most about it now?
The layout is perfect. We have been here a year and I am pleased with the layout of the shower and the rest of my bathroom. I am frequently reminded of the good changes that LifeWise Renovations (Wineteer Construction) and my handicapped friends made on accessibility.
Any recommendations to others who are undertaking a project of your type?
It is good to talk with others who have experience with the changes that you want to make. I was making changes that I did not fully understand. I really did not understand the process of working with engineers and the city approval process. Hearing from others on their success with the company gave me confidence moving forward. I was pleased to know that they knew what I was trying to accomplish and had show great results on other projects.
I am pleased to recommend LifeWise Renovations (Wineteer Construction). They knew what I needed and did first-class work. They communicated along the way, and I am very pleased with the results.
Thank you in advance for strengthening our company by letting us know how we can better serve you. Contact us for more information.