Choosing the Right Remodeler
Michael Dodd, Wineteer Construction's President and CEO, began his career in the construction industry in 1988, starting as a one-man. Since then, Mike has grown the operation into a premier home and commercial remodeling firm in the Kansas City area, completing small repair projects to complex million dollar remodels.
Mike is a member of the National Association of Home Builders (NAHB), holding the Certified Aging-In-Place Specialist (CAPS) designation and is a member in good standing of the National Association of the Remodeling Industry (NARI) and holds three certifications: Certified Kitchen and Bath Remodeler (CKBR) and Green Certified Professional (GCP) and Master Certified Remodeler (MCR)–one of only three people with this distinction who are serving the Kansas City area.
Why Hiring a Master Certified Remodeler is Important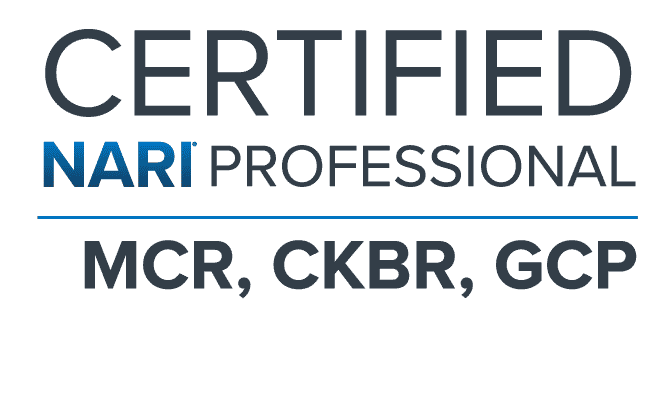 The MCR identifies Certified Remodelers that have withstood the test of time and continue to be successful within the industry. It's extremely tough to receive this designation. In order to qualify for the MCR designation, one must meet extensive requirements, including:
Hold the Certified Remodeler designation for a minimum of ten consecutive years
Hold another NARI Certification (CKBR, GCP, CRPM, CLC or UDCP)
Adhere to NARI's Standards of Practice and Code of Ethics
Most importantly, choosing the right professional is vital to help bring your vision to life! Here are a few tips from NARI to consider before starting your next project:
Select a proven remodeling professional. Start your home improvement project by selecting a professional, reliable remodeling contractor who has a proven track record. Ask for references and review completed projects.
Plan from start to finish. A professional remodeling contractor should help you in your planning by outlining options and discussing the improvements you can make within your budget.
Get it in writing! A detailed contract is essential for any remodeling project. It should detail what the contractor will and won't do – such as protection of your household goods surrounding the job site.
With nearly three decades of experience and unsurpassed craftsmanship, we are focused to make your vision a reality.
Ready to learn more? Let's connect to discuss your next remodeling project!