As a time of renewal, January not only marks the beginning of the new year but it is also a great time to make stylish updates to your home, starting with the bathrooms.
Recently, a survey from Zillow and Realm revealed that bathroom projects will be one of the most popular home remodeling projects of 2022. We have compiled a list of some of the most popular trends for bathroom remodeling for the new year. Continue reading for inspiration for your next project: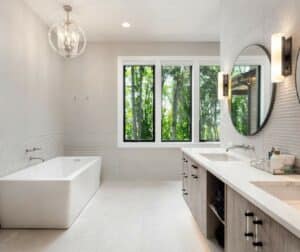 Adding a Modern Touch to Classic MaterialsOne thing that is surely not going to change is the use of classic materials like tile and marble. However, these will be contrasted by modern and fun accessories, like vanities, mirrors and more.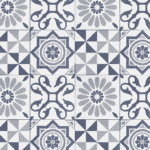 An Update on Colors and Patterns
Starting with paint, gray and similar neutral tones will be making their way for beige, tan and wood tones. Warmer paint colors are looking to make a mark in 2022 and will be considered the new "neutral."
Patterned tiles are becoming a popular accent piece whether in the shower, or on the floor. Bold patterns or colors can make the space pop with personality!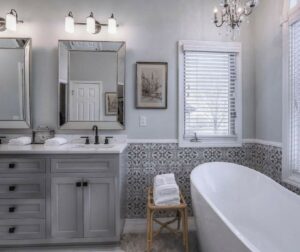 Spa-like Luxury
Natural elements and luxurious additions are on the rise. By including natural textures and hues, the bathroom becomes a more peaceful place. With the addition of luxury materials like marble, matte black fixtures, and minimized clutter, the bathroom is now a place to pamper yourself and recover from the outside world.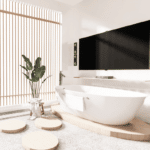 Automation and Technology
Technology will continue to make its way into bathroom remodeling. Bathroom design will incorporate features such as heated floors, advanced mirrors, automated showers, TV installments and even speaker systems to make the space more comfortable for every person.
When you start thinking about your bathroom remodeling project, consider the trends we have shared and contact our experts at Wineteer Construction. We will guide you every step of the way and ensure we bring your project vision to life.