Liberty's Best Remodeling Contractors
Wineteer Construction is proud to be a trusted choice for professional remodeling services in Liberty, MO. With 35 years of experience and a skilled team of designers and professionals, we have been able to offer top-notch service and impressive results to Liberty home and business owners for decades. Our wide range of services allows us to be the one and only general contractor you need for your home remodel.
From warm and inviting living rooms to sleek and serene bathrooms, you can rest assured that our team can deliver exceptional results no matter your unique remodeling goals. By choosing Wineteer, a homeowner can expect top-quality craftsmanship, excellent customer service, and peace of mind knowing your home or business is in safe hands. Don't settle for just any home remodeling contractor in Liberty – trust Wineteer Construction's track record of success and our team's commitment to delivering results that exceed expectations. Reach out and let us help you start making your dream home a reality today.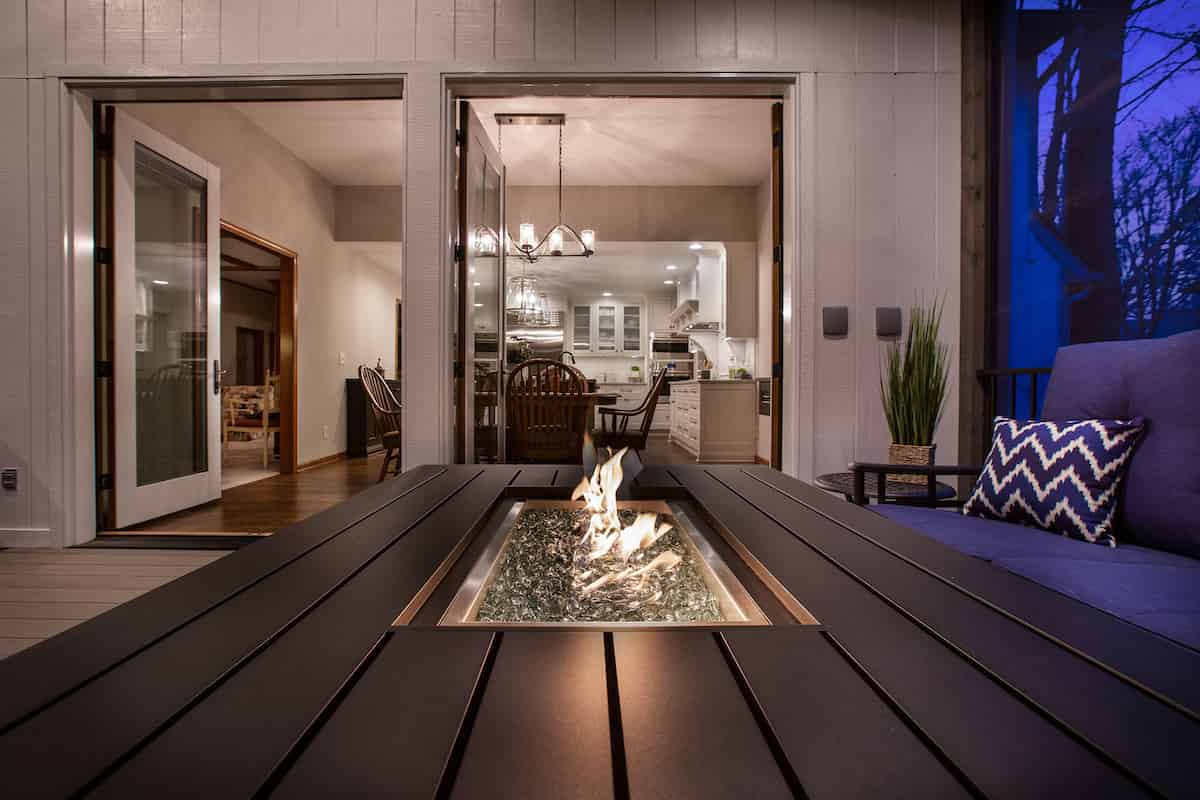 Full-Service Remodeling Services in Liberty, MO
Full-service remodeling is an all-encompassing approach to remodeling that covers everything from design consultation to construction and installation. At Wineteer Construction, we offer full-service remodeling to ensure that every aspect of your home remodeling project is taken care of to your satisfaction. Our team of experienced professionals can assist you with everything from design and planning to demolition, construction, and finishing touches.
We work hard to make the remodeling process as stress-free as possible for our clients, which is why we prioritize client communication from start to finish to ensure your vision is being actualized. Our full-service team ensures that no detail is left out, from the flooring and fixtures to lighting and so much more. The experience we offer our clients stands out from other remodeling companies thanks to our dedication to customer satisfaction. See for yourself why Wineteer is a top-rated remodeling company in Liberty – contact us today to get started with a design consultation.
Contact Us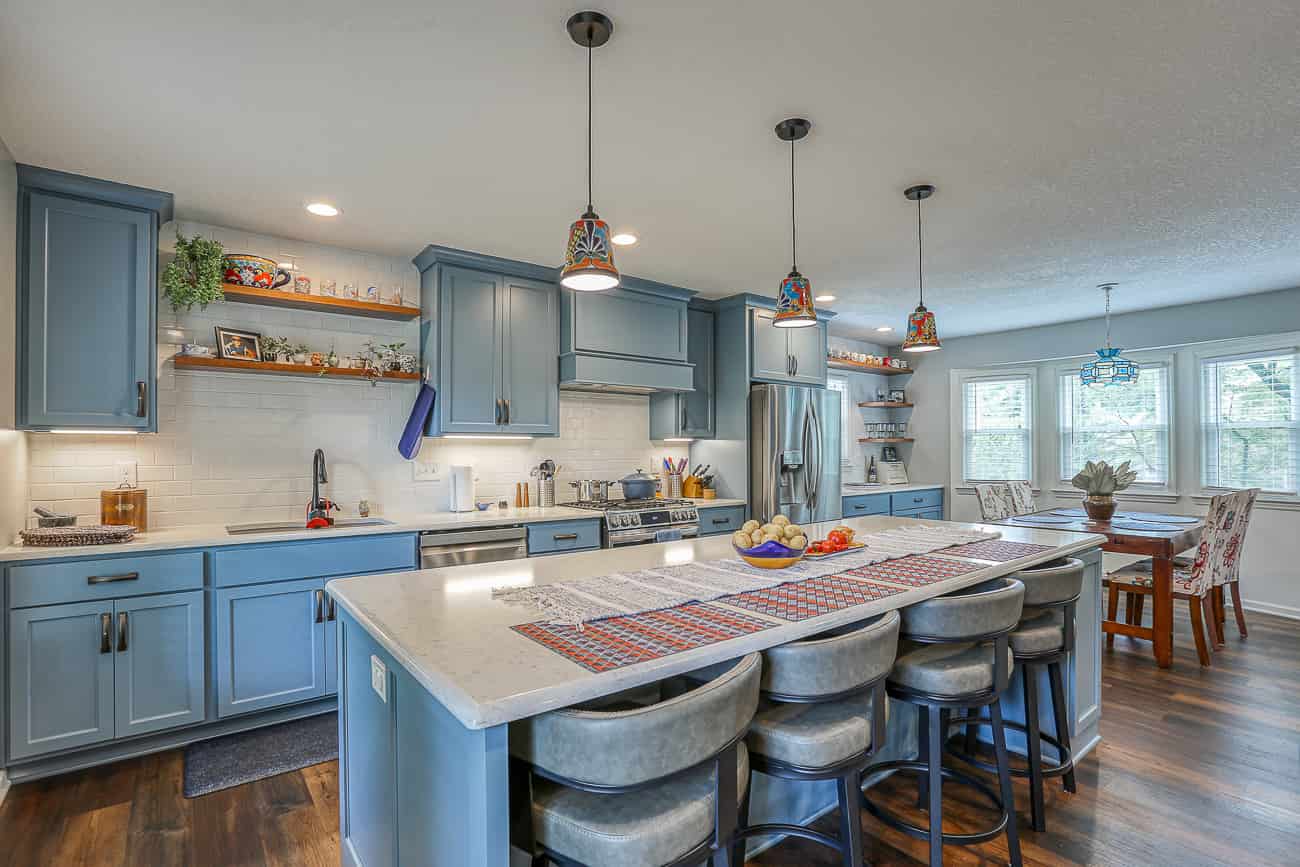 Kitchen Remodeling
Your kitchen is one of the most important spaces in your house, and we want to help you make the most of the space. Oftentimes it takes a designer's keen eye to spot where there's room for improvement, whether it be poor storage or dated countertops. That's where Wineteer Construction comes in. Our comprehensive consultation and design process allows our clients and designers to come together to create the perfect kitchen for them. Take a look at the classic kitchen our team helped these past clients achieve below.
Wineteer Construction is ready to help you transform your kitchen, too! If it's time to give your space a much-needed renovation, contact us to schedule a consultation.
Bathroom Remodeling
If you're looking for a quick way to enhance the functionality, comfort, and aesthetic appeal of your home, a bathroom remodel is a perfect choice. Whether your dream bathroom is luxurious and high-tech or relaxing and moody, our team would love to help bring your vision to life.
If your goal is to update your fixtures, replace your tiles, or create a luxurious spa-like atmosphere, we've got you covered. Our team of experienced professionals can assist you with every aspect of your bathroom remodeling project, from design consultation to construction and installation. We use high-quality materials and state-of-the-art technology to deliver the best results, ensuring that your new bathroom is both beautiful and functional. We always handle our remodels with care, but we pay special attention to plumbing and wiring in older Liberty homes to ensure that electrical mistakes that could delay your project timeline are avoided. Let us help you design the bathroom that you deserve – contact us today to get started.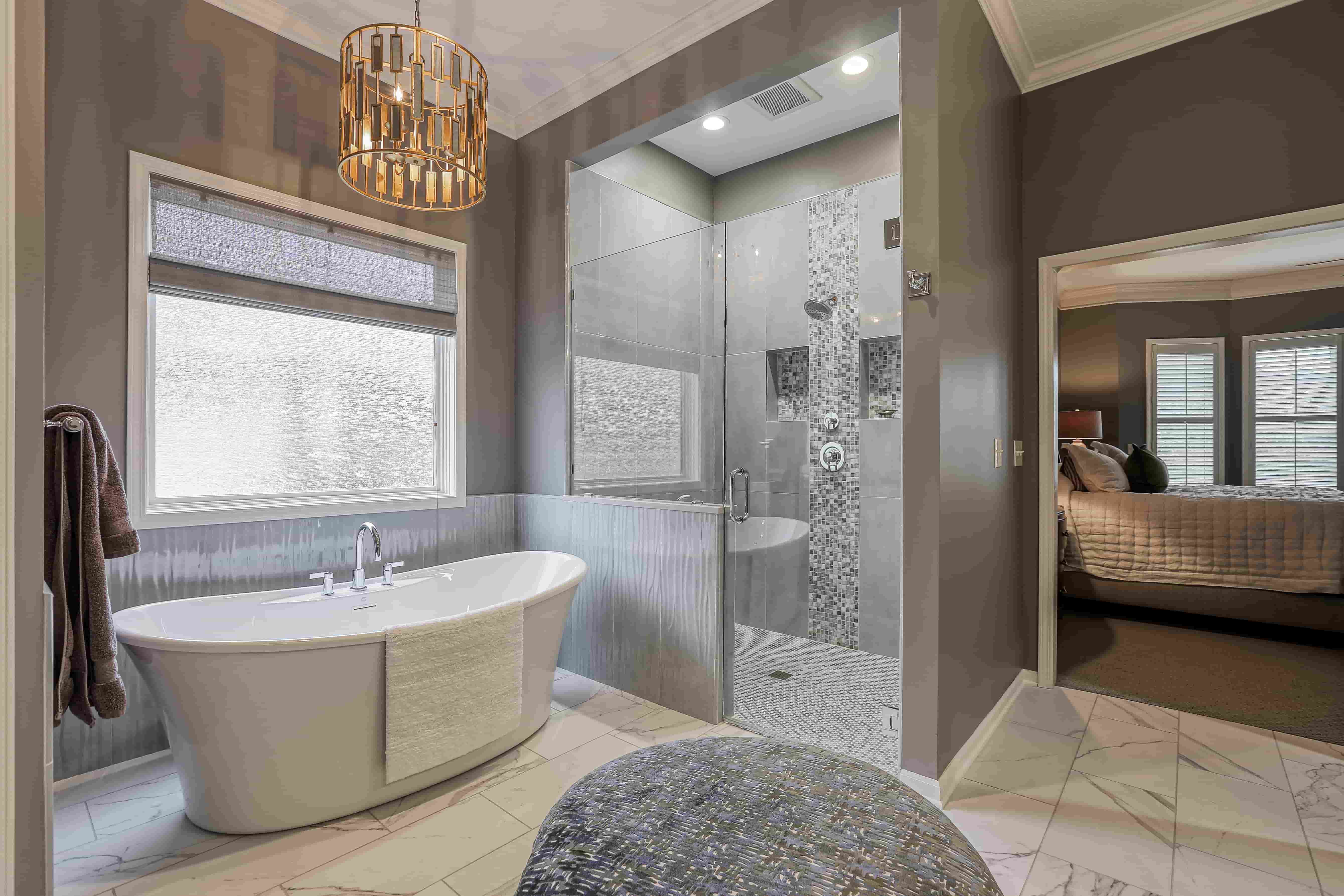 Door and Window Replacement
If you live in a historic Liberty home, chances are that the insulation your doors and windows provide could be improved. Wineteer Construction offers energy-efficient options in a variety of designs and colors to not only knock down your bill but to maintain the specific style of your home. We offer the highest quality door and window replacement services to our clients, and we're proud to be a trusted partner of many home and business owners in Liberty.
New windows and doors in your home can completely transform your space, whether it's opening a room with light or changing the layout by strategically placing a new door. Regardless of your goals, our services can be tailored to your preferences and requirements, including HOA guidelines if necessary. Not only can door and window replacement transform your space, but it can also greatly increase your home or business's security. When our team takes care of the installation, we make sure that every component is properly placed, so your insulation and security measures are guaranteed. Schedule a consultation to learn more about Wineteer Construction's window and door replacement services in Liberty.
Schedule a Consultation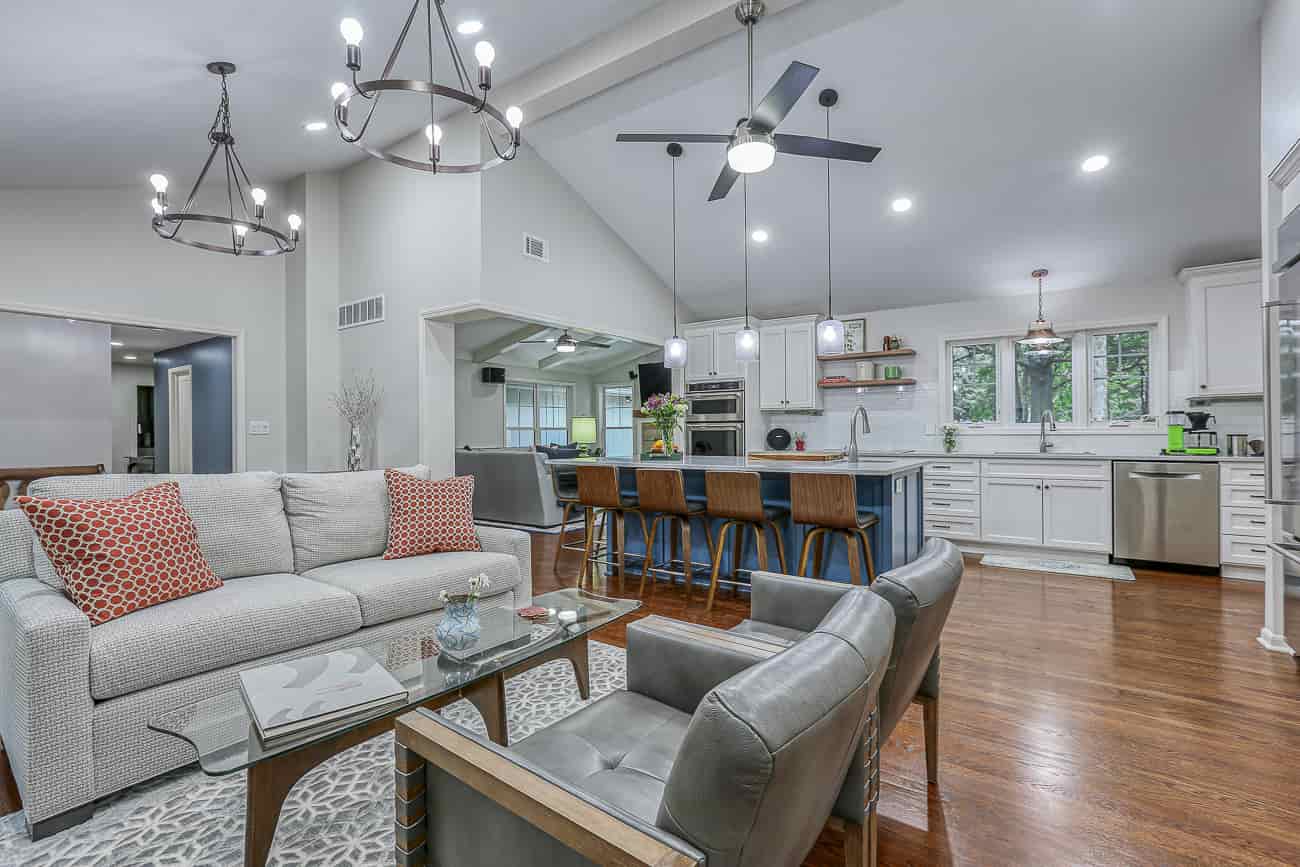 Whole Home Remodeling
With an investment as large as a whole home remodel, it's critical that you choose a reputable general contractor that you trust to execute every aspect of the renovation perfectly. Wineteer Construction understands that there's no room for error when it comes to your home. That's why our whole home remodeling services begin with a thorough consultation and conversation with each client. Then we'll develop a 3D rendering of your newly designed spaces, complete with a timeline and budget. Once we've designed a remodel plan that our client truly loves, our team can get started on demolition.
We'll walk with you through every step of the process to make sure our work is exceeding expectations. Our team is committed to helping you transform your entire house into a space that you want to come home to at the end of every day. Schedule a consultation today and let Wineteer Construction make your dream home a reality!
Get Started on Your Liberty Remodeling Project with Wineteer Construction
If you're looking for a reliable team to improve your home, look no further than Wineteer Construction. We have the skills, materials, and expertise needed to not only deliver an error-free renovation but to make the process as stress-free for our clients as possible. From kitchen and bathroom renovations to Aging in Place modifications, we've built a vast portfolio of successfully completed projects that speaks for itself.
Customer satisfaction is always our #1 priority, which is why we only use high-quality materials and state-of-the-art technology to deliver the best results. We always maintain clear and transparent client communication to ensure that your project is completed on time, within budget, and to your exact specifications. If you're ready to take a leap with your Liberty remodeling project, Wineteer Construction is the team to call. Contact us today to schedule a consultation and let us help you transform your space into the home of your dreams.
Get Started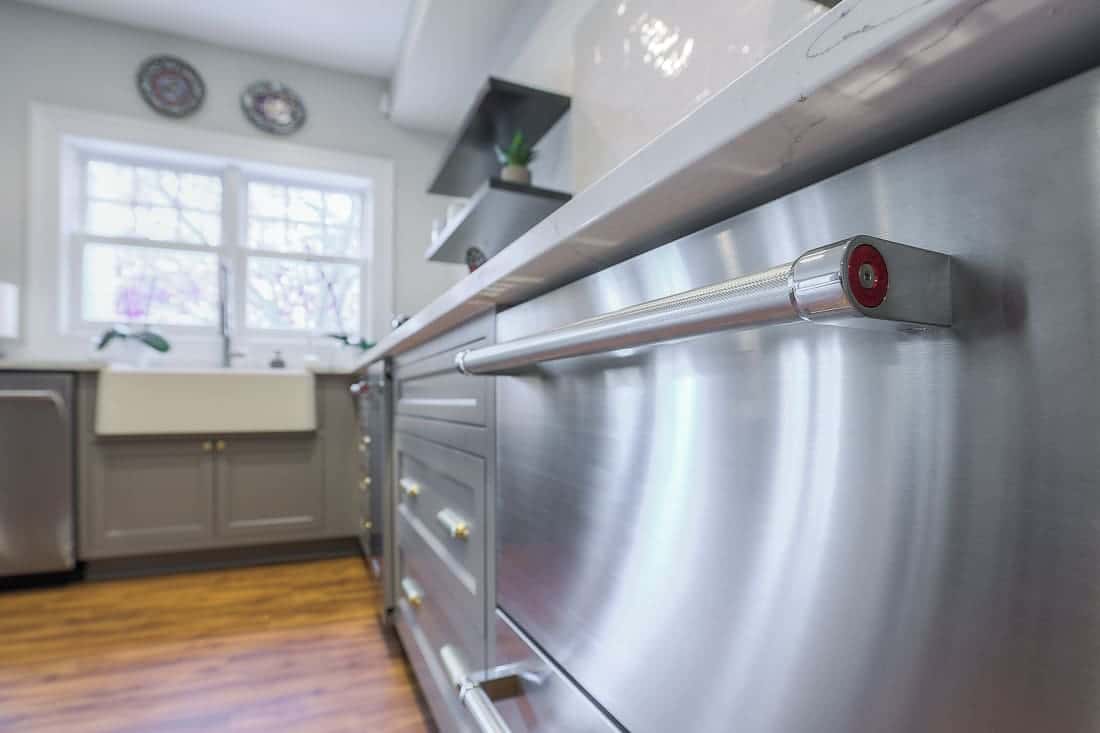 © Wineteer Construction, All Rights Reserved