Bathroom Remodeling Services
Elevate your Space with Professional Bathroom Remodeling from Wineteer Construction
Our bathrooms are often the only place to escape from day-to-day stresses and get some desperately needed peace and quiet – especially for mom and dad. Make the most out of your alone time by maximizing relaxation and minimizing clutter with a bathroom renovation from the professionals at Wineteer Construction. Whether you're going for mindful and meditative, sleek and high-tech, or a comforting escape, we can transform your bathroom into a space tailored for you complete with all the upgrades and conveniences that help you de-stress your life.
When you meet with our team, we'll work with you to determine your style, must-haves, and budget. In need of a master bathroom remodel to relax and recenter after a long day? Or maybe you're transforming the kid's bathroom into an adventure theme. The end goal should reflect your personality and your style. We're here to take your vision from imagination to reality.
Contact Us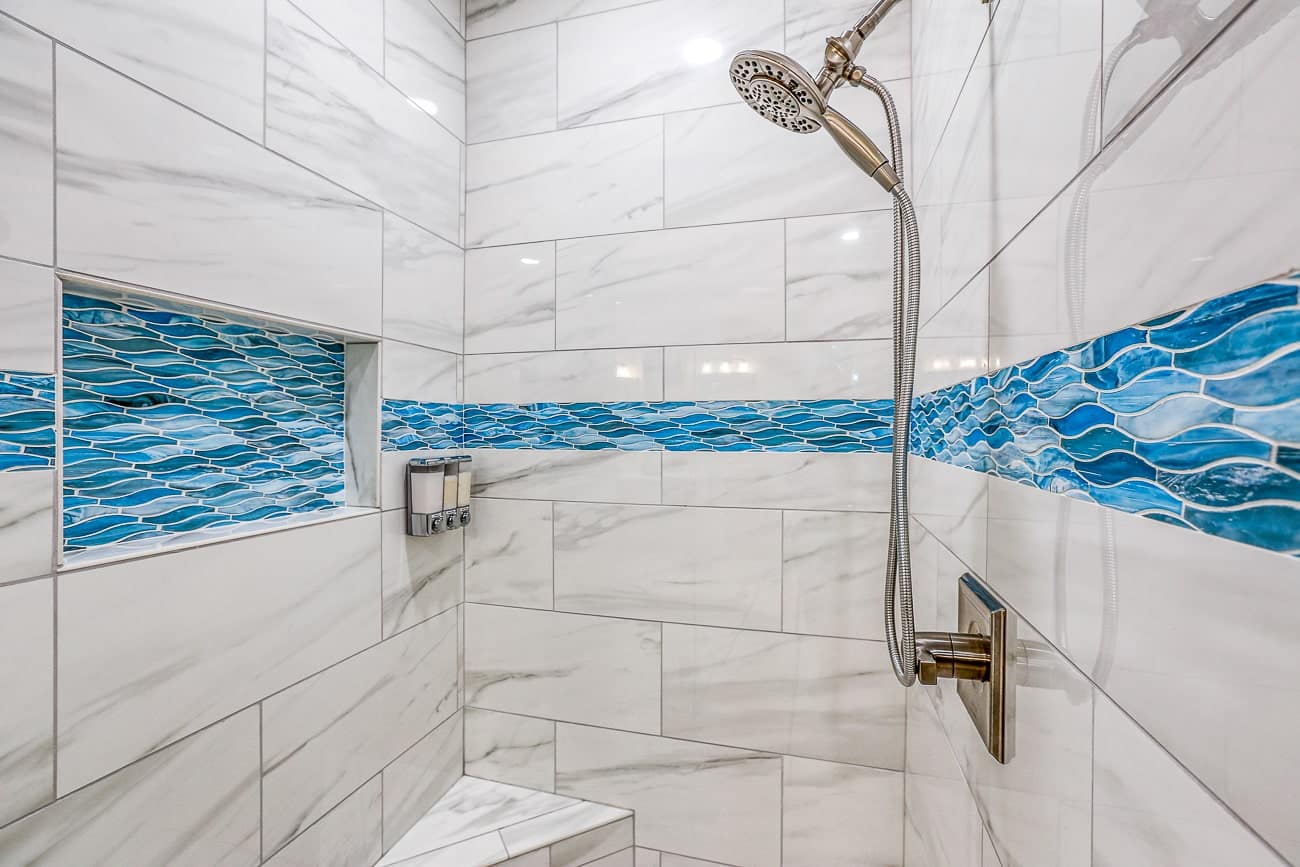 View Our Unique Kansas City
Bathroom Remodeling Projects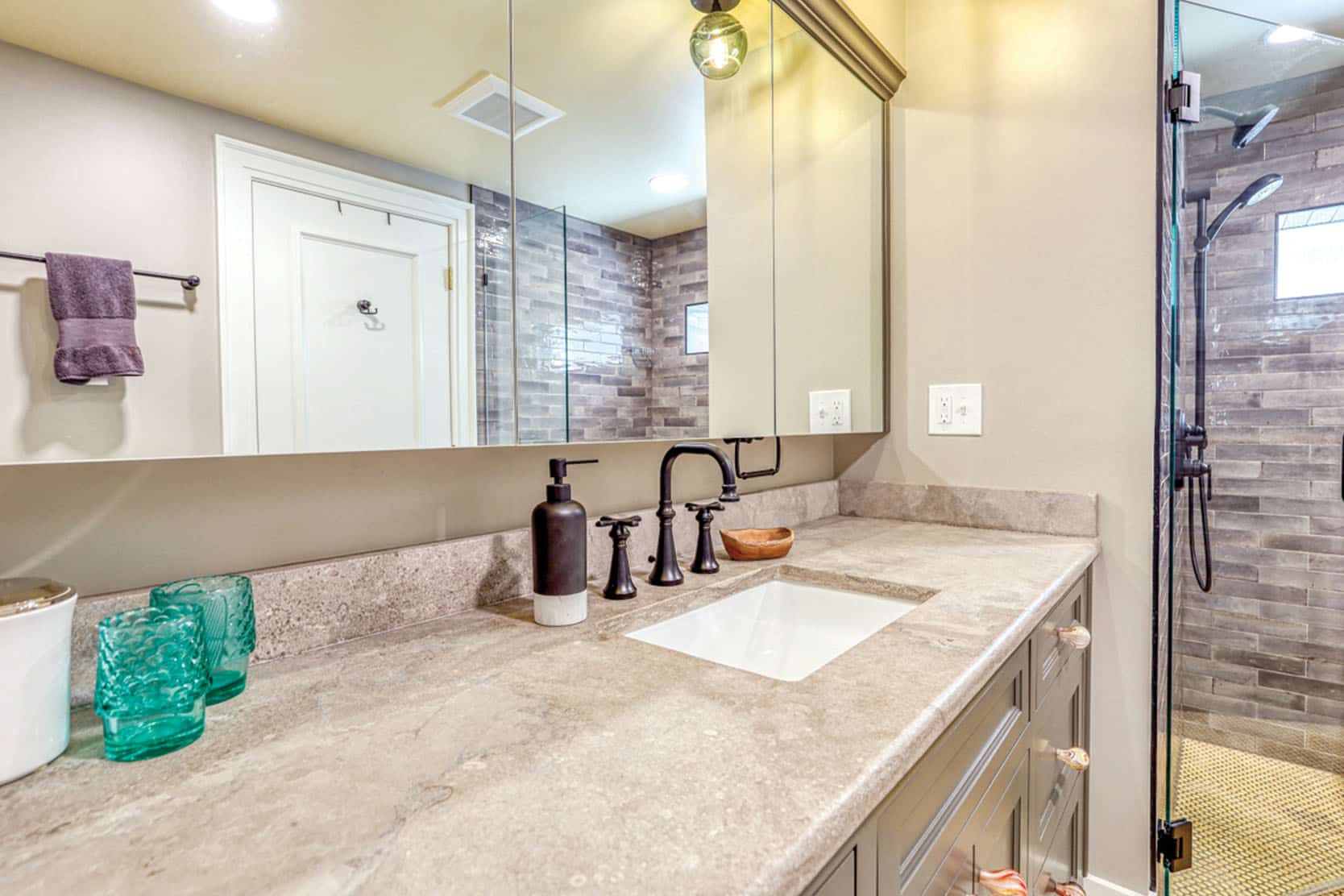 Timeless Bathroom Upgrades with Lasting Benefits
Create your own relaxing retreat with zero-entry showers, custom vanities, heated flooring, dimmer switches, mood lighting, and rain showerheads. Keep things neat and organized with hidden outlets in custom medicine cabinets and hot drawers for curling irons and hair dryers. With Wineteer Construction, every tailored amenity in your bathroom remodel has a functional purpose that simplifies and de-stresses your life. By combining timeless and artistic designs, detail-oriented craftsmanship, and a dedication to our customer's satisfaction, our small but thorough team can develop the bathroom of your dreams – all while you sit back, relax and watch it come to life.
Get Started
Get Inspired with our Professional Bathroom Remodelers
There's nothing like a beautiful bathroom that instantly transports you to a relaxing spa getaway. But without quality materials and craftsmanship behind it, your getaway will quickly start to lose its polish. The professionals at Wineteer Construction work with you to guarantee your bathroom remodel has the personalized look and features you're dreaming of. Our full-service team will take care of the entire process from concept to construction to clean-up, so you can trust that your bathroom renovation will be your personal sanctuary for years to come.
Our simple and straightforward process takes the stress of remodeling off your shoulders while prioritizing your creative input. We'll design a personalized plan for your bathroom redesign based on your unique goals and style – then you'll choose from our wide range of materials, including granite, marble, and quartz. Your deliverables may include a 3D rendering of your new bathroom. We'll present you with a detailed proposal of the price and timeline and get to work!
Consult Today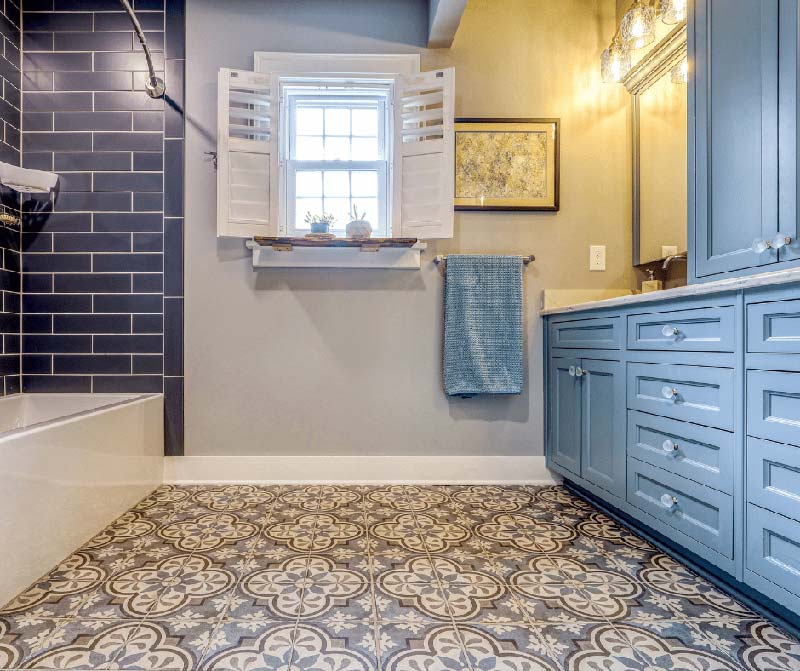 From an Imagined Vision to Remodeling Reality
We know there are many factors to consider when choosing a construction company to complete your next remodeling project. Enjoy a seamless process with our dedicated team of experts who will be with you every step of the way to create a successful renovation.
Meet and Measure
Contact Wineteer Construction and we'll discuss the overall goals of your remodeling project. The initial conversation starts with our team building a relationship with you. As expert bathroom remodelers, we'll ask you specific questions for your project to ensure we customize your bathroom to fit your needs. We will then meet you at your space to learn more about the renovation you're dreaming of, take measurements, and discuss your desired budget.
Design and Quote
For a remodeling project to be successful, it is important to solve as many of the clients' current issues with the space, and include or create items the client wishes were present in the space while developing a budget that aligns both. During the design phase, we will also suggest features and bathroom upgrades to add to the project that you might not have thought of initially. Our in-house design team will work with you to identify these goals while establishing a realistic budget.
Build and Install
Our construction team and master craftsman work together to create your project using modern building materials and techniques while blending them with the current home. Our clients are able to cherish their tailored remodeling projects for years and years to come. Remodel for Life.
Wineteer Construction
Frequently Asked Questions
Whether you're looking for a total bathroom makeover or just a few updates, the experienced team at Wineteer Construction is here to help. We've been providing top-quality bathroom remodeling services to homeowners in Kansas City for years. We know that every project is unique, so we take the time to listen to your needs and develop a custom plan that meets your budget and timeline. From simple upgrades like new fixtures or paint to complete tear-outs and additions, we have the skills and experience to get the job done right. And because we're a full-service company, we can handle every aspect of your project from start to finish.
Our bathroom remodeling services include:
Complete Bathroom Renovation
Custom Tiling
Bathroom Painting
Fixture Replacement
Luxury Plumbing
Cabinet & Vanity Upgrades
Bathroom Mirror Styling and Installation
Bathroom Storage
Zero-Entry (Curbless) Showers
Custom Bathroom Cabinets
Stone and Quartz Countertop Remodel
Heated Floors
Frameless Glass Shower Doors
Spatial Planning
Decorative Lighting Fixtures
Custom Bathroom Medicine Cabinets
Our bathroom remodeling services are tailored to fit your specific requirements. Your custom designed plan includes a proposal with pricing, all while staying within your requested budget.
No matter the size of the space, we've got the resources to provide you with a complete
bathroom remodel! We also offer whole house remodeling , so we are regularly redesigning and executing renovation projects for entire homes. Contact our team and we can provide you with an estimate and design rendering for your bathroom, big or small.
Encompassing many designs or structural updates, bathroom remodeling services vary from cosmetic changes to a complete overhaul of your space.
Get inspired…let us bring your vision to life!
© Wineteer Construction, All Rights Reserved