One specific type of home renovation offers two enormous benefits—adding monetary value to your home and adding value to the quality of your family's life together. The following features increase the perceived square footage of your home and add to the curb appeal of your house.
Fountain
Grill station
Outdoor lounge or dining area
Fire pit
Wood deck or stone patio
Sunroom or screened porch
A well-conceived, well-constructed outdoor living space will turn your yard into so much more—a place to interact with family, friends…and even nature. Studies have found that it is critical for children to explore and run free in a safe outdoor space. The elderly also experience great benefits from relaxing in peace to the familiar, subtle sounds of nature.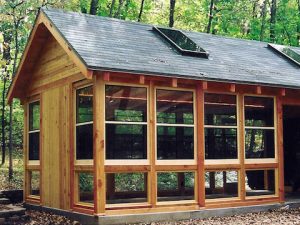 Our consultants will amaze you with the amount of options for this type of enhancement and the wide range of choices for placement and customization. Not bound by the walls of your house, this is your chance to truly create something unique.
The neighborhood barbecue season is almost here. Is your backyard ready for cookouts and long summer holiday weekends?