Superior Home Remodeling in Lee's Summit
Consistently rated as one of the best cities to live, Lee's Summit, MO, is a true Kansas City neighborhood. As the sixth largest city in Missouri, Lee's Summit is still known for its' charm and small-town feel. As the housing market can be unpredictable, many Lee's Summit residents and homeowners are finding that remodeling and renovating their homes is much more advantageous to live for years and years ahead. Homeowners within the many Lee's Summit neighborhoods have partnered with Wineteer Construction for their kitchen, whole home, bathroom, outdoor area, and even basement remodeling projects.
By investing in the home you are currently residing in, you can design and create the space of your dreams and, of course, remodel it for the future. In addition to kitchen and bathroom remodeling projects, Wineteer builds for aging in place clients to take advantage of ADA modifications, innovative safety considerations, and an easy-to-navigate layout within the home.
Wineteer has helped homeowners throughout Lee's Summit and the Kansas City area for over 35 years and continues to treat each client as family. Our family-owned business will strive to make your home improvement project a seamless experience.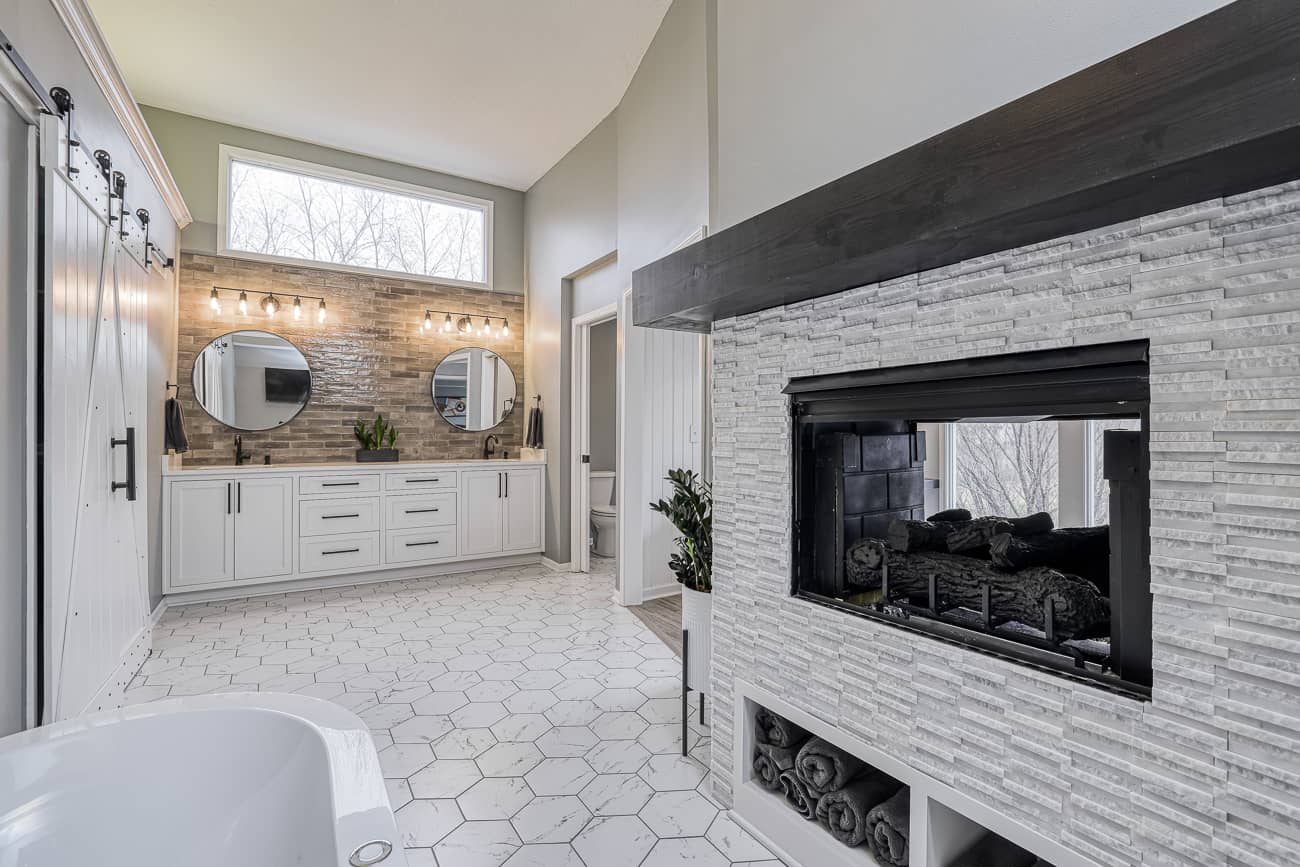 Lee's Summit Bathroom and Kitchen Remodeling Pros
Lee's Summit has such a diverse group of neighborhoods, which adds to its charm. There are brand-new lake homes, walkable condo neighborhoods, and 80+-year-old historic homes. Regardless of your style, Wineteer can bring your vision to life. Our in-house design team is here to offer expertise and suggestions, but most importantly, we will listen to the homeowner.
As a home remodeling and renovation company in Lee's Summit, Wineteer focuses on kitchens and bathrooms, whole home transformations, basement remodels, and aging in place modifications. Wineteer also offers door and window replacement services to complete the home remodeling realm.
Once homeowners are beginning to research the remodeling and renovating possibility, things can get overwhelming. We've heard the laundry list of questions running through the homeowner's mind:
What type of cabinets should I get? What color?
Is this safe for my toddler? Is this accessible for my elderly parents?
How long does a renovation of this take?
What would the budget for this be?
The list simply goes on and on. So, Wineteer has taken the stress and worry out of the project process. We spend the time upfront to educate the customer and design their space in an environment the homeowner can envision. Wineteer's owner, Nick McIntyre, initially meets for a design consultation. This initial meeting outlines the project's vision, expectations, timeline, and budget. Each layer of the process is identified and explained to the homeowner. Both the homeowner and Wineteer are on the same page, have open lines of communication, and of course, are treated like family throughout each encounter. We hope that Lee's Summit homeowners can enjoy the home remodeling process, leaving the minutiae details to us!
Contact Us
Kitchen Remodeling
Wineteer Construction is known for their kitchen remodeling expertise. The kitchen is typically the gathering place for all events – preschool graduation, middle school dance, prom, high school graduation, wedding shower, baby shower, and the list goes on and on. The kitchen is a space that can be transformed and increases your home's property value almost immediately, all while enjoying the space while your family expands.
As a family-owned business, Wineteer Construction understands the importance of a personalized experience. When it comes to your home, this is likely one of the biggest assets, and we want to ensure you have the best experience and that the results exceed your expectations. Check out some of our recent kitchen remodeling projects in Lee's Summit, MO, for inspiration.
Lee's Summit is a community that allows each home to have a unique style, whether trendy, artsy, traditional, or unique. Wineteer Construction is constantly recommended by other Lee's Summit homeowners for their ability to connect with each individual style. The in-house team works with each homeowner to find the perfect colors, lighting, finishes, and décor to ensure the home reflects the family inside. Contact Wineteer today to schedule a consultation for your upcoming kitchen remodel.
Bathroom Remodeling
Lee's Summit homes range in age from brand new to a century old. There's always an opportunity to remodel a bathroom with the intent to increase home values while enjoying a beautiful renovation. There are many bathroom remodeling companies to choose from in the Lee's Summit area, but not all have the same trusting and professional experience that Wineteer offers. Our bathroom remodeling projects are known and recognized for their innovative, fresh, and stylish results.
The possibilities of a bathroom remodel are endless. From eco-friendly materials and granite countertops to claw tubs and custom lighting, Wineteer brings superior craftsmanship and expertise to each project. Lee's Summit homeowners expect exceptional attention to detail throughout each step of the process, which is Wineteer's specialty.
Homeowners don't want to hassle with home improvement headaches. We get it, so we make the process as quick, seamless, clean, and stress-free as possible. Between a perfectly mapped out schedule to the over-communication of the project, we aim to reduce the disruptions in your daily life. From 35 years ago to today, our team is just as honored to partner with homeowners and surpass their bathroom remodeling expectations.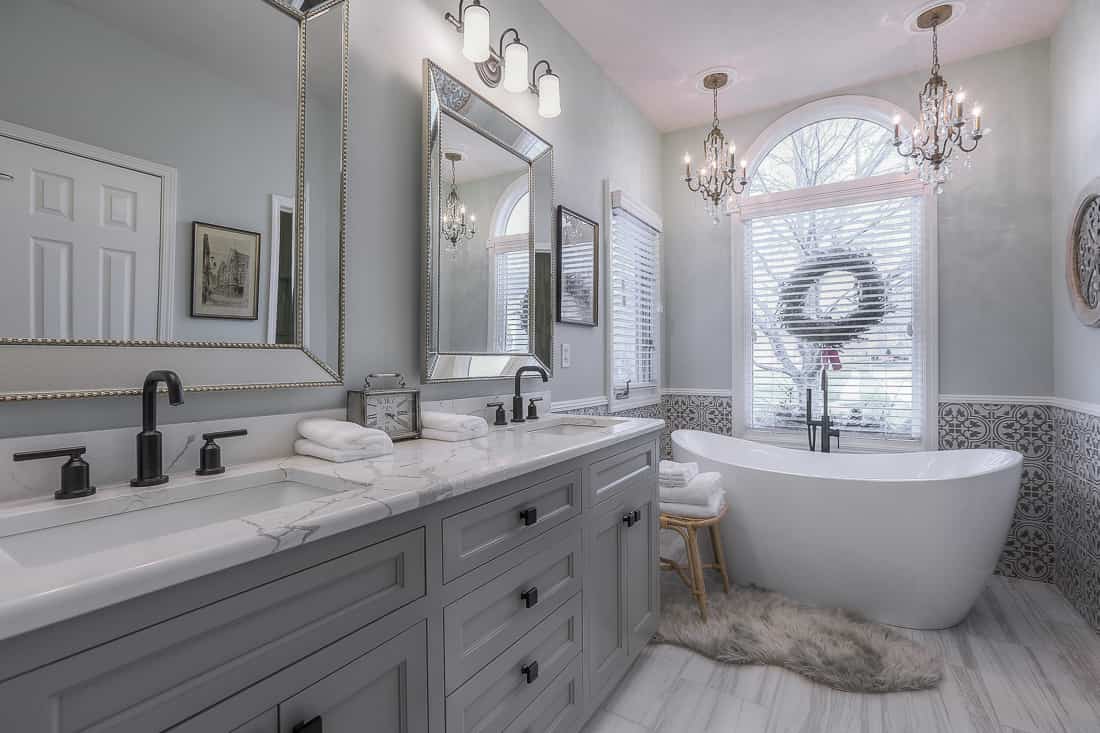 Lee's Summit Door and Window Replacement Specialists
Wineteer Construction is recognized as Lee's Summit, MO's leading door and window replacement contractor. We know that curb appeal begins from the home's exterior, specifically the doors, and windows. From energy efficiency and eco-friendly reasons to aesthetics, Wineteer is here to make a door and window replacement project seamless. Lee's Summit residents have found immediate value in their door and window replacement projects, and Wineteer can help. Reach out today for a free consultation on your door and window replacement project.
Schedule a Consultation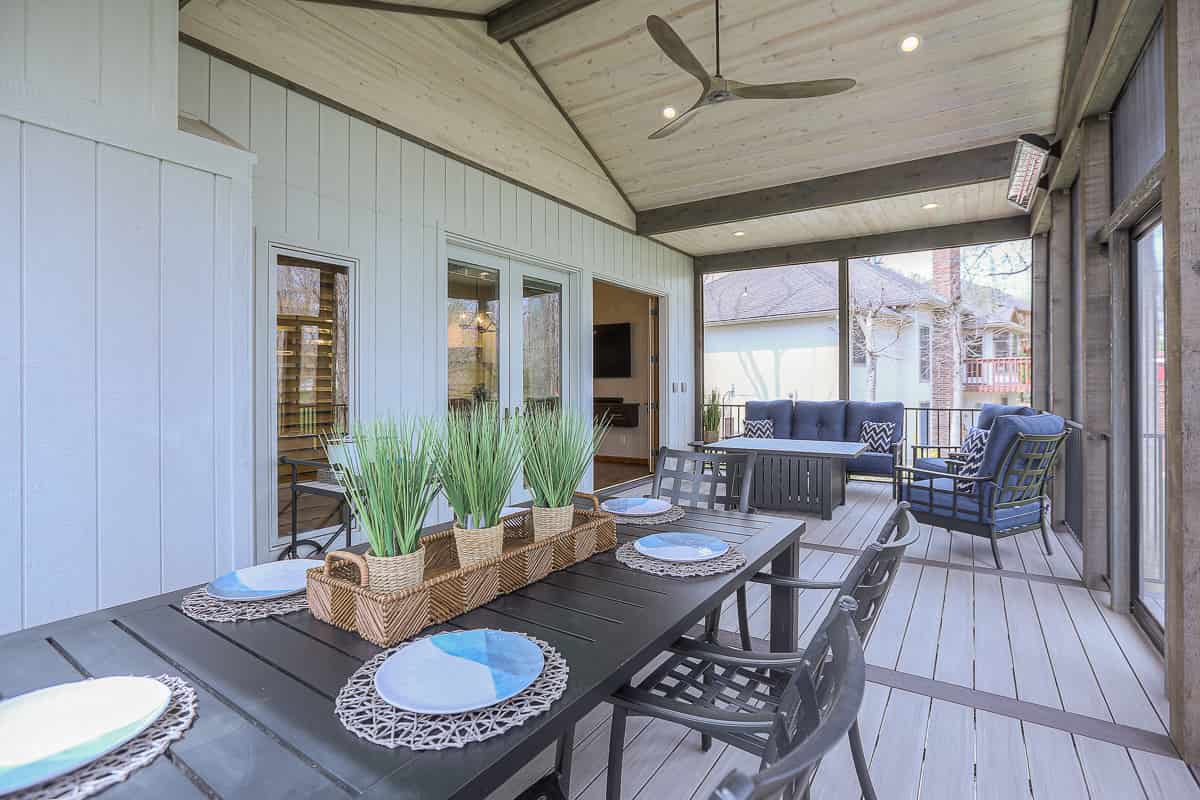 Whole Home Remodeling in Lee's Summit
When your Lee's Summit home remodel goes beyond a bathroom or kitchen, you can rest assured knowing Wineteer has you covered with whole home remodeling services. Wineteer handles your whole home remodeling project from start to finish, managing the budget, details, and timeline. The team at Wineteer is equipped to handle the largest of projects and the smallest of projects, all with the same attention to detail along the way.
As Lee's Summit residents begin the process of a whole home renovation, look to Wineteer for an experience that is unlike any other home remodeling company. Reach out for a free home remodel consultation to discuss the design phase of your project.
Lee's Summit Selects Wineteer Construction for Their Home Remodels
Wineteer's process is unmatched. Beginning from an initial call and discussions with our owner Nick McIntyre, we listen to your vision. This call will launch the home renovation exploratory stage, answering questions about the home style, remodeling goals, timeline, and budget. From this point, a 3D design will bring your vision to the next step. At this time, the Wineteer team will listen to the homeowner's vision, answer questions, and proceed with the next steps.
As a family-owned business, Wineteer Construction treats each client as family. Each phase of the process will exceed your home renovation expectations. Our team respects the remodeling vision, provides honest feedback, and is transparent on all fronts. Contact us to schedule a consultation, and let's discuss your home remodeling project in Lee's Summit.
Get Started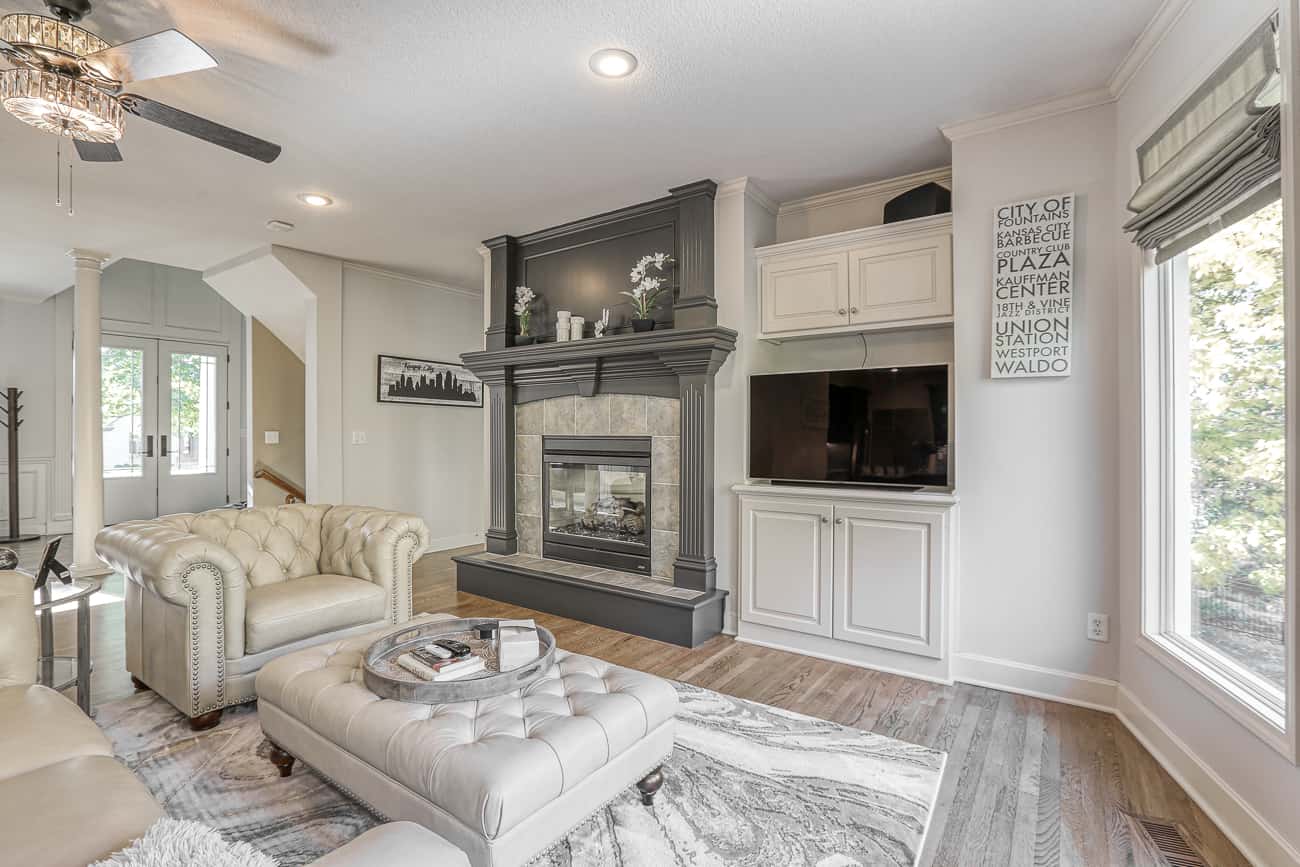 © Wineteer Construction, All Rights Reserved