Superior Home Remodeling in Brookside
Built in the 1920s, Brookside is the epitome of a true Kansas City neighborhood. From festivals and parades to trendy restaurants and local coffee shops, Brookside is a desired area comprised of homeowners ready to invest in their homes. Many Brookside residents recently completed a home remodel or are considering remodeling their kitchen, bathroom, doors and windows, or the entire home renovation. Brookside residents look to the best as their partner for home remodeling, Wineteer Construction.
With over 35 years of extensive experience, Wineteer is a family-owned business, treating each client like family. Each home remodeling project encounters the same thorough process, from the exploratory and design phase to the construction and finishing touches. Contact us today to discuss your upcoming project.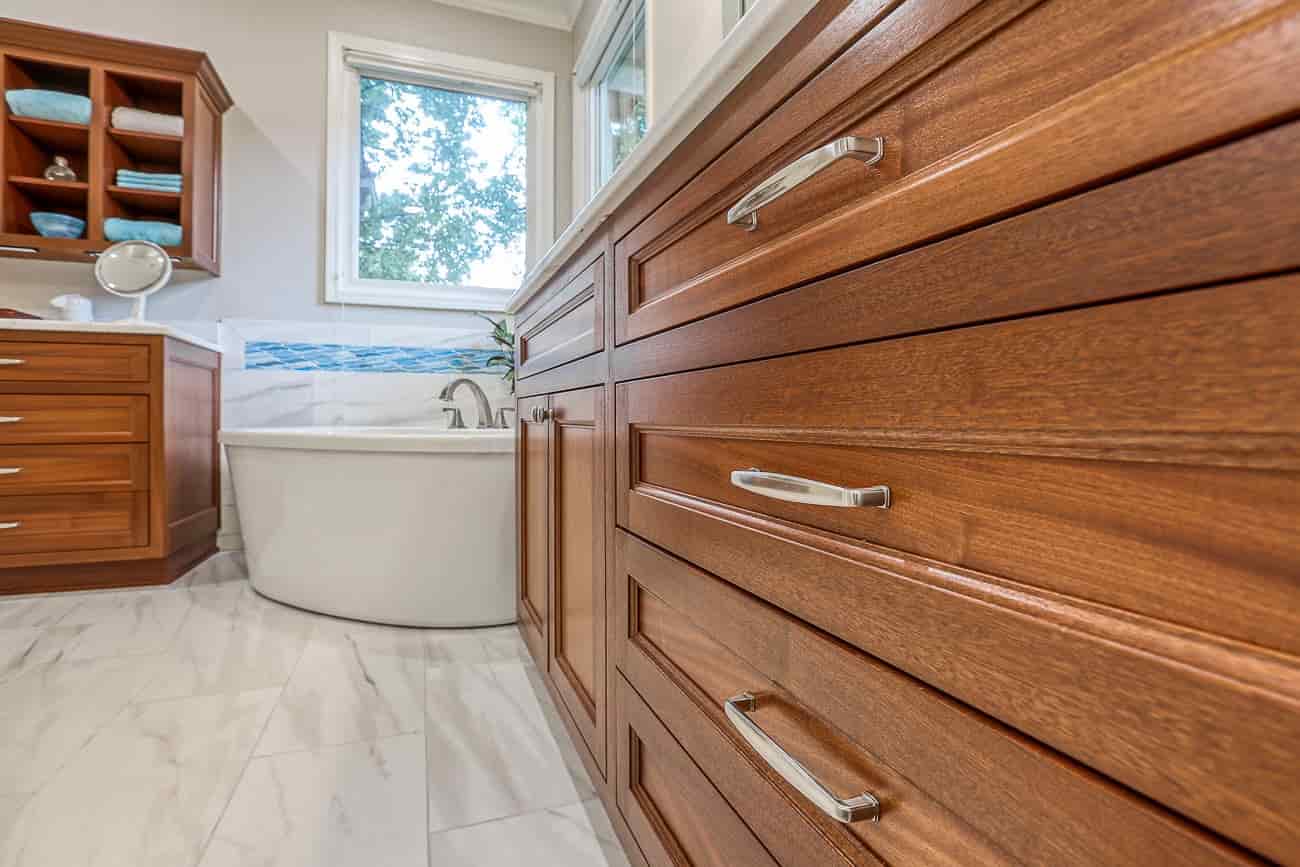 Top Home Remodeling Company in Brookside
The low-key vibe in Brookside pairs well with the bathroom and kitchen remodeling projects that Wineteer specializes in. Our mission is to "Remodel for Life," which allows the homeowner to design and determine the best home renovation to fit their current stage of life, and the ability to transform for decades to come.
Wineteer Construction offers home remodeling and renovation services in Brookside, specializing in kitchens and bathrooms, whole home transformations, and even aging in place modifications which were imperative for safety and mobility. Wineteer also offers door and window replacement services to round out the home remodeling project.
A Brookside homeowner may ask… I'm ready to move forward but have no idea where to begin with my home remodeling project. Wineteer has a process in place to thoroughly walk the homeowner through each step of the process, beginning with the designer consultation. This initial meeting outlines the project's vision, budget, expectations, and timeline. Then, the design phase begins, which allows the homeowner to work directly with Wineteer's in-house designer, and owner, Nick. The Wineteer team understands that remodeling a home is a huge project, and we respect the process by listening to the customer and providing a thorough detailed-oriented experience. We hope homeowners can enjoy the process with few disturbances and leave the minutiae details to us!
Contact Us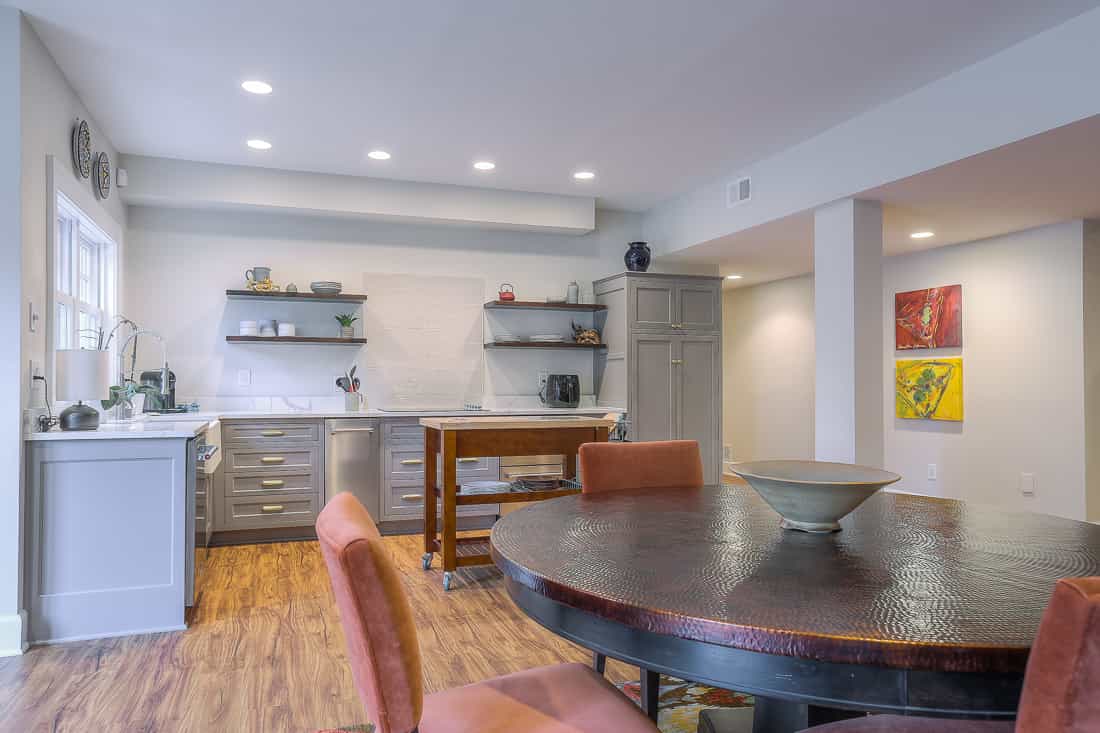 Kitchen Remodeling
Brookside homeowners engage Wineteer for their kitchen remodeling projects. Recognized as one of the top design and craftsmanship home remodeling companies in Kansas City, Wineteer aims to remodel for life. Each room in your home recalls memories, including the kitchen for Saturday breakfasts with little kids running around; the late-night snacking with teenagers; and gathering around for a farewell dinner before college begins. As a family-owned business, we understand the sentimental value each room holds, and we want to remodel your home to live out each phase of life together. Check out some of our recent kitchen remodeling projects for inspiration.
Brookside is known for its laid-back vibe, which translates to the homes in the area. Each home has a unique style – trend, artsy, traditional, unique – different styles, any concepts. Wineteer's in-house team works to find the perfect finishes, fixtures, paint colors, and décor to ensure the home reflects the family living inside of it. Contact Wineteer today to schedule a consultation for your upcoming kitchen remodel.
Bathroom Remodeling
Brookside residents are always finding ways to invest in their homes, with an intent to increase home values, and still enjoy a beautiful renovation. As a custom bathroom remodeling company, Wineteer Construction partners with homeowners to design and build tranquil and stylish rooms with immediate return on investment.
Although our process is streamlined, the possibilities available to design the bathroom of your dreams are endless. From high-end marble countertops and heated floors to claw tubs and a chandelier in the walk-in closet, Wineteer brings the highest level of craftsmanship and expertise to the project. We listen to the homeowner's likes, dislikes, must haves, wants, and budgetary allowances. Brookside residents expect superior attention to detail, which is Wineteer's specialty.
Homeowners don't want to hassle with home improvement headaches. We get it, so we make the process as quick, seamless, clean, and stress-free as possible. Between a perfectly mapped out schedule to the over-communication of the project, we aim to reduce the disruptions in your daily life. From 35 years ago to today, our team is just as honored to partner with homeowners and surpass their bathroom remodeling expectations.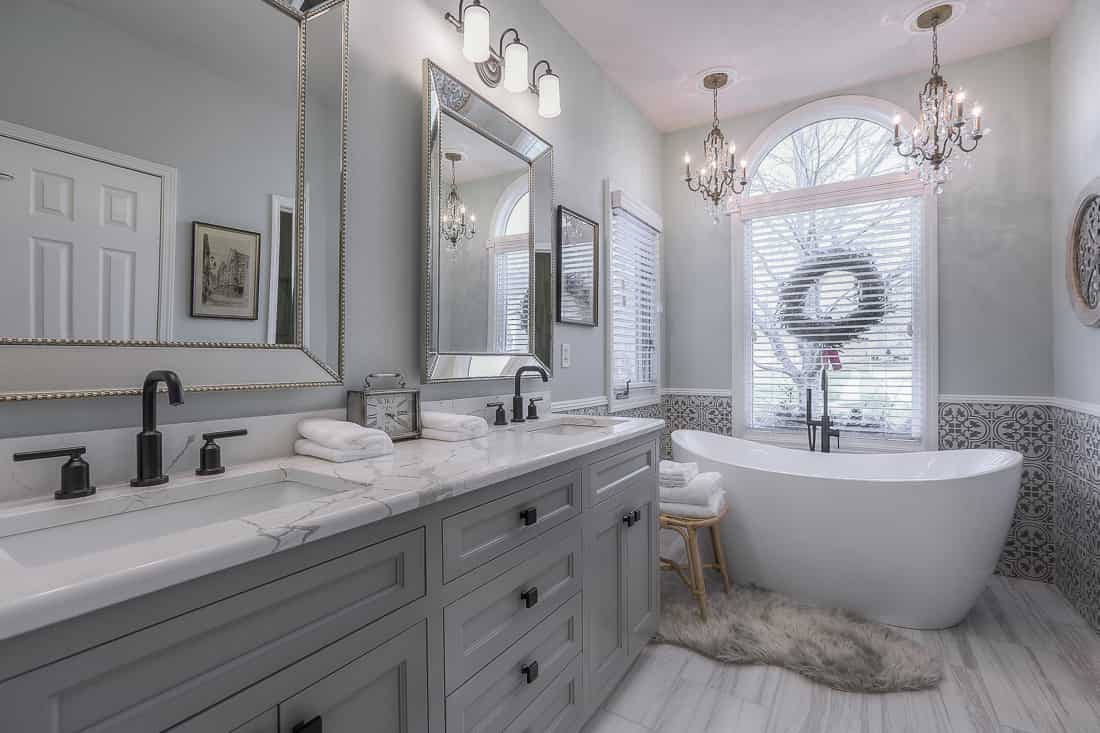 Door and Window Replacement in Brookside
Wineteer Construction is recognized as the leading door and window replacement company in Brookside.
Wineteer is here to make a door and window replacement project easy. Our goal is to provide options within budget, exceptional installation, and project management throughout. Many Brookside residents have found the value and increase in property value when door and window replacements are installed. Reach out today for a free consultation on your door and window replacement project.
Schedule a Consultation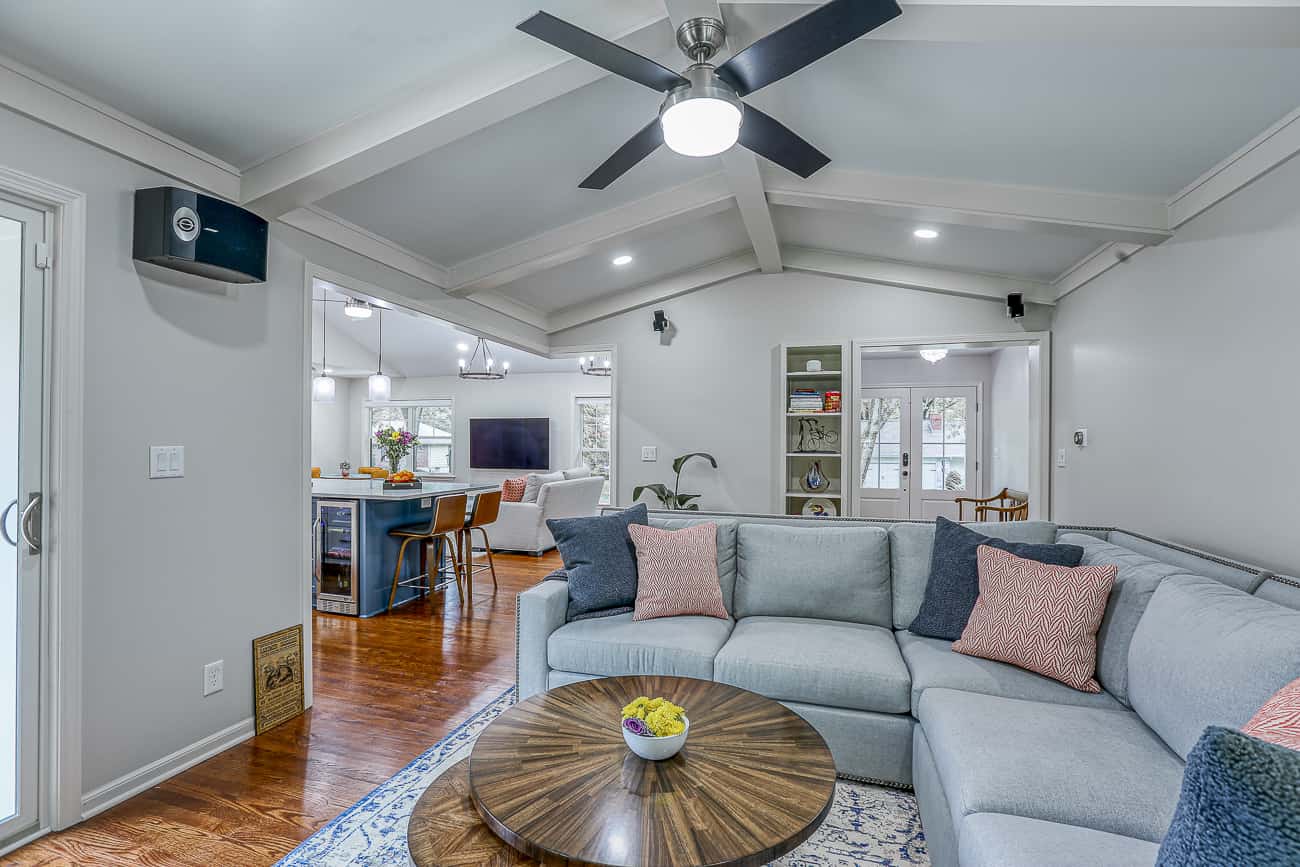 Whole Home Remodeling
Wineteer is Brookside residents' preference when it comes to whole home remodeling. An all-in-one company, Wineteer handles the project from start to finish, managing the budget and on time. Our family-owned and operated company is equipped to handle the largest of projects, and the smaller projects, all with the same attention to detail. As a whole home remodeling company, we are strategic about ensuring a renovation will grow with the homeowner throughout each stage of life.
As Brookside homeowners start the process of whole home remodeling, look to Wineteer for an exceptional experience and outcome. Reach out for a free consultation to discuss the next steps of your home remodel.
Brookside Homeowners Select Wineteer Construction for Their Home Remodels
Wineteer's attention to detail is unmatched. Our home remodeling process begins with a call from owner/designer, Nick McIntyre. This call will launch the home renovation exploratory stage, answering questions about the home style, age, goals of the remodel, timeline, and budget. At this time, Nick will review Wineteer's process to best determine whether we are a good partnership to complete the project. We remove any unforeseen circumstances to ensure the process is smooth and thorough.
As a family-owned business, Wineteer Construction treats you like family. Each stage of the build process will exceed your expectations. Our team respects your vision, provides honest feedback, and is transparent on all fronts. Contact us to schedule a consultation and let's discuss your home remodeling project.
Get Started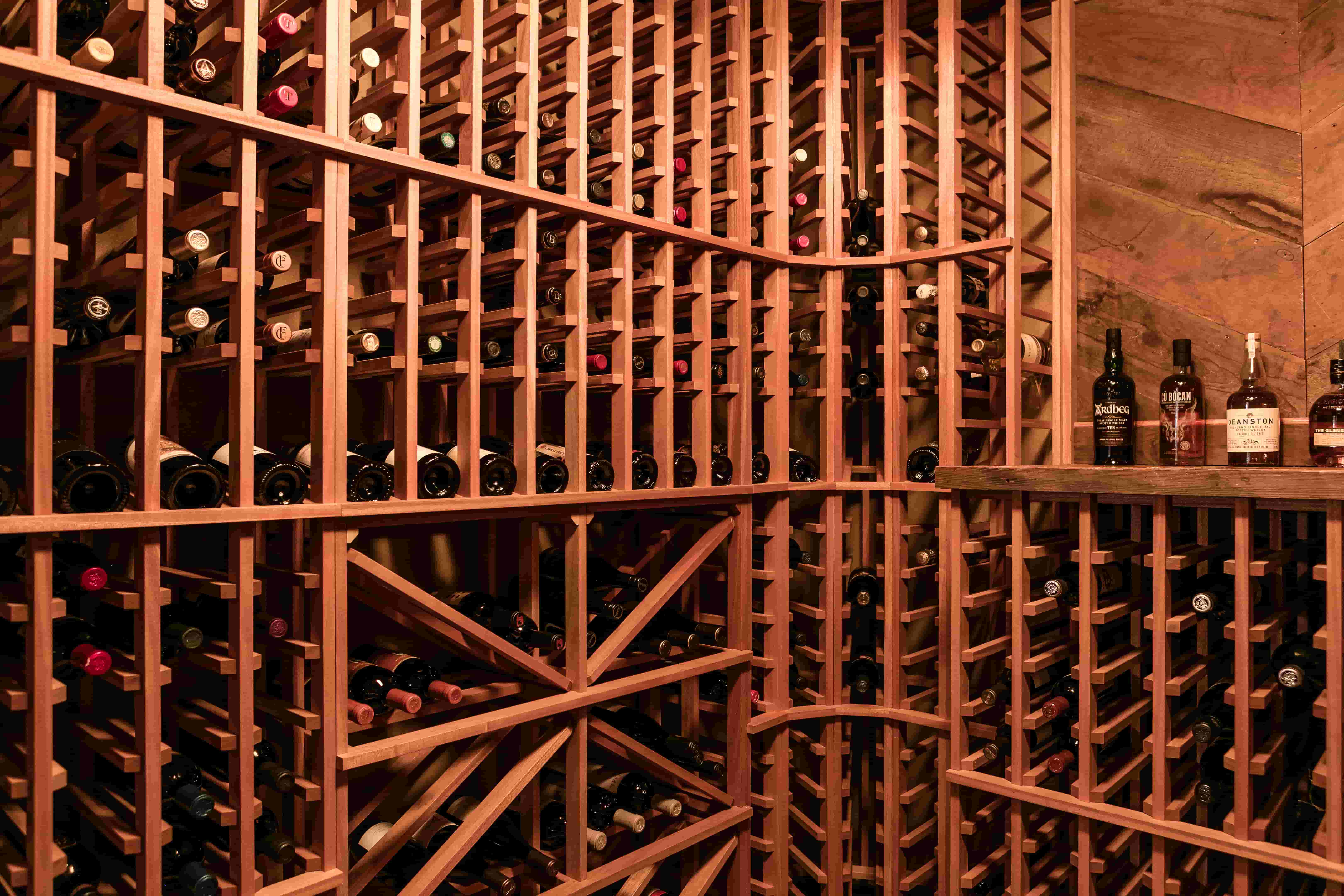 © Wineteer Construction, All Rights Reserved