Top Home Remodeling Company in Roeland Park
Located in Johnson County, Kansas, Roeland Park was established in 1951 and has sustained growth over the many decades. Recognized as a quaint city within the Kansas City metro area, Roeland Park is an ideal location for young couples, families, retirees, and anyone in between! Many Roeland Park residents enjoy the walkable restaurants, shops, and parks. Wineteer Construction is one of the trusted contractors that Roeland Park homeowners partner with to bring their home renovation projects to life.
Wineteer Construction has extensive experience in remodeling homes within the surrounding communities, including Shawnee, Mission, Prairie Village, Leawood, Merriam, and Overland Park. Homes in the Roeland Park area are known for their historic beauty, which can open an opportunity to revitalize the existing design and layout with a home remodel. Once we begin the process, our team is invested in exceeding your expectations at each step along the design and remodel path.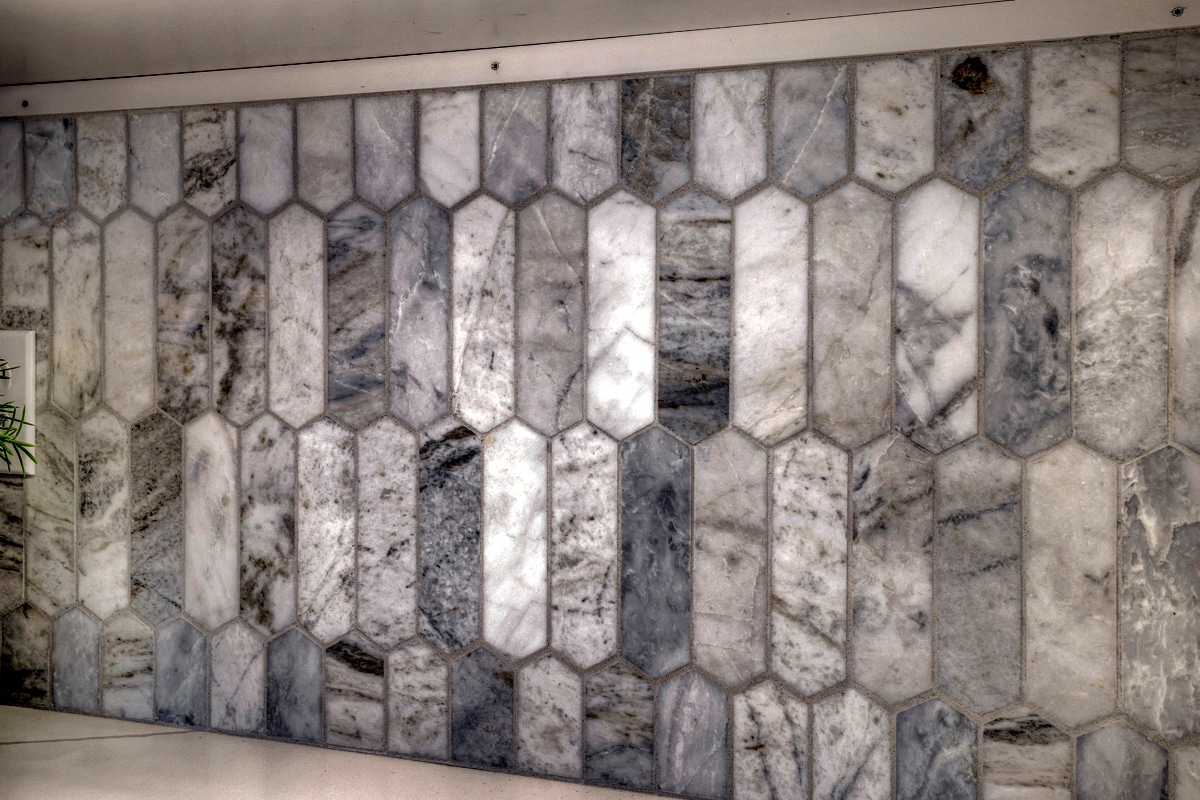 We understand that considering a home remodel can feel stressful. Wineteer's process is different from other home remodeling companies. We provide a thorough list of expectations before the project even begins. One of the first steps is to meet with our in-house designer, Nick McIntyre, who is also the owner of Wineteer. Nick takes the time to get to know each potential homeowner and discuss each step of your project. Nick will cover everything from design aspirations and the project timeline to budget and expectations. Wineteer has a local, down-to-earth approach, paired with a small and mighty team. Each Wineteer employee is integrated into the home remodeling project at some level, ensuring each client feels welcomed into the Wineteer family.
Wineteer has completed bathroom, kitchen, whole home, and aging in place modifications for families in Roeland Park over the past 35 years in business. The Wineteer team brings a highly experienced team that is exceptional at their craftsmanship. Our project management team is second to none. We are ready to tackle any project – big or small! Reach out today.
Bathroom, Kitchen, and Whole Home Remodeling Experts in Roeland Park
Roeland Park is known for the unique element of the homes within the community. Each home differs in looks, age, and configuration. As an award-winning bathroom and kitchen remodeling company in Kansas City, Wineteer is committed to perfecting the upfront design before furthering the project. Our design team may suggest ideas and suggestions based on similar homes, but ultimately, we listen to the homeowner's wants, likes, dislikes, must-haves, and non-negotiables before we begin the design phase.
Since 1988, Wineteer has seamlessly managed many projects simultaneously. Our team will make sure every question you have is answered and we take the time to walk you through each step. Wineteer is not a large design and build home remodeling company that completes hundreds of projects annually… that's just not us. We are a boutique remodeling company with extremely high design and build standards. Check out the project galleries from homes around Roeland Park for inspiration on your bathroom, kitchen, or whole home remodeling project.
Contact Us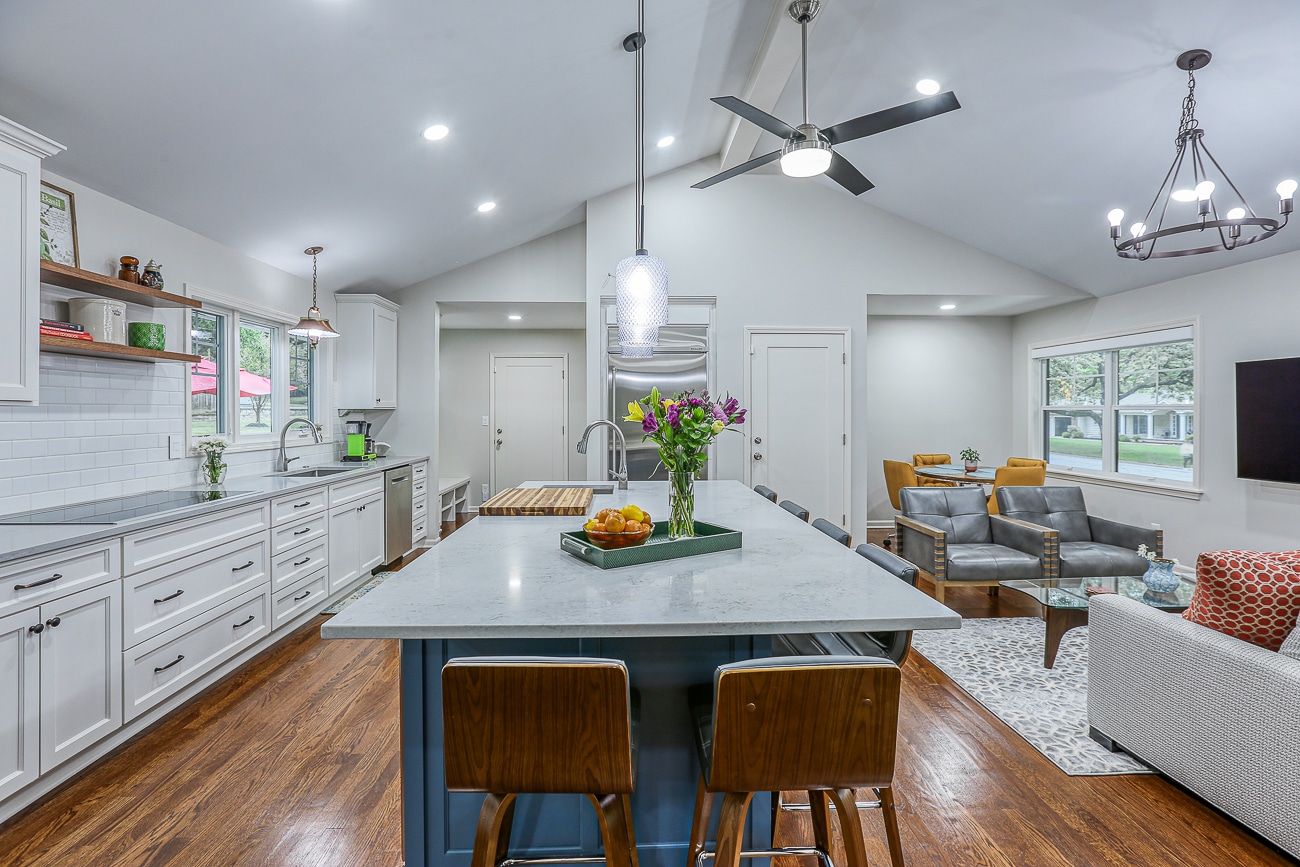 Kitchen Remodeling
Home kitchen remodeling experts at Wineteer Construction are the go-to for Roeland Park residents. As many homes are beginning to see the need for updates both for efficiency and home values, residents are turning to Wineteer for the premier results. The kitchen is one of the most used rooms in the home. From birthday dinners and holiday meals to late-night chats and childhood gatherings, the kitchen is typically a place to relax and enjoy. We know that kitchen remodeling can seem like a huge headache and believe us, it can be a headache without the right partner. Wineteer's team makes the kitchen remodeling process easy by communicating each step of the way. Custom kitchen remodeling allows the homeowner an opportunity to refresh the look and feel with traditional and trendy styles. Our designer offers suggestions to increase functionality and efficiency to find the right kitchen for your family. Wineteer is eager to bring your kitchen vision to life.
As a NARI Certified Remodeler, homeowners can trust that Wineteer adheres to the latest building codes and standards. In determining the right partner, Wineteer suggests some of the following criteria to consider:
Years in Business
Licenses and Insurance
Experience and Project Portfolio
Reviews
Timelines and Schedules
Payment Terms
One of the ways to find a home remodeling company that has a similar project to your own is to find neighbors, friends, or family who have worked with the home remodeling company you are considering. Ask around the Roeland Park community and you'll find that Wineteer is the best.
Check out some kitchen remodeling projects for inspiration.
Bathroom Remodeling
Kansas City is home to many exceptional bathroom remodeling contractors, but very few are locally owned and operated. Wineteer is committed to creating a vision through our tried and tested process, aligned with a local, down-to-earth approach. We always tell our clients that once you partner with us, you are family, and we hold true to it! Our bathroom remodeling services are recognized for their clean design and build concepts, innovativeness, and superior workmanship in Roeland Park and all of the Kansas City metro area.
When considering bathroom remodeling companies, Roeland Park residents turn to Wineteer for a clear and concise scope. Alongside Wineteer's 35 years of experience, our process is different from others. Our team focuses on superior design elements and considers all factors when developing the scope. From energy-efficient lighting and space-optimizing cabinetry to custom paint and tile, Wineteer is ready to handle all your bathroom design and remodeling projects. We will provide the highest level of quality and customer satisfaction out there.
Bathroom remodeling should be viewed as an exciting process. Wineteer's team is trained to make the process as thorough and stress-free as possible. As an A+ business rated on Better Business Bureau, our team has been recognized as the leading bathroom remodeling company in Roeland Park, bringing bathroom remodeling projects to life.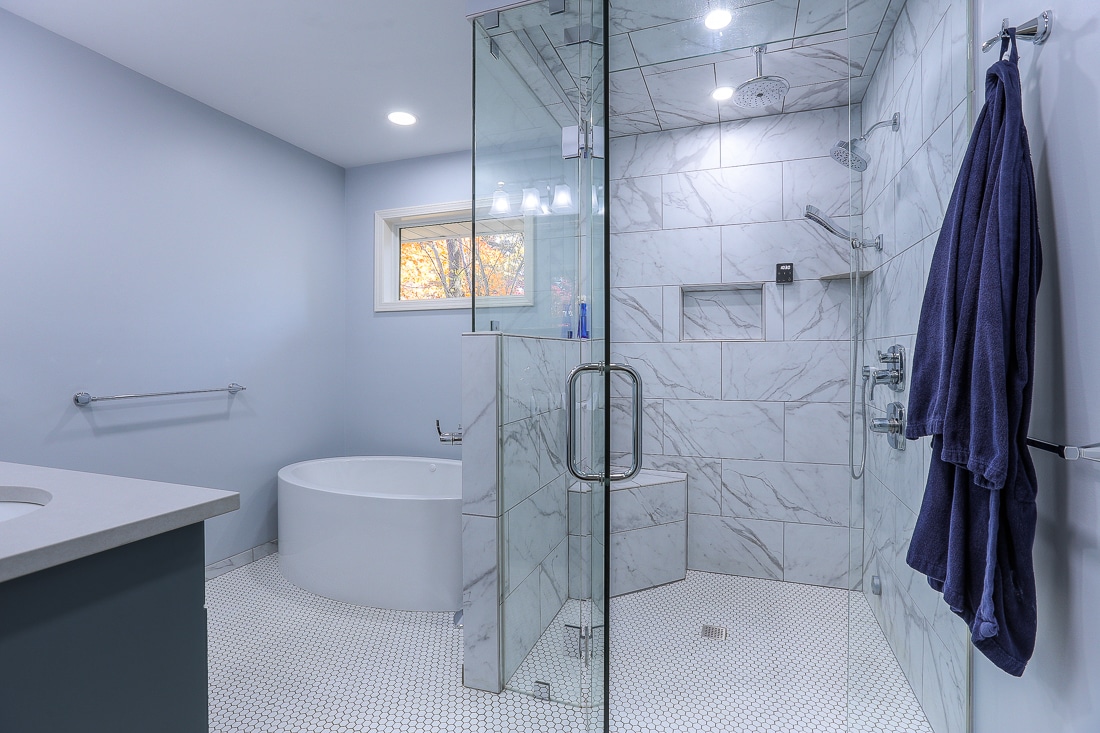 Window and Door Replacement Specialists in Roeland Park
One of the first parts of a home seen by visitors is the doors and windows. With the right windows and doors, you can maximize efficiency and increase the home's value and curb appeal. Wineteer offers door and window replacement for home remodeling projects in Roeland Park. Homeowners look to Wineteer for efficiency and modern suggestions on door and window replacements. Reach out today for a free consultation on your door and window replacement project.
Schedule a Consultation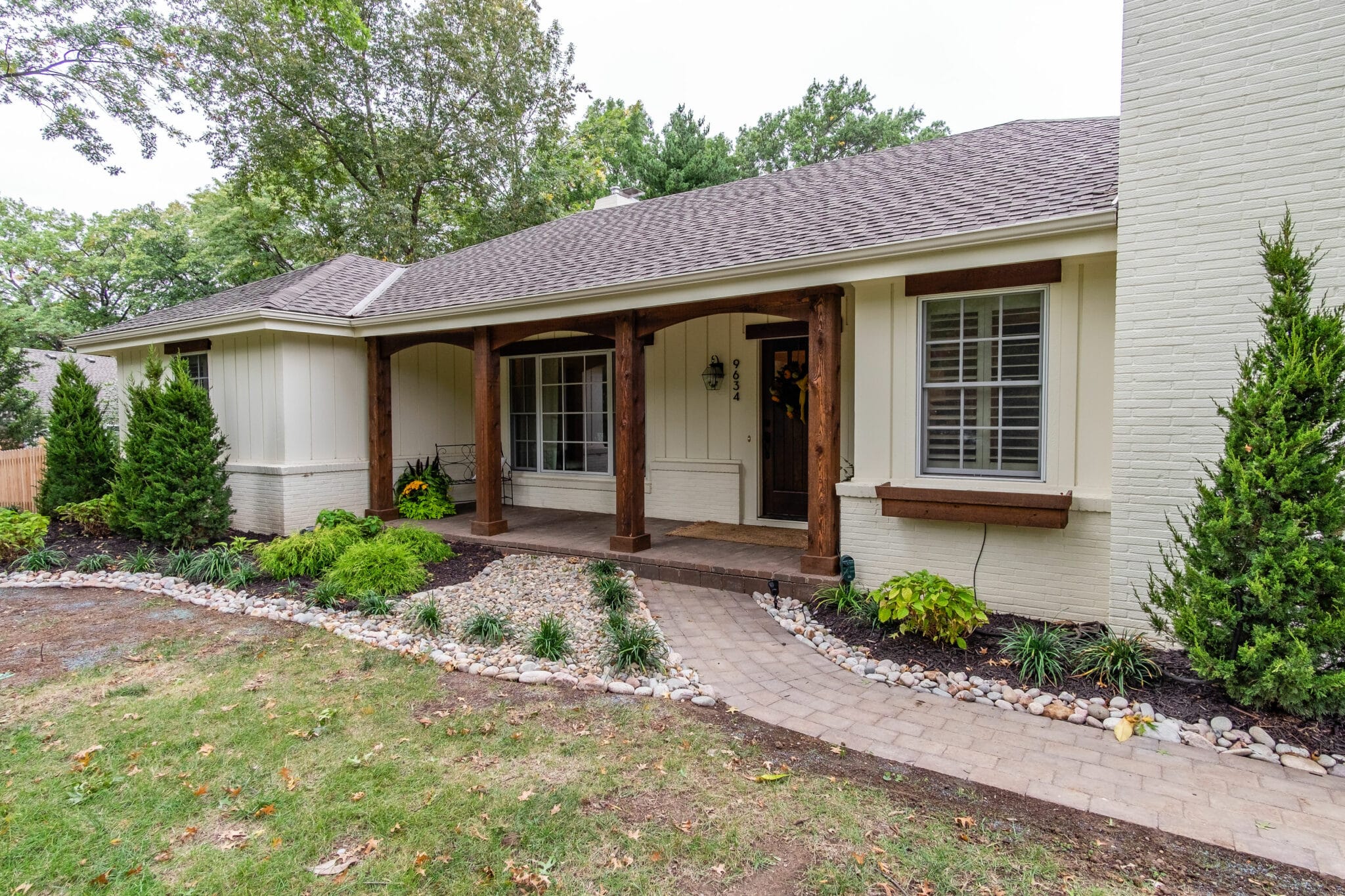 Whole Home Remodeling in Roeland Park
Whole home remodeling encompasses multiple rooms and additional spaces within the home project. As the top home remodeling company in Roeland Park, Wineteer is well-versed in whole home remodeling projects, providing meticulous project management from beginning to end. The Wineteer team is most comfortable handling many projects simultaneously – from bathroom and kitchen remodels to whole home and Aging in Place modifications.
Roeland Park residents are eager to revamp their current space, keeping it modern, classy, and functional. As the community diversifies into anything from young couples to retirees, Wineteer has you covered for all phases of life. Reach out to Wineteer for a whole home remodel design consultation today.
Wineteer Construction Selected as Premiere Roeland Park Home Remodeling Company
Wineteer's kitchen, bathroom, Aging in Place, and whole home remodeling processes are unique, from the beginning design to the final touches. Focused on a family-owned and operated approach, Wineteer Construction considers each client part of their family and values the relationships. Many of our new clients come from referrals and word of mouth, which is the most advantageous first-hand account of how the company does. Each phase of our remodeling or modification process is thorough, respecting the resident's vision, budget, and timeline.
Wineteer eliminates the stress of a home remodeling process, allowing Roeland Park homeowners an opportunity to enjoy the benefits of an easy home remodeling experience. Check out the difference between a traditional home remodeling company and Wineteer.
Get Started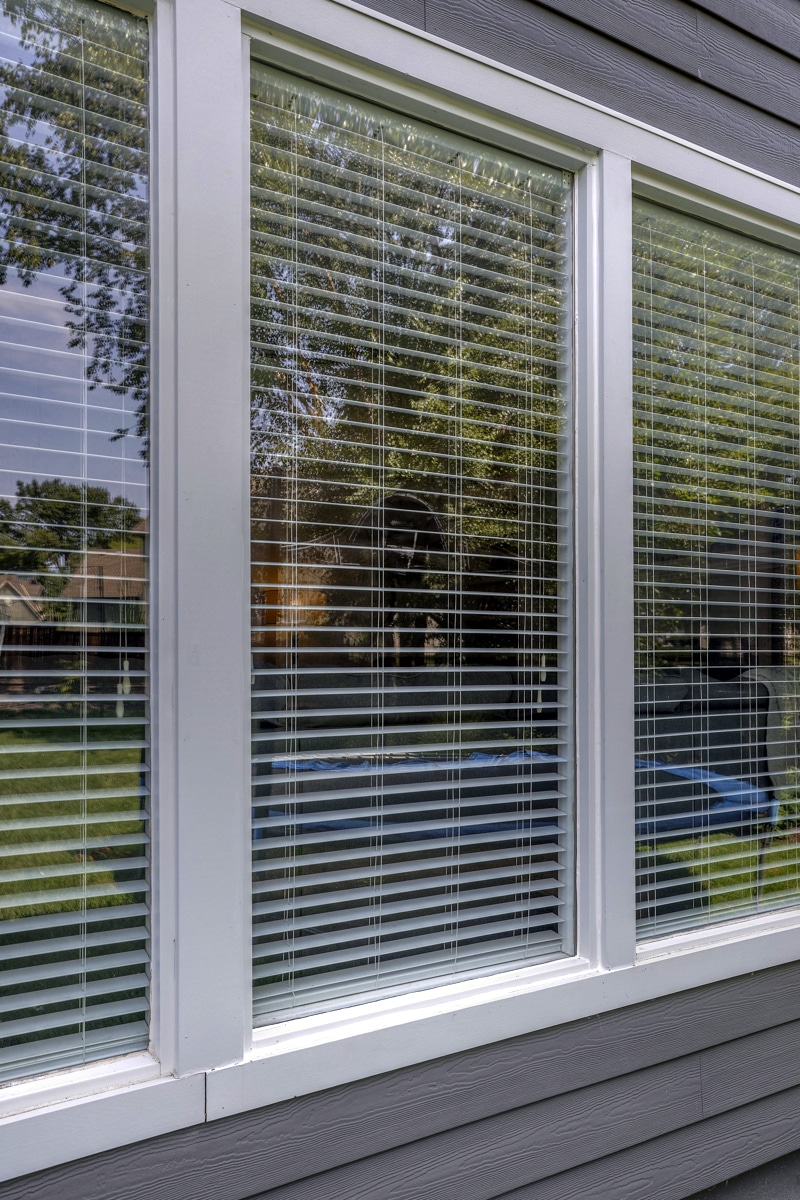 © Wineteer Construction, All Rights Reserved