Superior Home Remodeling Contractor in Lake Lotawana
Located in Jackson County, Missouri, Lake Lotawana is located 35 miles southeast of downtown Kansas City, bordering the cities of Blue Springs and Lee's Summit. This small community was incorporated in 1958 and is home to the largest private lake in the Kansas City area. Known for its unique and eclectic restaurants, boutiques, and of course lake activities, Lake Lotawana homeowners have found the top home remodeling company for their renovation projects, Wineteer Construction delivers.
Lake Lotawana's central location makes it easy for many homeowners to raise families and continue to live in their homes, embracing the Aging in Place modifications. Wineteer Construction is familiar with Lake community home renovations, as many of our completed remodels are in similar communities throughout Kansas City. We know that remodeling a home can be a stressful process if you don't have the right partner. We are here to help you with all your bathroom, bedroom, kitchen, basement, and outdoor remodeling projects to eliminate the stress, and allow you to enjoy the process.
Wineteer's process begins with a primary focus on understanding the design goals, timeline, budget, and vision before the project even hits the design phase. Wineteer has a small, but mighty team, so each employee is involved with the project to some extent, making this family-owned relationship even more special with each client.
Wineteer has partnered with residents around Lake Lotawana for the past 35 years for home renovation and remodeling services. Our team of highly experienced and detailed individuals are eager to help families bring their vision to fruition, and work alongside the client throughout every stage of the process. When working with a homeowner, we consider them family. Do you have a project in mind that you'd like to discuss with our designer? Reach out today.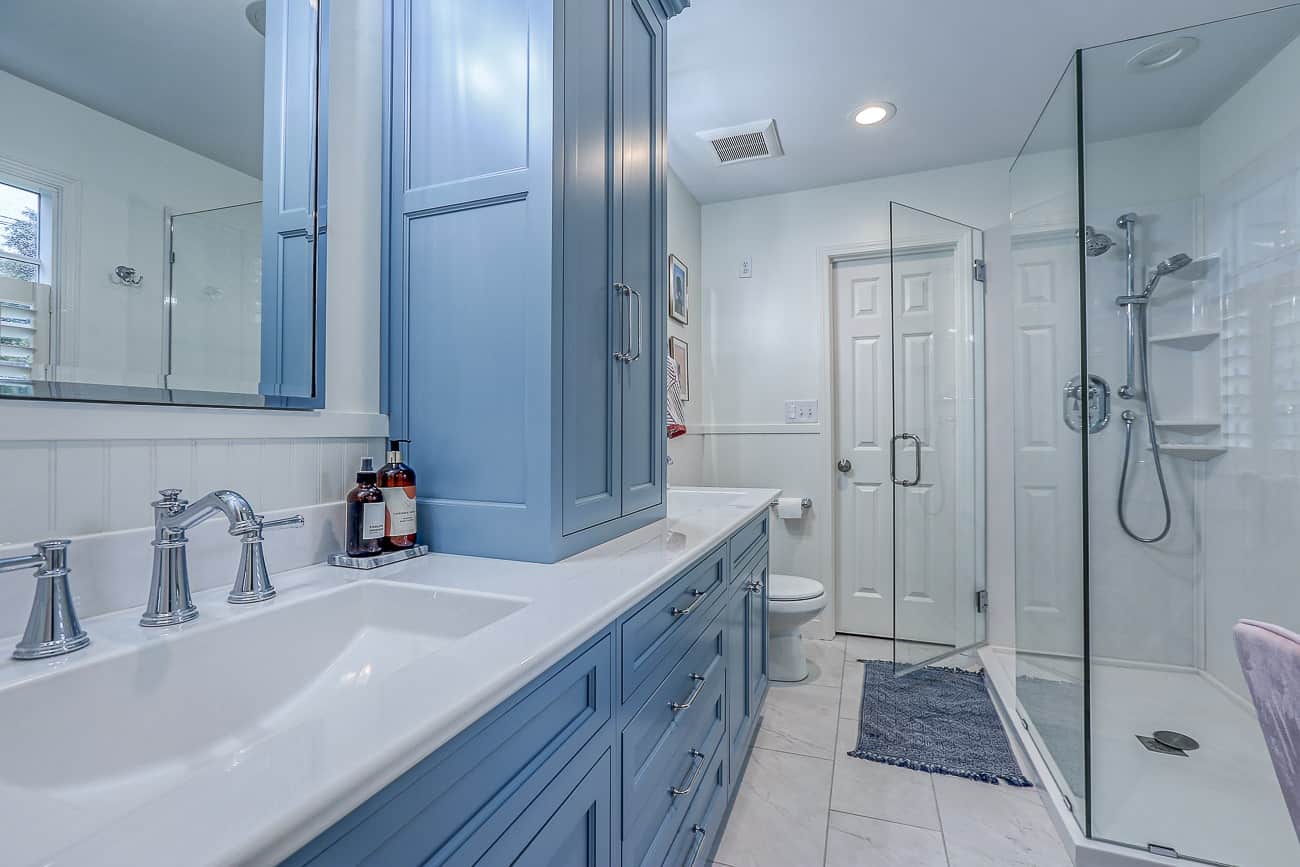 Kitchen and Bathroom Remodeling Experts in Lake Lotawana
Lake Lotawana has a variety of home styles, build dates, and configurations. As an established neighborhood of over six decades, Lake Lotawana is the ideal place for home remodeling projects to take advantage of the home value return on investment. As one of the leading kitchen and bathroom remodeling companies servicing the entire Kansas City area, Wineteer is focused on the upfront design and functionality of the home remodeling project. Our design may offer many ideas and suggestions for flow and materials, but ultimately, we listen to the homeowner and truly understand their wants, likes, dislikes, must-haves, and non-negotiables before we begin the design phase.
Recognized as the Nextdoor Neighborhood Favorite, Wineteer is equipped to handle many projects simultaneously while exceeding the meticulous attention to detail one would expect. Our team understands that each project is important and knows that each homeowner deserves an individualized experience. If you're looking for a large design company that works with hundreds of projects annually… that's just not us. We are a boutique-style remodeling company that invests in our team and has extremely high expectations for the exceptional standards we provide. Check out these project galleries from homes in Lake Lotawana for inspiration.
Contact Us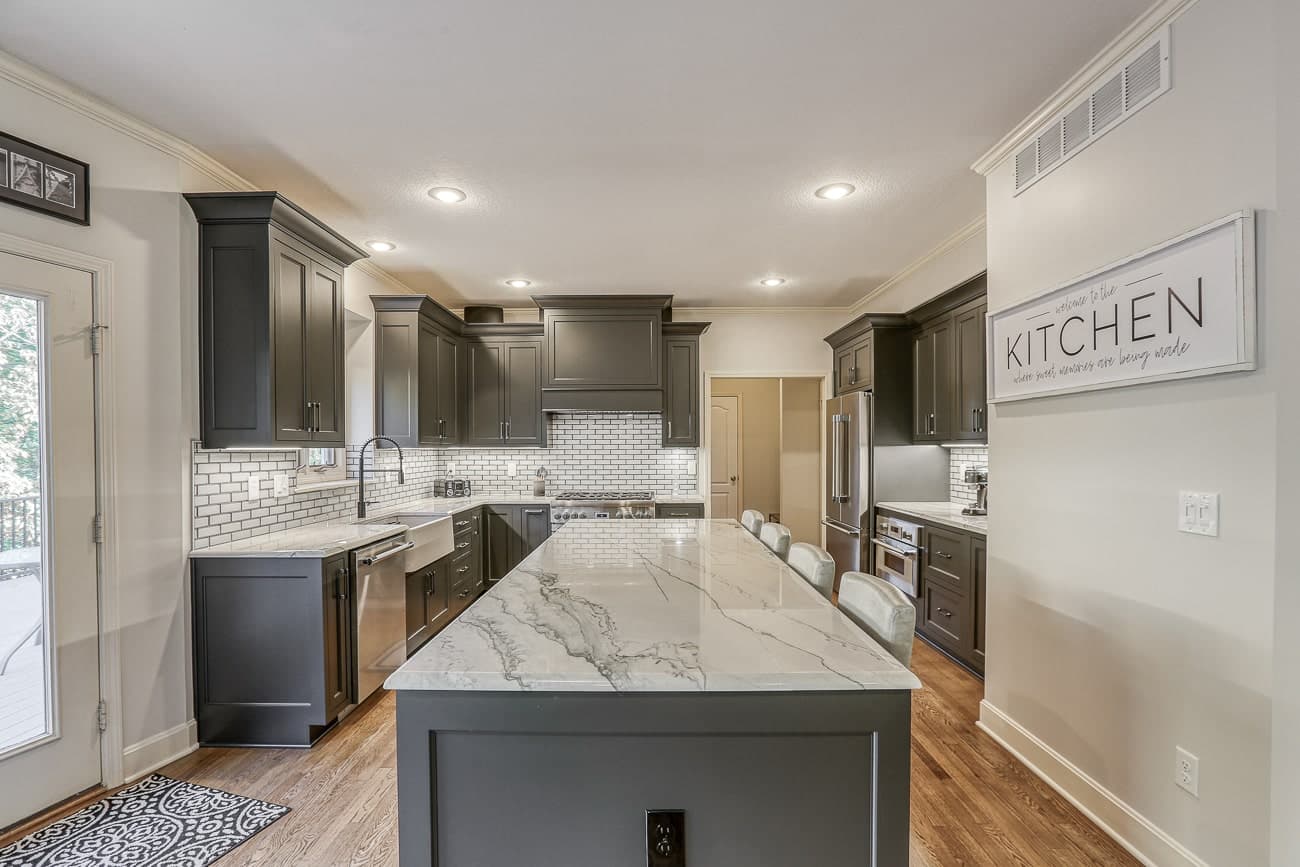 Kitchen Remodeling Services
Superior kitchen remodeling expertise begins with Wineteer Construction. After a long day on the Lake, residents in Lake Lotawana want to come back to a relaxing, open-air, and functional kitchen space. So many memories are made within the kitchen walls daily that Lake Lotawana residents understand the value in a kitchen remodeling project. Kitchen remodeling allows the resident to transform the kitchen beginning on an empty canvas, from new colors, finishes, and modern appliances, to an open-air layout, expanded counter space, and premium lighting.
Wineteer is recognized as a "Best of Houzz Design" company for the past seven years, and find this article, 11 Must-Haves in a Designer's Dream Kitchen helpful when reflecting on some project questions:
How is the source of communication laid out with your potential remodeling company? Are there 10 people to speak to before you get your answer?
What are your must-haves?
What is your budget? Timeline?
Who handles the permits? What is the timeline for these to avoid any delays?
What's my style – color palettes, seating/tables, faucets, countertops?
RELATED: Kitchen Trends 2023 – 50 New Looks and Innovations for Cabinets, Countertops, Floors, and More
Wineteer Construction comes highly recommended by Lake Lotawana residents, referring to their meticulous process and exceptional craftsmanship. Check out some of our kitchen remodeling projects in Lake Lotawana for remodeling inspiration.
Bathroom Remodeling Services
Kansas City is home to many exceptional home remodeling companies, but not all are locally owned and operated, with the resident in mind throughout each step of the process. Wineteer Construction is highly rated, experienced, and offers a local, down-to-earth approach. Wineteer's bathroom remodeling services are recognized for their upfront design and build concepts, innovativeness, and superior craftsmanship.
When deciding on a bathroom remodel, companies like Wineteer focus on the design elements and intertwine those into the build scope. From energy-efficient appliances and marble countertops to custom cabinetry and unique colors and textures, Wineteer brings a process with over three decades of success to the table. We know what works and will perform at the highest level of superior quality and customer experience out there.
Remodeling a bathroom can be overwhelming, but it doesn't have to be. Wineteer's local team has always opted to make the process as thorough, seamless, and stress-free as possible. Our project schedule is thorough, we have the right people in place, and we will work around your schedule to reduce disruptions in your daily life. Our team has been recognized as the leading bathroom remodeling company in Lake Lotawana, bringing bathroom remodeling visions to life.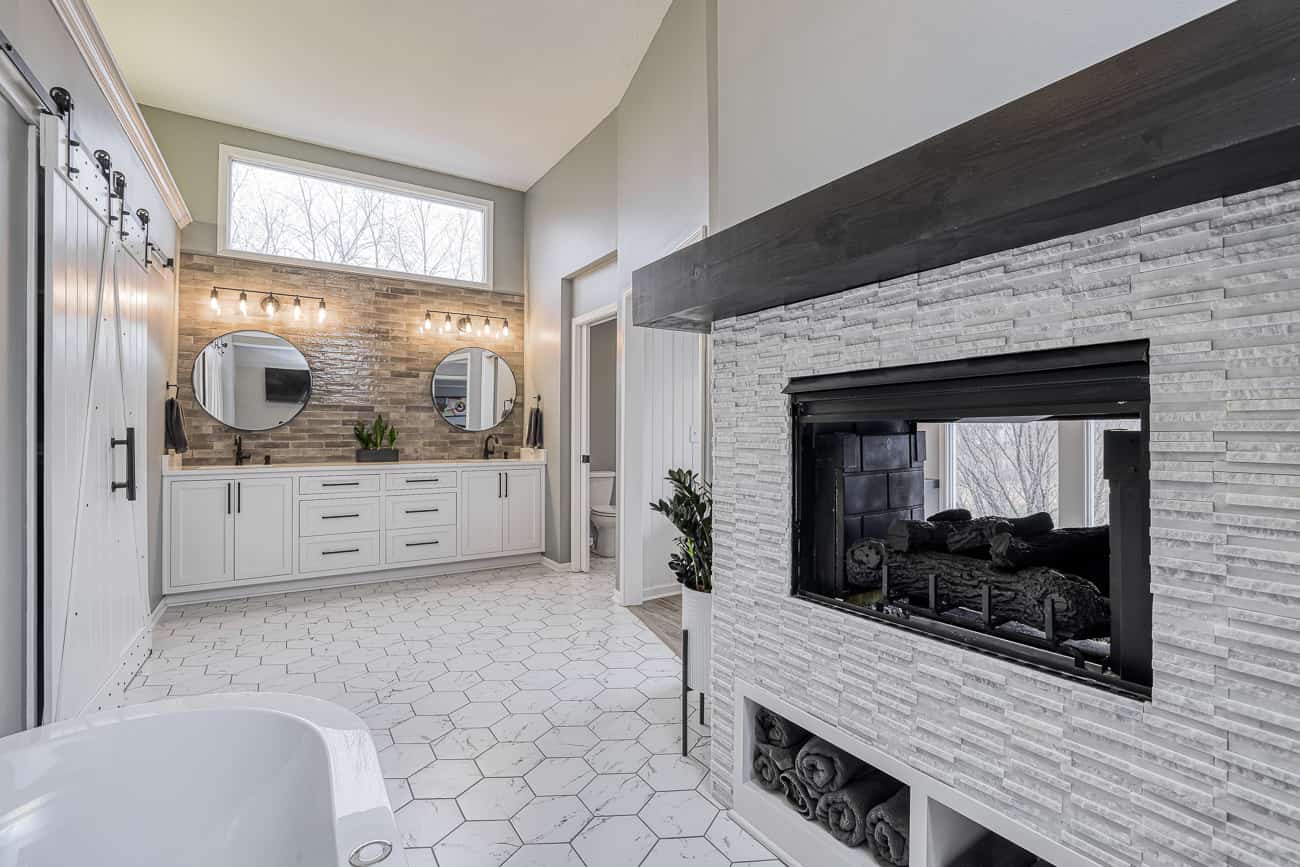 Door and Window Replacement Specialists in Lake Lotawana
Wineteer Construction is recognized as a leading door and window replacement contractor in Lake Lotawana. One of the first parts of a home that can increase value and curb appeal is the doors and windows. Lake Lotawana residents look to the experts for their door and window replacement projects, and Wineteer can help. Reach out today for a free consultation on your door and window replacement project.
Schedule a Consultation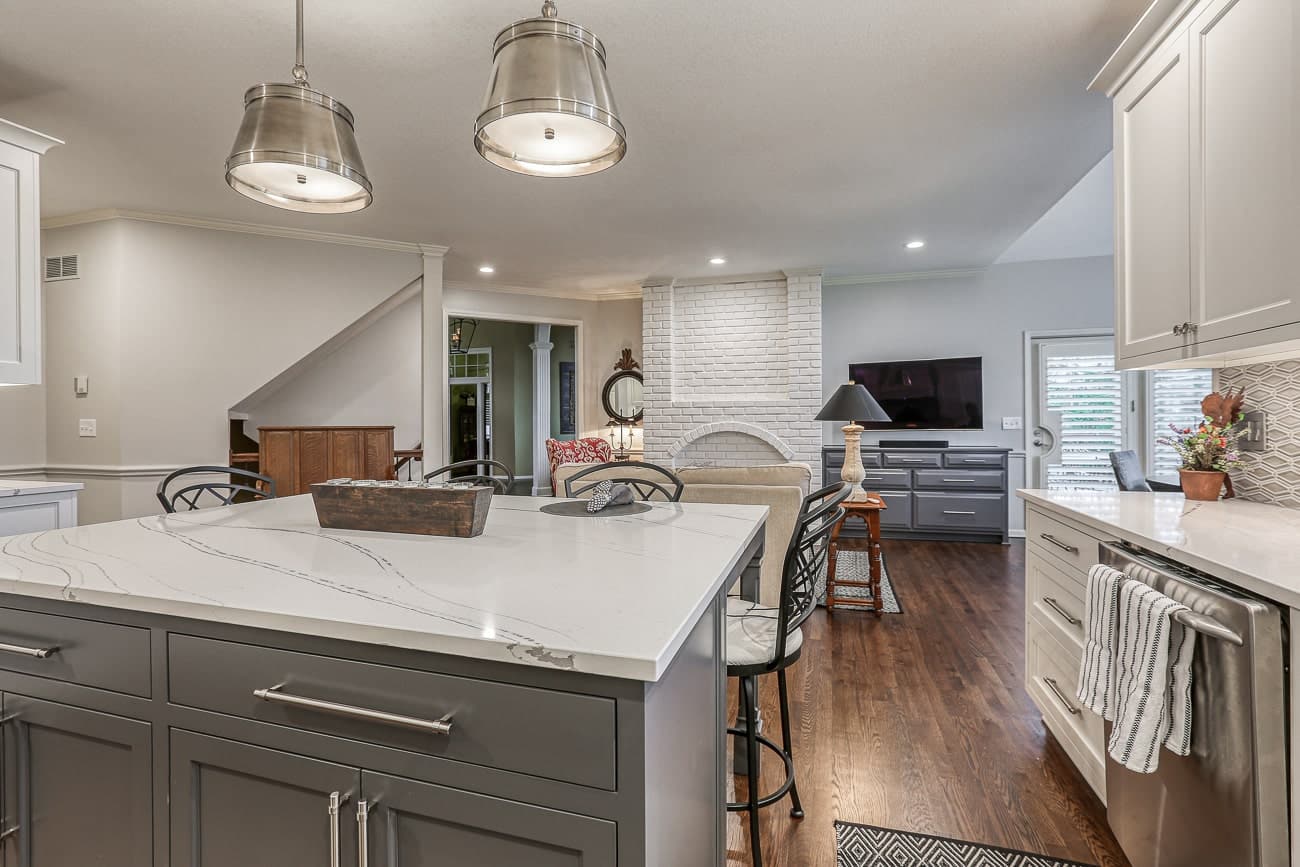 Whole Home Remodeling in Lake Lotawana
Whole home remodeling can expand past your bathroom and kitchen remodel, which is when you should call in the experts at Wineteer Construction. As the top home remodeling company in Kansas City, Wineteer can handle all your whole home remodeling projects from start to finish, all within budget and timeline. The Wineteer team handles many projects simultaneously – from bathroom and kitchen remodels to whole home and outdoor renovations.
Lake Lotawana homeowners can expect a whole home remodel process that is delivered with superior results. Reach out for a whole home remodel consultation to discuss the next phase of your project.
Wineteer Construction Selected as Lake Lotawana Home Remodeling Company
Wineteer's kitchen, bathroom, and whole home remodeling processes are unique. Focused on our family-owned and operated values, Wineteer Construction considers each client family. As homeowners progress through each stage of life, Wineteer also offers Aging in Place modifications. Each phase of our remodeling or modification process is thorough, respecting the resident's vision, budget, and timeline.
Wineteer removes the stress and worry from the home remodeling process, and allows Lake Lotawana homeowners an opportunity to enjoy the experience of a lifetime. Check out the difference between a traditional home remodeling company and Wineteer.
Get Started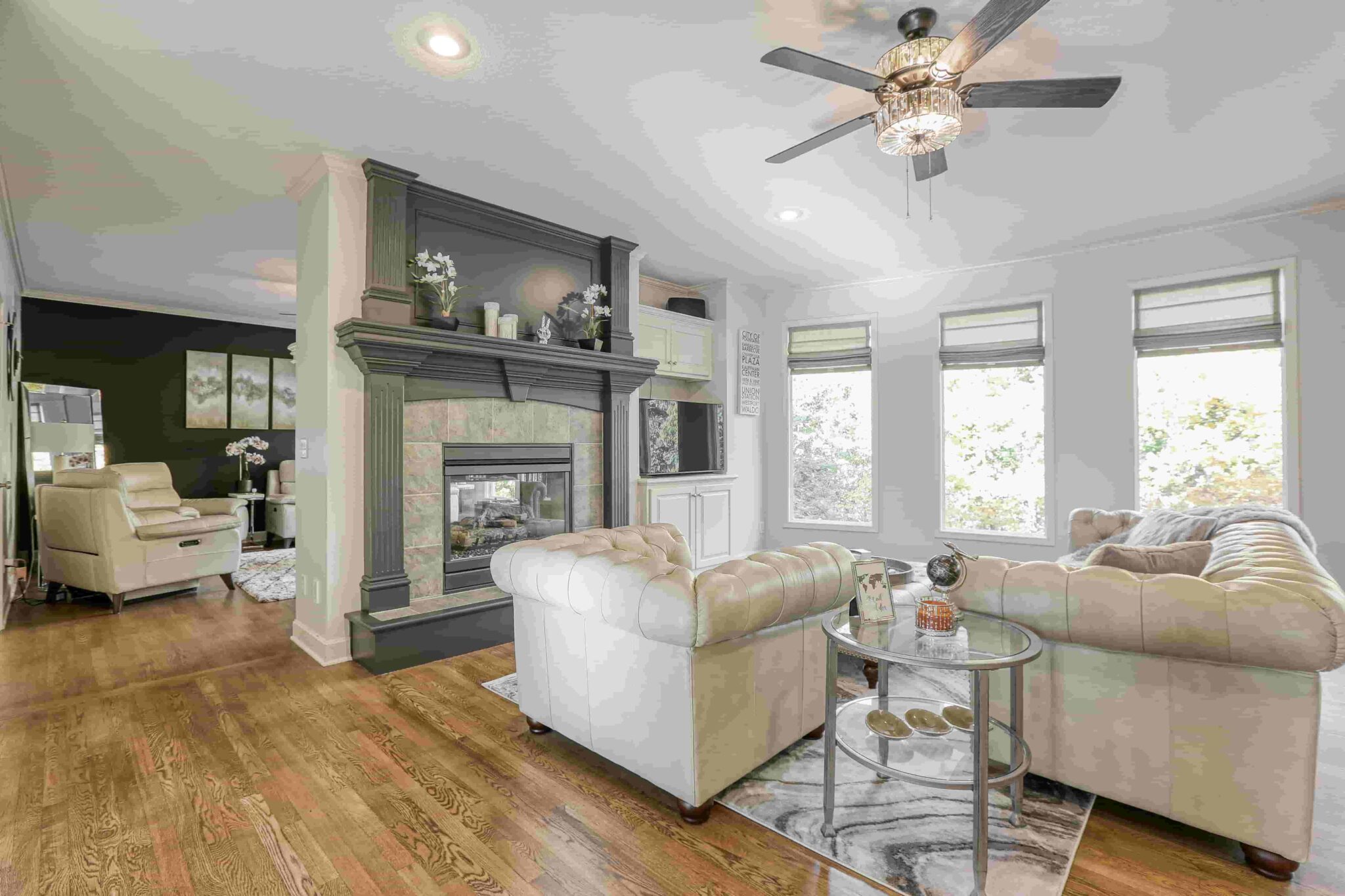 © Wineteer Construction, All Rights Reserved